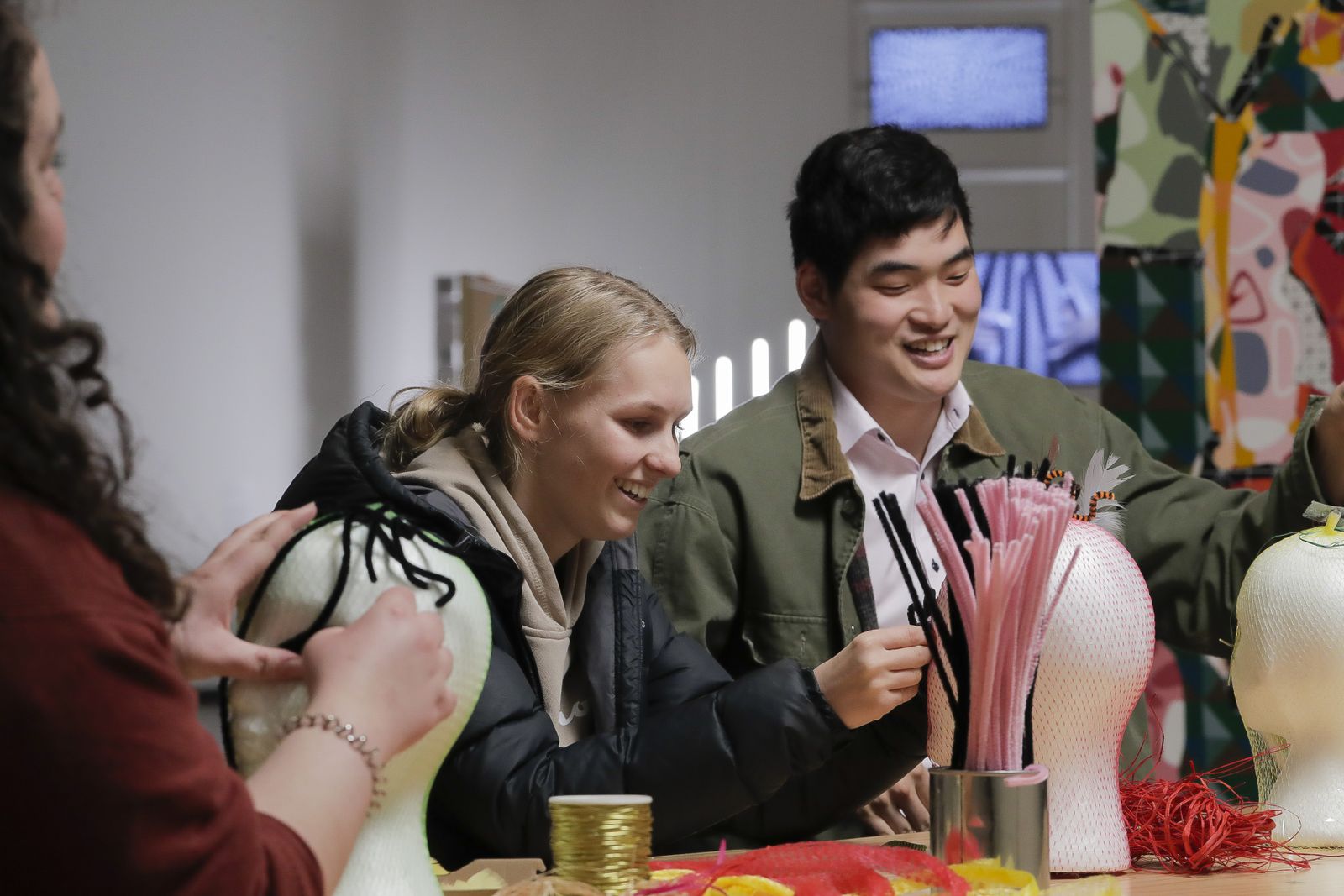 Key information
The National Gallery's Disability Inclusion Action Plan is central to our vision to create accessible art experiences for all.
Building upon foundational work done by the National Gallery over the past decade, the Disability Inclusion Action Plan (DIAP) joins our other action plans as a crucial component of our organisational planning to embed access and inclusion principles across all aspects of our work.
The National Gallery subscribes to the social model of disability, acknowledging the societal and environmental barriers that create disadvantage for people with disability in our community. In partnership with arts and disability peak body Accessible Arts, we have engaged with a diverse mix of stakeholders with disability to seek feedback and ideas now embedded in this Plan. We will continue to work closely with people with lived experience of disability to inform our thinking and design of our future projects.
National Gallery of Australia
Disability Inclusion Action Plan 2022–2024
Alternative accessible formats are available here.
Key Outcome Areas
Goal 1
Identify and remove attitudinal barriers, empower inclusive behaviours and reflect the society we aspire to live in, one that is truly representative
Goal 2
Commit to continuous improvement in our physical and digital spaces to welcome our communities onsite, online and on tour
Goal 3
Commit to increasing the diversity, inclusivity and accessibility of our workplace, to ensure people with disability have equal opportunity to gain and retain employment within our organisation
Goal 4
Embed access and inclusion into our systems and processes to ensure our information, services and programs are designed to give people with disability choice and control
The National Gallery commits to the above goals to platform diverse voices and create equitable access and opportunity for people with disability.
Action Plans
Our Plan is structured using the following key outcome areas which seek to remove or reduce the social, economic, physical and behavioural barriers that prevent people with disability fully engaging in society and engaging with the National Gallery:
Attitudes and behaviours
Accessible and liveable communities
Employment
Systems and processes
National Gallery of Australia
Disability Inclusion Action Plan 2022–2024
Accessible Formats
Our DIAP is available in the following alternative accessible formats:
Hard copy formats (in both large and standard print) are also available to borrow from the Front Desk upon request. Please call +61 2 6240 6411 or email disabilityinclusion@nga.gov.au for more information.
Contact Us
The National Gallery values community feedback on our progress in meeting the goals and actions outlined in our DIAP. We encourage individuals and organisations to share their thoughts and experiences with us to ensure our continued improvement.
General enquiries
Email: information@nga.gov.au
Phone: +61 2 6240 6411
Feedback on our DIAP
disabilityinclusion@nga.gov.au