Daniel Crooks: Structured Light
Media Kit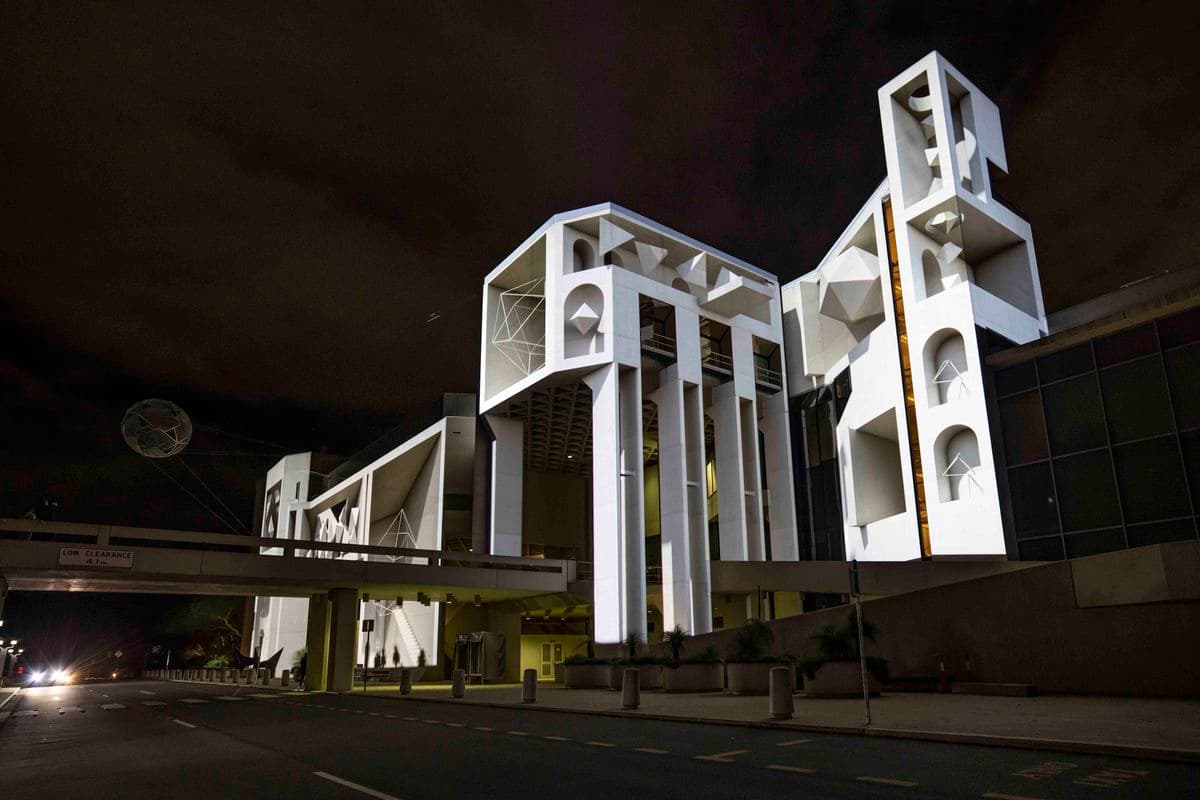 Contact
For enquiries, please contact
Jessica Barnes
Communications Officer
T: +61 2 6240 6431
E: media@nga.gov.au
'One of the things I'm trying to do with my work is to offer another way of looking at the world.'
Naarm/Melbourne based artist Daniel Crooks has been commissioned to illuminate the National Gallery's façade for the 2022 Enlighten Festival.
Held in the Gallery's 40th anniversary year, Crooks' project celebrates the design of the original National Gallery building by architect, Col Madigan. Using Madigan's geometric language as a point of departure, Crooks transforms the Gallery façade through visual manipulations spanning geometry, perspective, colour and light. A score by Byron Scullin responds to Madigan's brutalist architecture and sense of sacred geometry.
Daniel Crooks is part of The Balnaves Contemporary Series and is presented in partnership with Events ACT.
Curator: Elspeth Pitt, Curator, Australian Art.