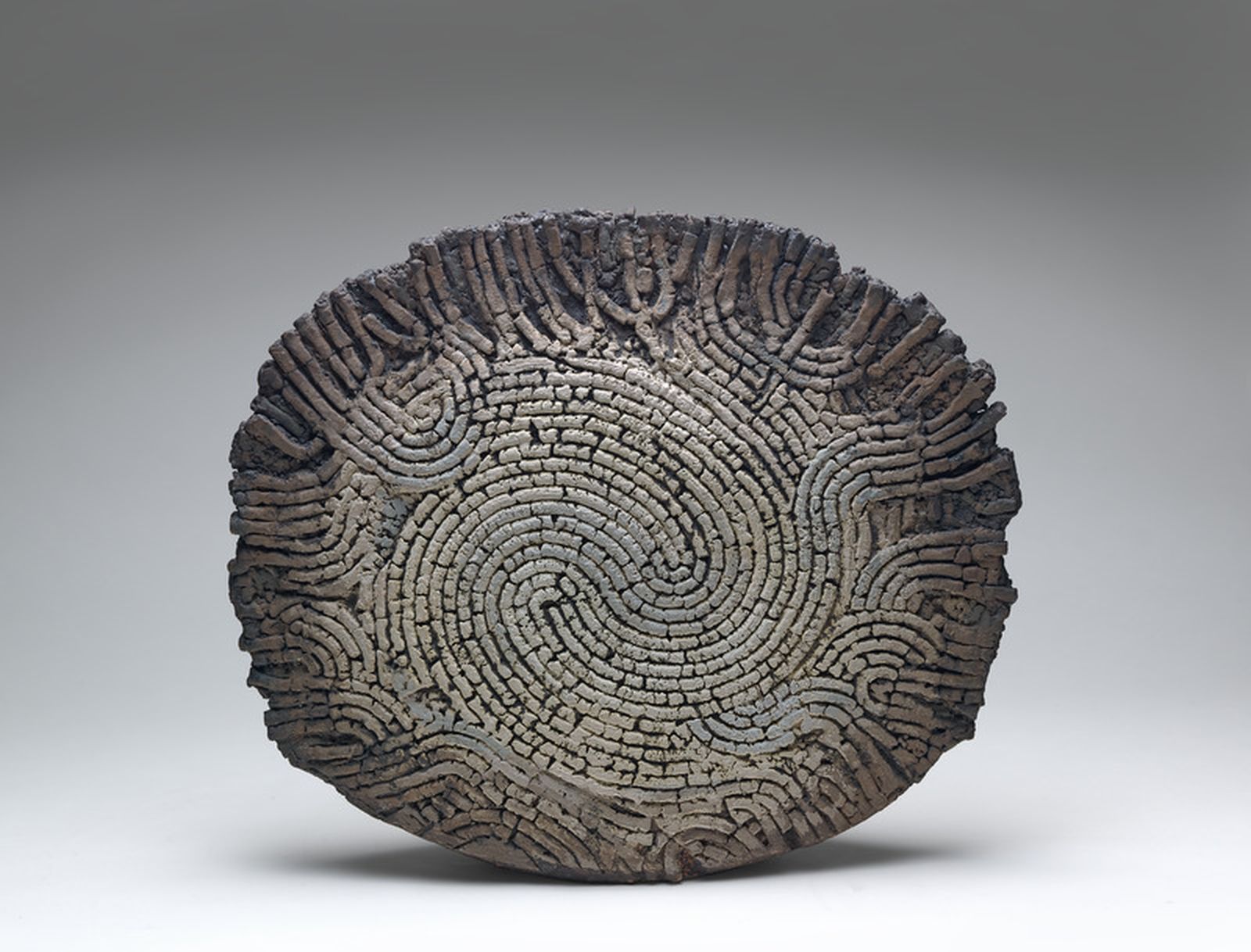 The National Gallery of Australia is saddened to hear about the death of Peter Travis who passed away on Monday 28 November 2016 aged 87. Peter Travis possessed diverse creative skills. He practiced as an industrial designer, ceramicist, kite-maker, swimwear designer, colour consultant and teacher.
Travis was born in Manly, New South Wales in 1929. It was during his childhood that he developed a passion for craft. Travis had a loom and was fascinated by the infinite possibilities of patterns that could be created through variations of coloured warp and weft threads. At East Sydney Technical College Travis studied sculpture, ceramics and industrial design.
He began his profession career as an industrial designer and held the position of head designer at Phillips, designing televisions and radios throughout the late 1950s, until he left the company to pursue a more creative role. In 1960 he was offered a position at Speedo. Travis was asked to design men's leisurewear but instead he insisted on designing swimwear that you could actually swim in. His solution became Speedo's most famous design and an icon of Australia – the speedo. The costume, cut low to the hip and high at the thigh, to allow freedom of movement, was controversial at the time and is now fondly referred to as the 'budgie smuggler'.
Travis left Speedo in 1962 to focus on his art practice. He completed the recently established Ceramics Certificate at East Sydney Technical College in 1964 and set-up a studio in Glebe, in Sydney's inner west. He continued his studies of ceramics during the late 1960s in the USA and the UK. Travis was one of the first contemporary Australian potters to break away from the wheel and created hand-built organic sculptural works.
Travis started making kites in 1974, he developed them into huge aerial sculpture installations which allowed him to express his love of shape and colour on a large scale. His major commission as a colourist was the selection of the colour palette for Australia's new Parliament House. 
Travis exhibited nationally and internationally and his work is represented in many major Australian and international collections. Travis also taught and lectured on colour, form and design at a number of colleges and universities.
In 2008 Travis was made Member of the Order of Australia for his outstanding contribution to the visual arts, crafts, design and art education.
The National Gallery of Australia has nine works by Peter Travis in the collection and will remember his significant contribution as a designer and artist.