Linda Marrinon: Woman in jumpsuit
Art Makers x National Gallery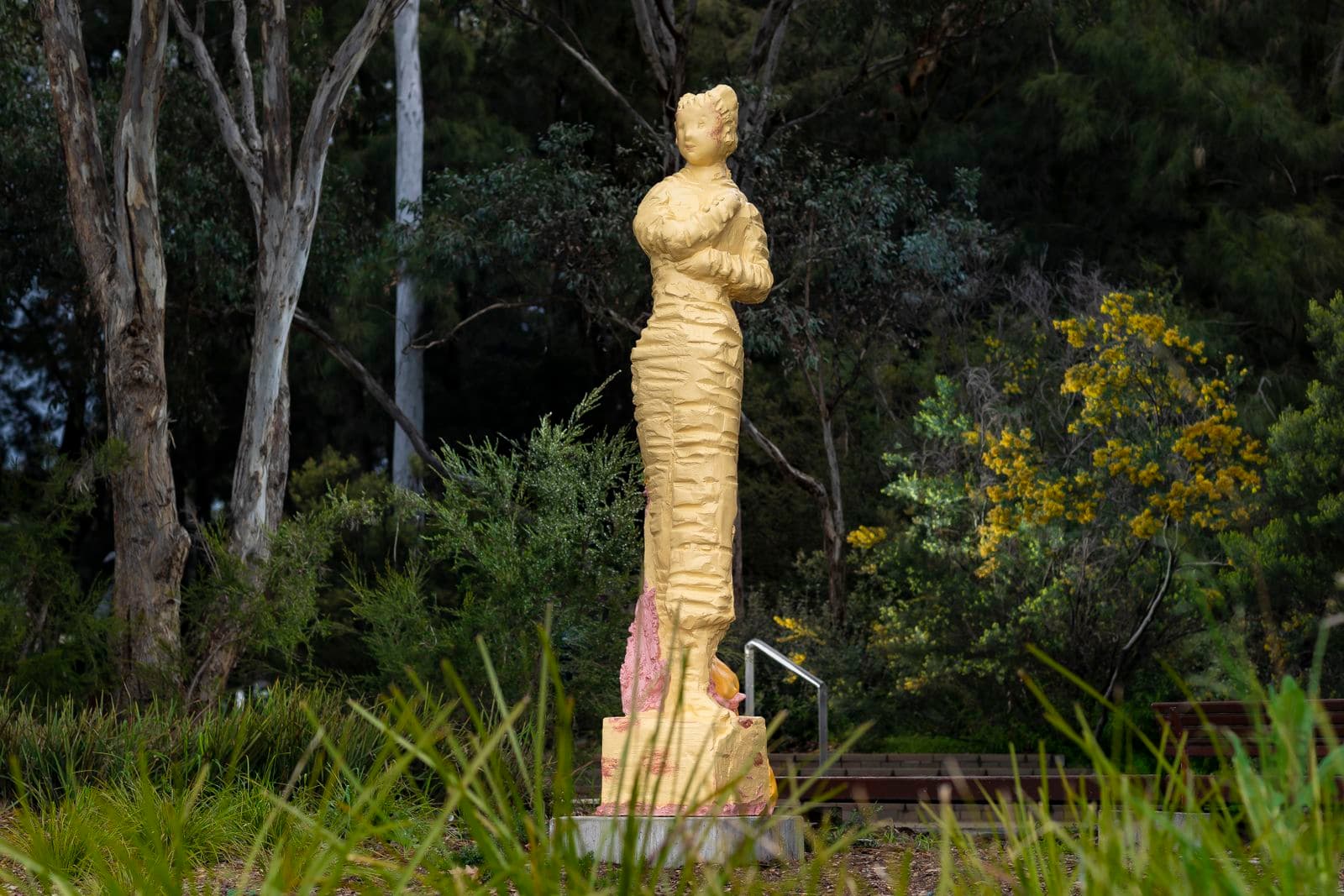 The first in the Art Makers commission series, Linda Marrinon's Woman in jumpsuit is on view in the National Gallery Sculpture Garden until September 2023.
Marrinon, a Naarm/Melbourne based artist, has a career spanning several decades. Informed by wit, feminism and a deep engagement with art history, Marrinon combines classical poses with popular culture references, in this case by dressing a woman in a jumpsuit.
Woman in jumpsuit is among Marrinon's most significant works to date. Standing at over three metres tall, the sculpture is an intriguing and commanding presence beside the shore of Lake Burley Griffin. The work is cast in coloured bronze, with hand painted additions, to emulate Marrinon's characteristic medium of delicate painted plaster.
This commission is made possible through the generous support of Art Makers.
Curator: Elspeth Pitt, Senior Curator, Australian Art