National Gallery x Volley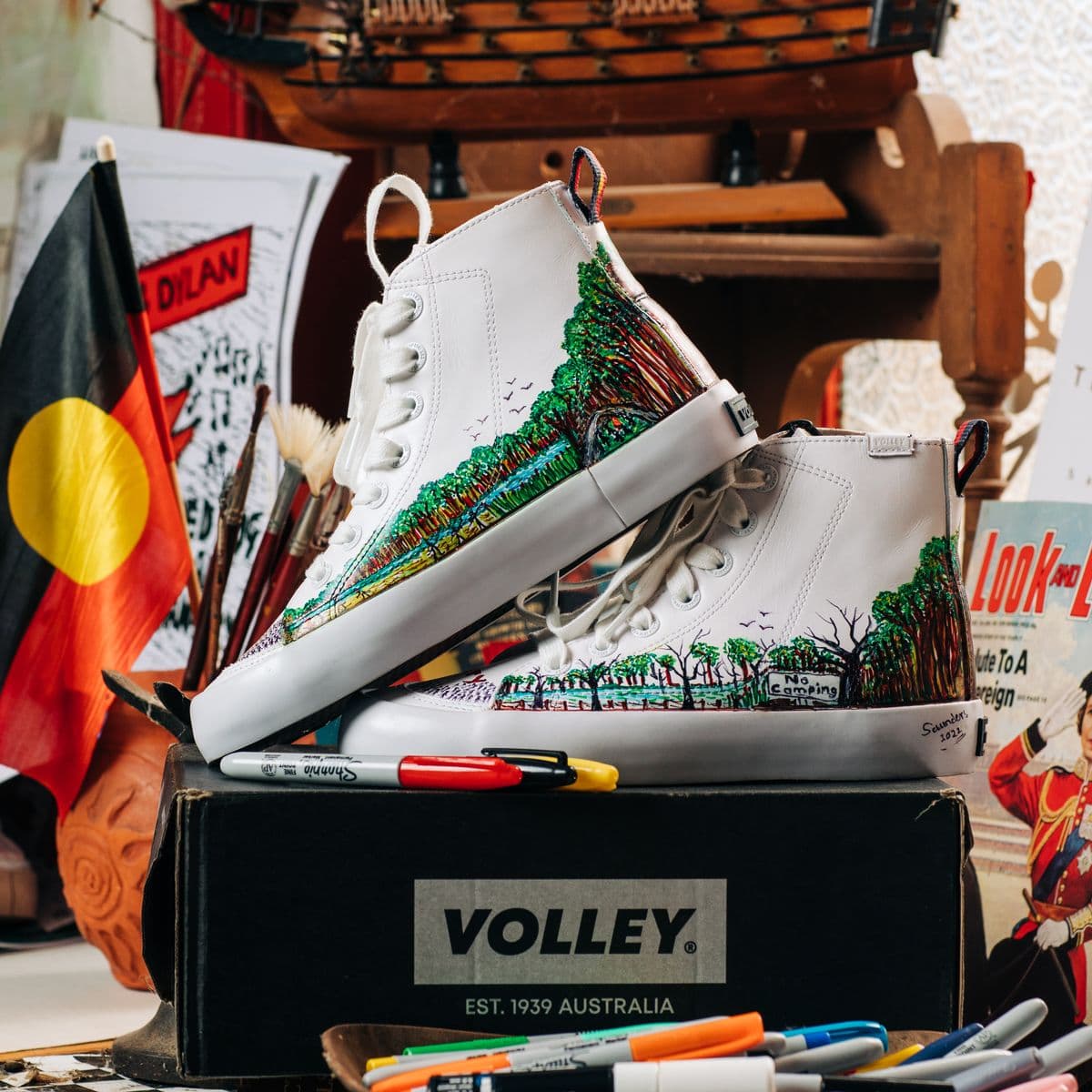 'You walk [in] my shoes, you'll be painting all your life. You'll never stop.'
National Gallery x Volley is an invitation to First Nations artists to illustrate what it is like to 'walk in their shoes'.
Hayley Coulthard, Penangke people, Sandra Saunders, Boandik/Ngarrindjeri and Scottish descent, Jimmy K Thaiday, Tribe Peiudu and John Prince Siddon, Walmajarri people, share stories of their community, cultures and Country through one-off custom designed Volleys.
From depictions of Country to political statements, our First storytellers continue to share their Ancestral knowledge, cultures and realities through many artforms – see what it's like to walk in their shoes.
National Gallery x Volley is a National Gallery 40th Anniversary project.