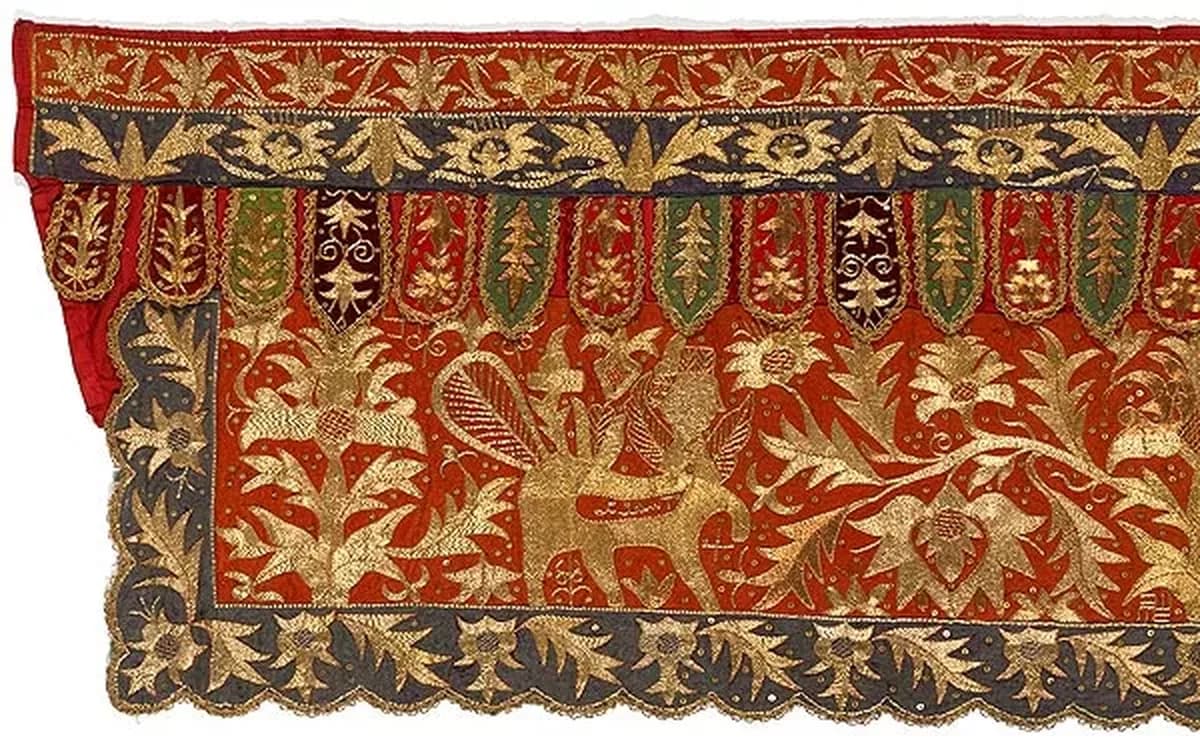 The NGA celebrates the remarkable art of Southeast Asia, from Brunei, Cambodia, East Timor, Indonesia, Laos, Malaysia, Myanmar (Burma), the Philippines, Singapore, Thailand and Vietnam. Buddhist sculpture, Indonesian textiles and ancestral art are important focus areas of the Southeast Asian collection.
Gallery researchers are now looking back through the collection of sculptures, textiles and paintings from Southeast Asia to find out more about the ownership histories and documentation for these fine works of art, and ensure their collection was both legal and ethical. Information will be regularly updated.
Share your knowledge
We are keen to hear from you about our project, so please share your knowledge. If you have any information please email us at provenance@nga.gov.au. 
The temptation of Arjuna [Arjunawiwaha]; shrine hanging [langse]
19th century

The marriage of Smara and Ratih [Smaradahana]; shrine hanging [langse]
mid19th century

Buddha on Vanaspati
8th century

Standing Buddha
8th century

Architectural fragment depicting Kala
mid 9th century

Standing adorned Buddha
12th century

Buddha sheltered by the naga Muchalinda
1150-1250

Bodhisattva Avalokiteshvara [Lokeshvara]
1150-1175

Crowned Buddha
c. 1200-1292

Altarpiece with crowned Buddha
1250-1300

Buddha sheltered by the naga Muchalinda
mid 13th-mid 14th century

Buddha calling the Earth to witness
1347-1400

Funerary figure [hampatong]
14th century

Buddha calling the Earth to witness
Lan Na period (1370-1556)

Head and torso of the Buddha Shakyamuni
early 15th century

Standing Buddha in royal attire
1740-67

Standing Buddha in royal attire
1740-70

Main house post [tomok]
19th century

Panel of a funerary vault [sandung or salong]
19th century

Buddha Shakyamuni carrying an alms bowl
19th century

Buddha calling the Earth to witness
19th century

Buddha calling the Earth to witness
1807

Buddha Shakyamuni in Parileyyaka forest
1822-1853