European & American Art Provenance Project
1933–1945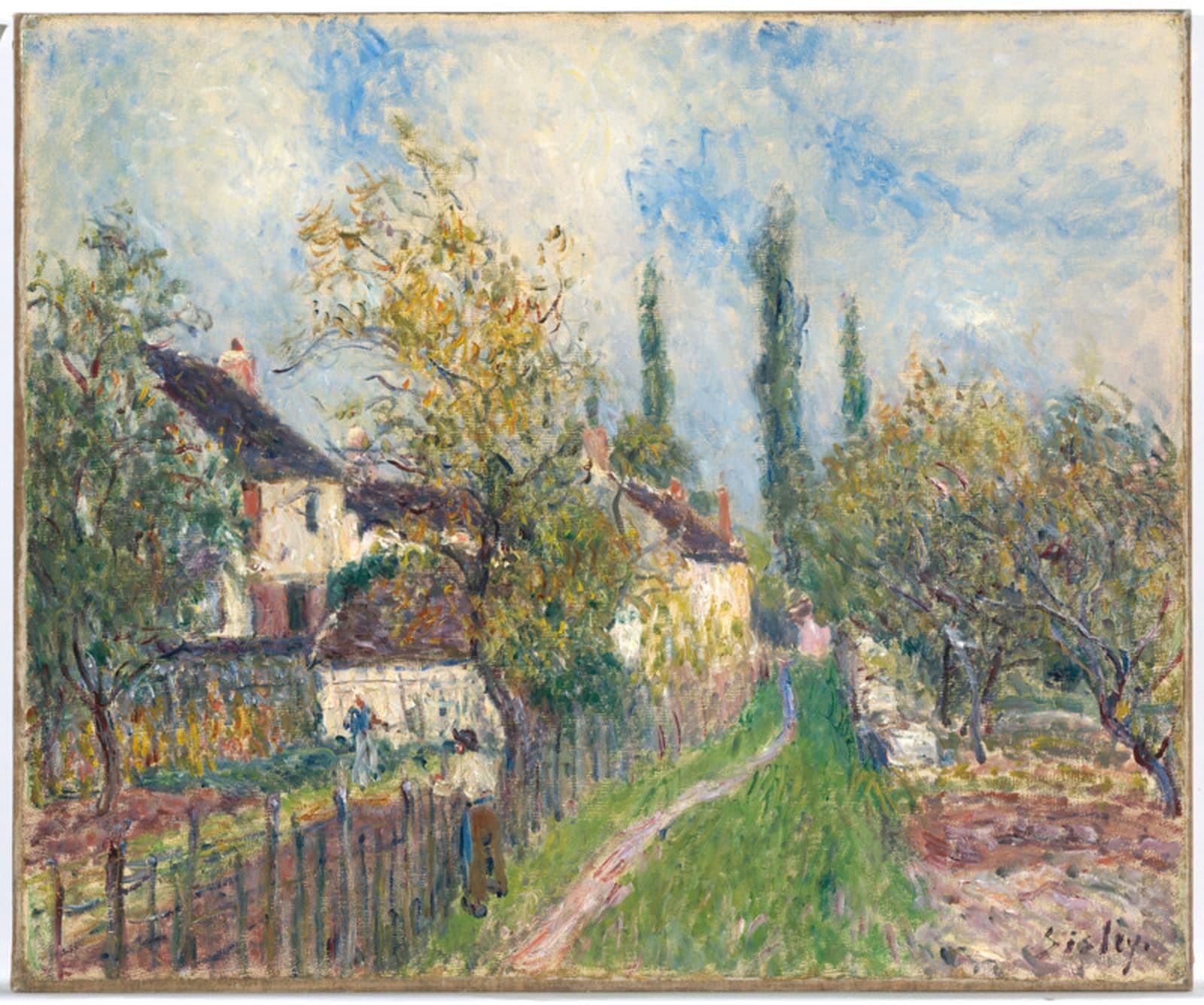 Our investigation into the provenance of every artwork presumed to have been in Europe between 1933 and 1945 – the years of Nazi rule and occupation – continues.
Gaps in the provenance of these works do not imply that the work was stolen, rather that it is still not known for certain who held the work between 1933 and 1945.
You can find out about known provenance, including date of change of ownership (where available), of these works here.
Do you have information about any of these works?
We would love to hear from you. To share your knowledge, please email us at provenance@nga.gov.au.
Florilège des Amours de Ronsard [Anthology of Love by Ronsard] [10.a/b]
1948

Pietà (recto); Script and music (verso)
c.1545

Berlijnse stoel [Berlin chair]
1923

Enthroned Madonna and Child with saints [Madonna in trono col Bambino e santi]
1367

Crucifixion with donor Jacopo di Bartolomeo [Crocifisso con il donato Jacopo di Bartolomeo]
c.1455

Il ratto delle Sabine [The rape of the Sabine women]
c.1672-74

Sketch for The triumphal entry of Henry IV into Paris, 22 May 1594
1628

Study for Marius prisonnier à Minturnae [Marius imprisoned at Minturno]
1785

Allegoria nuziale [Marriage or Nuptial allegory]
c.1737-47

Bush scene in Queensland
1850s-1900

L'Après-midi à Naples [Afternoon in Naples]
c.1875

Study for Les Demoiselles des bords de la Seine (Été) [Girls on the banks of the Seine (Summer)]
1856

Study for Le Bec du Hoc, Grandcamp
1885

Joseph Merceron, avocat au Parlement de Paris [Joseph Merceron, lawyer at the Paris Supreme Court]
1791

Un sentier aux Sablons [A path at Les Sablons]
1883

(Young peasant woman)
c.1882

Meules, milieu du jour [Haystacks, midday]
1890

A l'Opéra [At the Opera]
c.1900

Auto-portrait dans l'atelier [Self-portrait in the studio]
c.1903

Le Cavalier au cheval blanc [Knight on a white horse]
c.1905

Woman in front of a mirror [Femme devant un miroir]
c.1908

Brücke über die Seine mit kleinem Dampfer [Bridge over the Seine with small steamer] (recto); Porträt einer Frau [Portrait of a woman] (verso)
1908

Nymphéas [Waterlilies]
c.1914-17

Damier et cartes à jouer [Checkerboard and playing cards]
1915

Stroyuschiysya dom [House under construction]
1915-16

Nacres [Mother of pearl]
c.1926

Les Amants [The lovers]
1928

Vertical and horizontal composition
c.1928

Nature morte au masque, 4 mars 1937 [Still-life with mask, 4 March 1937]
1937

Vieil horizon [Old horizon]
1928

L'Enlèvement d'Europe [The abduction of Europa]
1929

Portrait of Sigismondo Pandolfo Malatesta (obverse); Fortitude, seated on two elephants (reverse)
c.1449-55

Female figure
2700 - 2300 BC

Portrait of Niccolò Piccinino, condottiere (obverse); She-griffin of Perugia suckling children (reverse)
c.1440-41

Portrait of Isotta degli Atti (obverse); Malatesta elephant (reverse)
c.1453-54

Madonna dell'Umilità [Madonna of Humility]
c.1470

Portrait of Lodovico Luti of Siena (obverse); Fortune with sail on a dolphin, watched by ermine (reverse)
c.1498

The fall of Phaeton, or The death of Hippolytus
c.1515

Portrait of Cardinal Pietro Bembo (obverse); Pegasus on the fountain Hippocrene (reverse)
c.1539

Portrait of Gianello della Torre of Cremona (obverse); Fountain of the Sciences (reverse)
1548?

Portrait of Faustina Romana (obverse); Leda and the swan (reverse)
1550s

Sant' Agnese [St Agnes]
c.1659-72

St John the Evangelist
c.1680

Buste de jeune fille [Bust of a girl]
1791

Antoine-Louis-Francois Viel de Lunas, Marquis d'Espeuilles
1794

Cheval attaqué par un tigre [Horse attacked by a tiger]
1837 or before

Scenes from the Passion of Christ
mid-19th century

Esquisse pour Thésée combatant le centaure Biénor [Study for Theseus slaying the centaur Bienor]
c.1848

Thésée combatant le centaure Biénor (2e réduction) [Theseus slaying the Centaur Bienor (2nd reduction)]
1849

Fugitifs [Refugees]
c. 1850-52, cast 1862-78?

Richard the Lionheart
c.1860?

Venus disarming Cupid
before 1869

Study for the figure of the Republic for The triumph of the Republic
1879

Study for the chariot for The triumph of the Republic
1879

Maternité [Maternity]
1889

Petite rieuse [Laughing woman]
1890

Maternité [Maternity]
1893

L'Oiseau de feu [The Firebird]
1912

Planetenbahnen [Orbits of the planets]
1920

Plastron et fourchette [Shirtfront and fork]
c.1922

L'Homme réclame [Publicity man]
1926

L'Homme sandwich [Sandwich man]
1926

Costume model of a Martian guard for the film Aelita
c.1923

Lines in space no. 4
1936

Study for La Montagne [The mountain]
1936