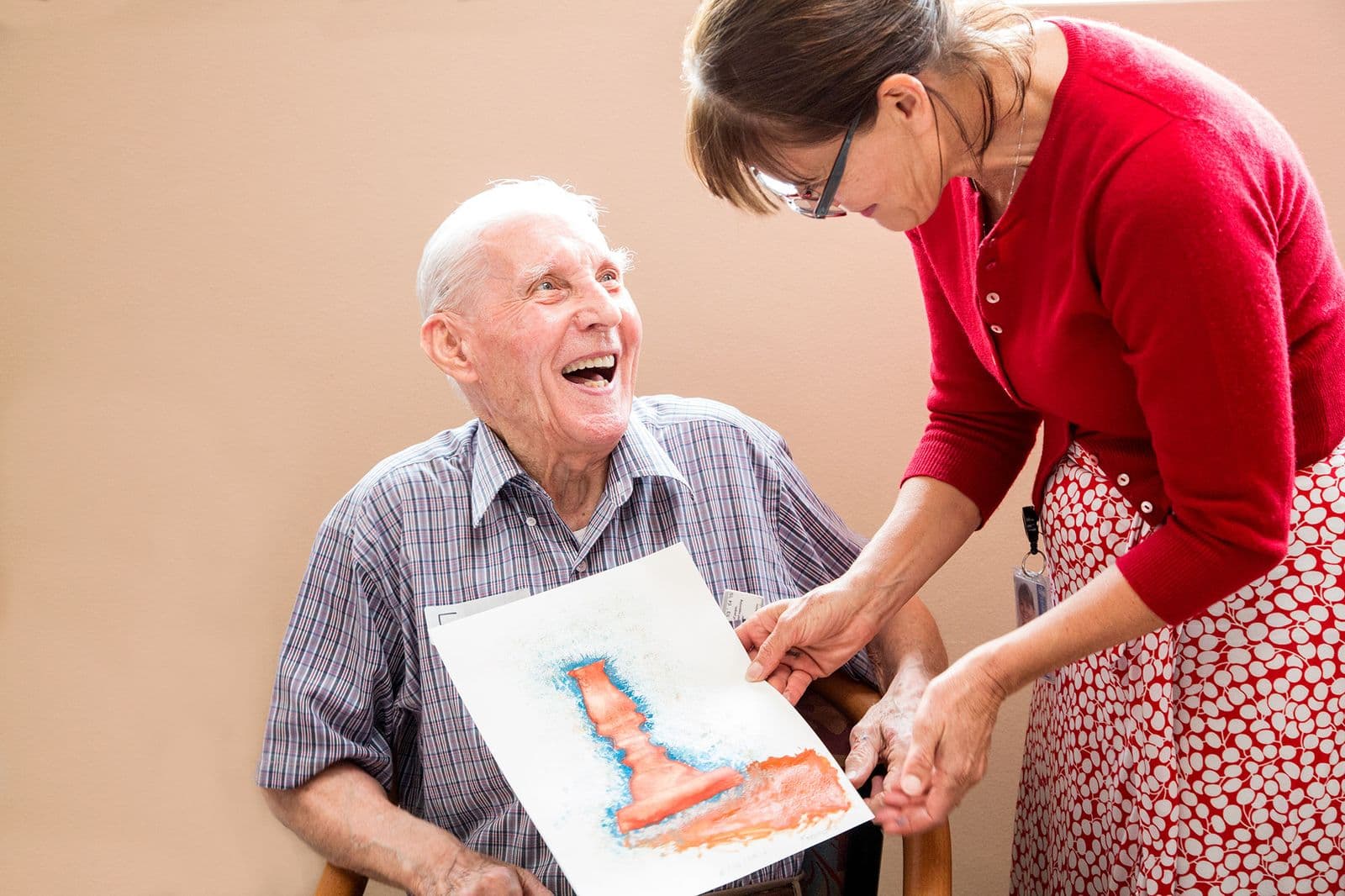 The Gallery collaborates with university and industry partners on research projects that extend our understanding of art and its importance to contemporary life. 
Current projects:

Art and Politics at the Strait of Gibraltar
Supported by an Australian Research Council Discovery Project grant (2020–2023), Dr Emma Kindred, former Curator 19th Century Australian Art at the National Gallery, and Professor Roger Benjamin of the University of Sydney are currently researching the dynamic histories of cross-cultural relationships at the Strait of Gibraltar. The project examines how painting, photography, film, and maps relate to colonial expansion, with a focus on Australian, French and Spanish involvement in the Western Mediterranean during the nineteenth century.

Art & Dementia
In 2007 the Gallery established its internationally acclaimed Art and Dementia program with the support of a now widely influential research project conducted by clinical psychologist Dr Mike Bird at the Australian National University. In 2018, the Gallery collaborated with University of Canberra doctoral candidate Nathan D'Cunha to study salivary cortisol levels, a primary marker of stress, for participants of the program. D'Cunha's groundbreaking research demonstrated that attendance of the Gallery's Art and Dementia program provided a range of benefits including improvements in quality of life, wellbeing, and cognitive performance, and a reduction in depressive symptoms for people living with dementia.

The 'Wonders' that Basham Saw
Supported by the Global Research Partnerships Scheme, the Gallery is a partner with the Australian National University, National University of Singapore and Ashmolean Museum in a research project dedicated to the visual archive of Professor Arthur Llewellyn Basham (1914–1986). Basham was Foundation Professor and Head of the Department of Oriental Civilisations (later Department of Asian History and Civilisations) at the Australian National University. His visual archive is an important resource for South Asian studies and provides contextual information and supports provenance research for the Gallery's collection of Asian art. The research project is led by Dr Chaitanya Sambrani from the Australian National University and will result in a digital archive available to researchers and the general public both in Australia and internationally.