Lindy Lee: Ouroboros
2024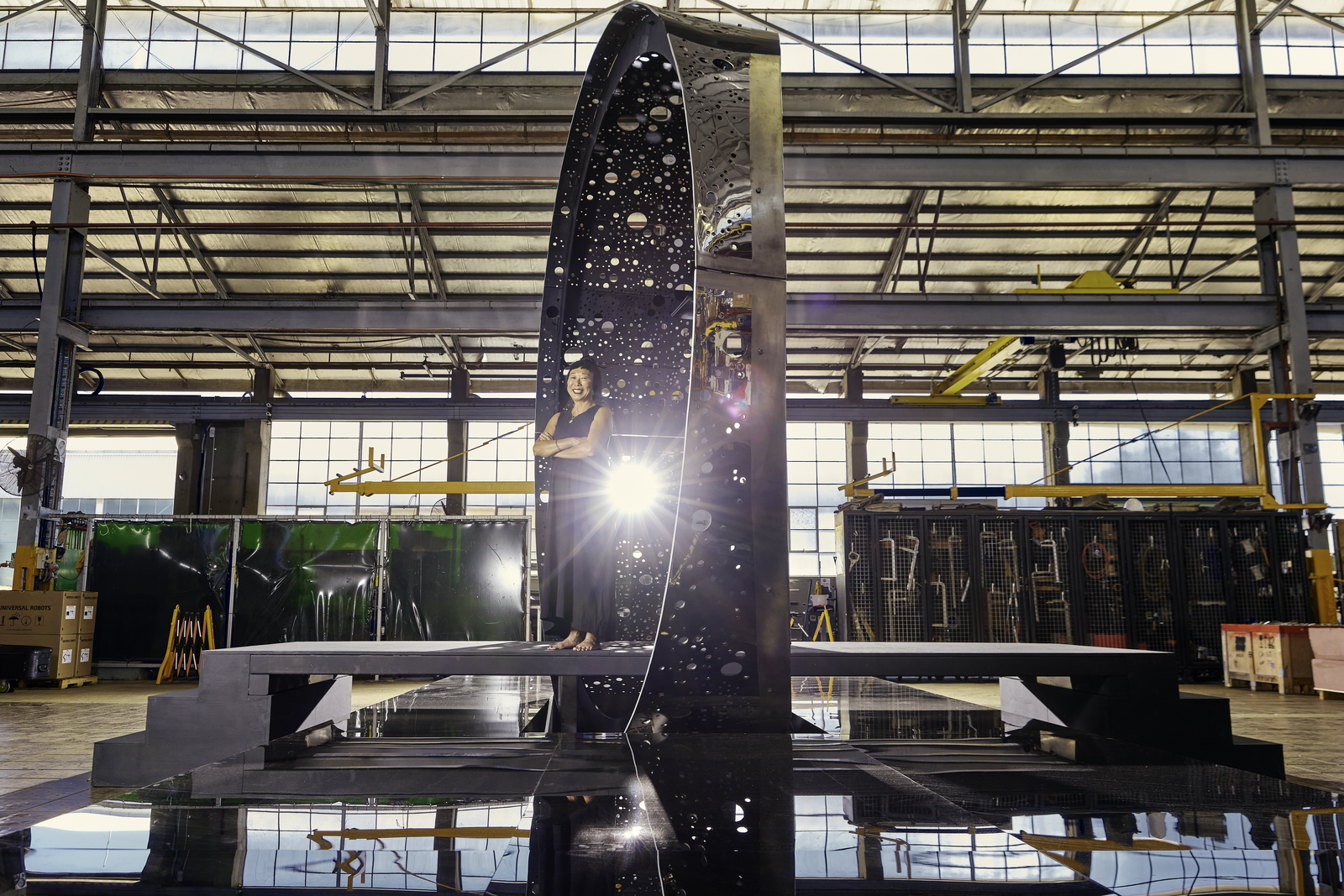 "The Ouroboros will become a beacon. Daytime or nighttime, it's going to pulse with light and energy."
Work is underway on Ouroboros, an immersive, public sculpture by Australian artist Lindy Lee.
With a practice spanning more than four decades, Brisbane-born Lee uses her work to explore her Chinese ancestry through Taoism and Ch'an (Zen) Buddhism – philosophies that see humanity and nature as inextricably linked.
Ouroboros is based on the ancient image of a snake eating its own tail, seen across cultures and millennia, it is the symbol of eternal return, of cycles of birth, death and renewal. Located at the entrance of the National Gallery, people will be able enter the 'mouth' of the sculpture and walk into the curved space to experience darkness that is illuminated by light beams emanating from the hundreds of perforations on its surface.
During the day its highly-polished mirror surface will reflect the imagery of the floating world, the transience of passers-by, cars, birds in flight, and passing clouds. At night the Ouroboros will be lit internally, returning its light to the world.
The sculpture is being fabricated at the UAP Foundry in Brisbane and will measure around four metres high and weigh approximately 13 tonnes.
Ouroboros will also be a sustainable sculpture – incorporating recycled materials, maximising renewable energy, and work to minimise its carbon impact, helping make it one of Australia's first sustainable works of public art.
Lindy Lee: Ouroboros was commissioned to celebrate the National Gallery's 40th anniversary in 2022 and is due to be completed in 2024.
WATCH
Behind the scenes making of Ouroboros
Making Lindy Lee's Ouroboros
Introducing Ouroboros with Lindy Lee