Art for Dementia: Art with Friends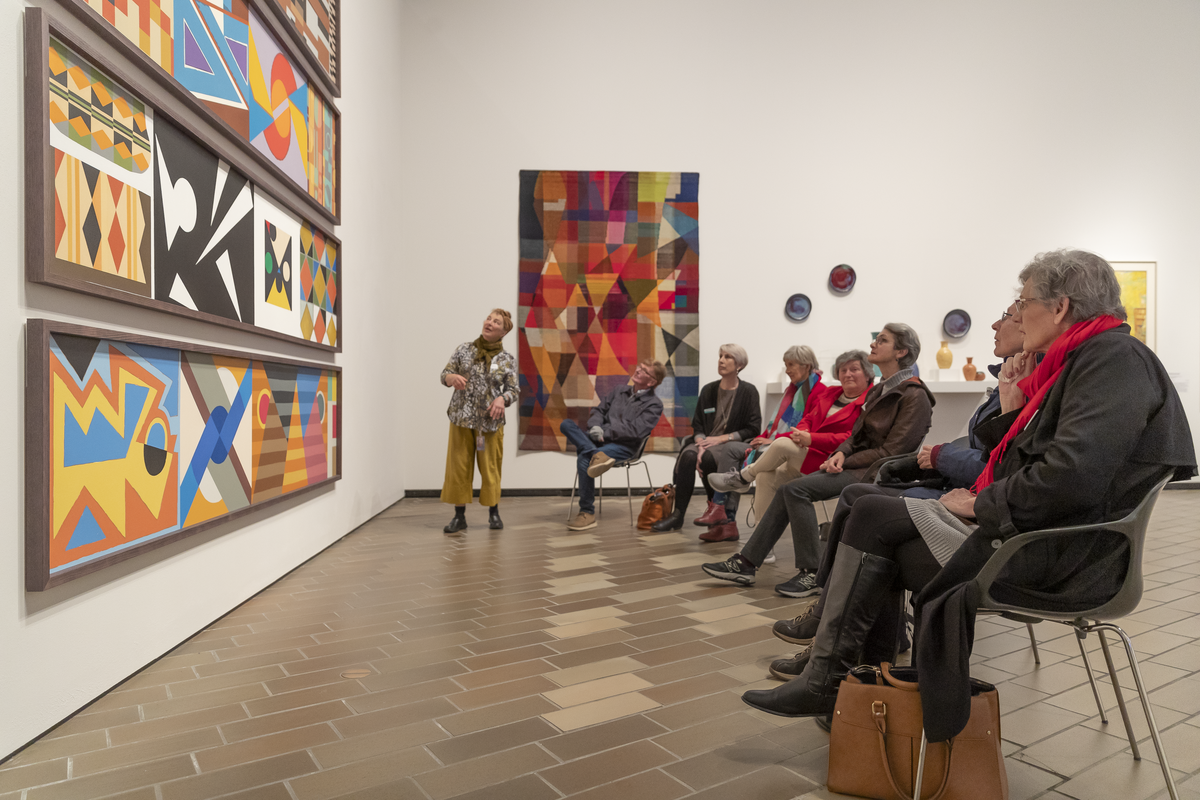 On the first and third Friday of the month, small groups of people living with dementia and their care partners enjoy facilitated discussions of 3 to 4 works of art and art making activities. Trained educators support all participants to engage.
Art with friends utilises chairs with arms to provide comfort and safety. Visitors receive photocopied reproductions of the works of art discussed. Mobility aids, such as motorised scooters, wheelchairs, and wheelie walkers are available on request from the information desk. Call +61 2 6240 6411 to book a motorised scooter in advance.
Please contact access@nga.gov.au or +61 2 6240 663 if you require any further information.
Bookings Essential
Art & Dementia is made possible through the generous support of the Lansdowne Foundation as the National Gallery's Access Partner.