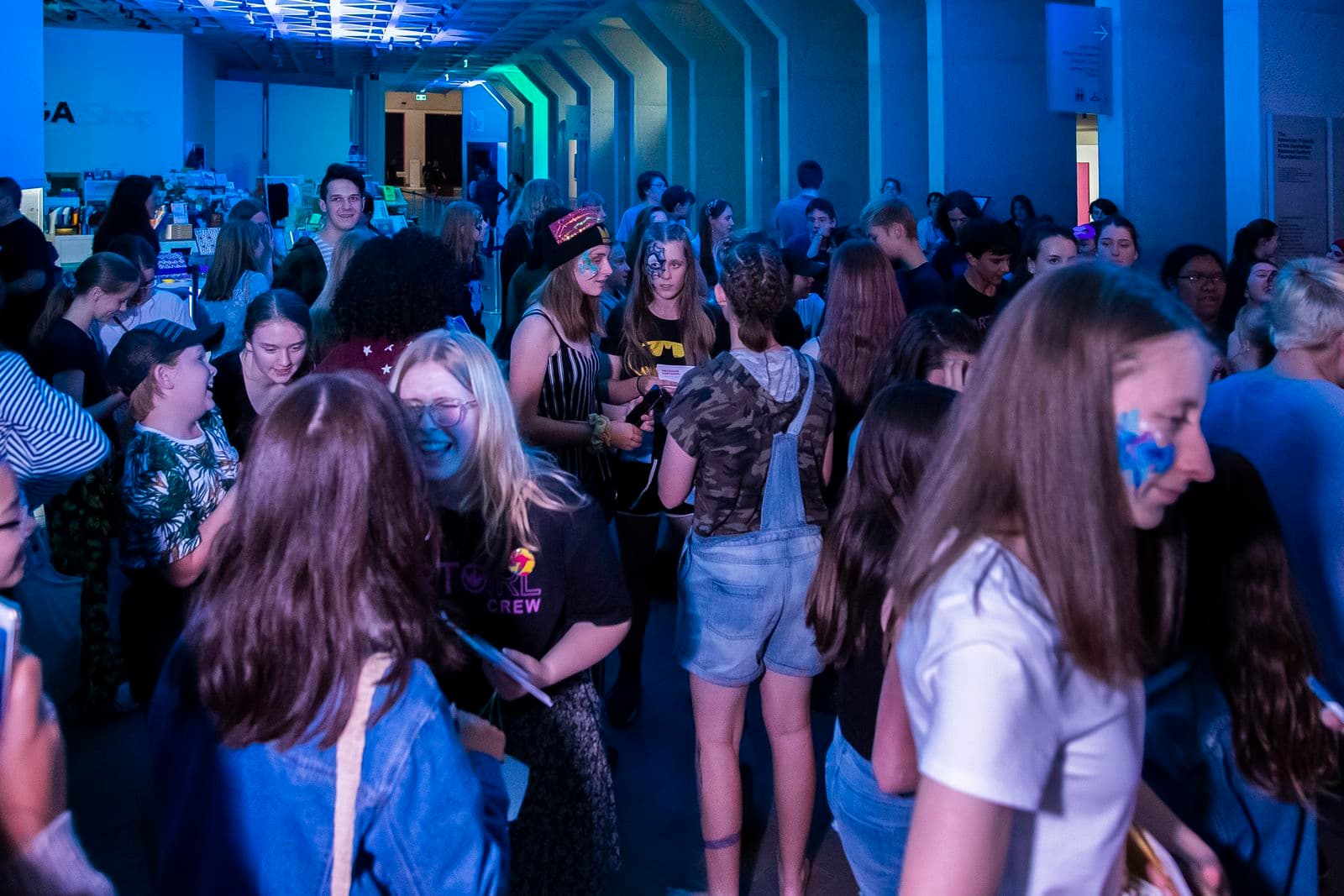 Wheelchair Accessible
Auslan Interpretation
Audio Description
Parking information
Due to the underground visitor's carpark being used as one of the venues on the night, it will be closed on Saturday 30 April 2022 from 5pm. Alternate parking is available in the outdoor carpark off Bowen Drive.
Let's get together and connect through art at our hybrid (online/on site) youth event – Art IRL, developed by the National Gallery Youth Council. Expect live art activations, exclusive access to all exhibitions, performances, music, light refreshments and more for 15–25 year olds.
Get real as you create, dance, think and make some noise with guest artists and hundreds of other young people. Enjoy VIP access to all exhibitions including the 4th National Indigenous Art Triennial: Ceremony and Jeffrey Smart.
Can't make it to Kamberri/Canberra? Join us on Instagram and Facebook for a full program that includes artists interviews, live conversations with the Youth Council and activities to create and share from home.
Art IRL is free – register to attend.
Bookings are required for some programs (marked with *) throughout the evening due to limited capacities. You will be prompted to do this when registering to attend the event.
Art IRL is a drug and alcohol free event.
Programs
There are five categories used to describe the activities in Art IRL:
MEET SOMEONE NEW – Discussions, open microphone, round table, young people's say, try something new, collaborative activities
CREATIVE MAKERS – Art making activities
COOL DOWN – Quiet spaces, mindfulness, relaxation, mental health
YOUNG TALENT – Music & performance, reading & poetry
ART & IDEAS – Art talks, tours, exhibitions, Q&A with curators, artists or conservators.