Jeffrey Smart Private Tours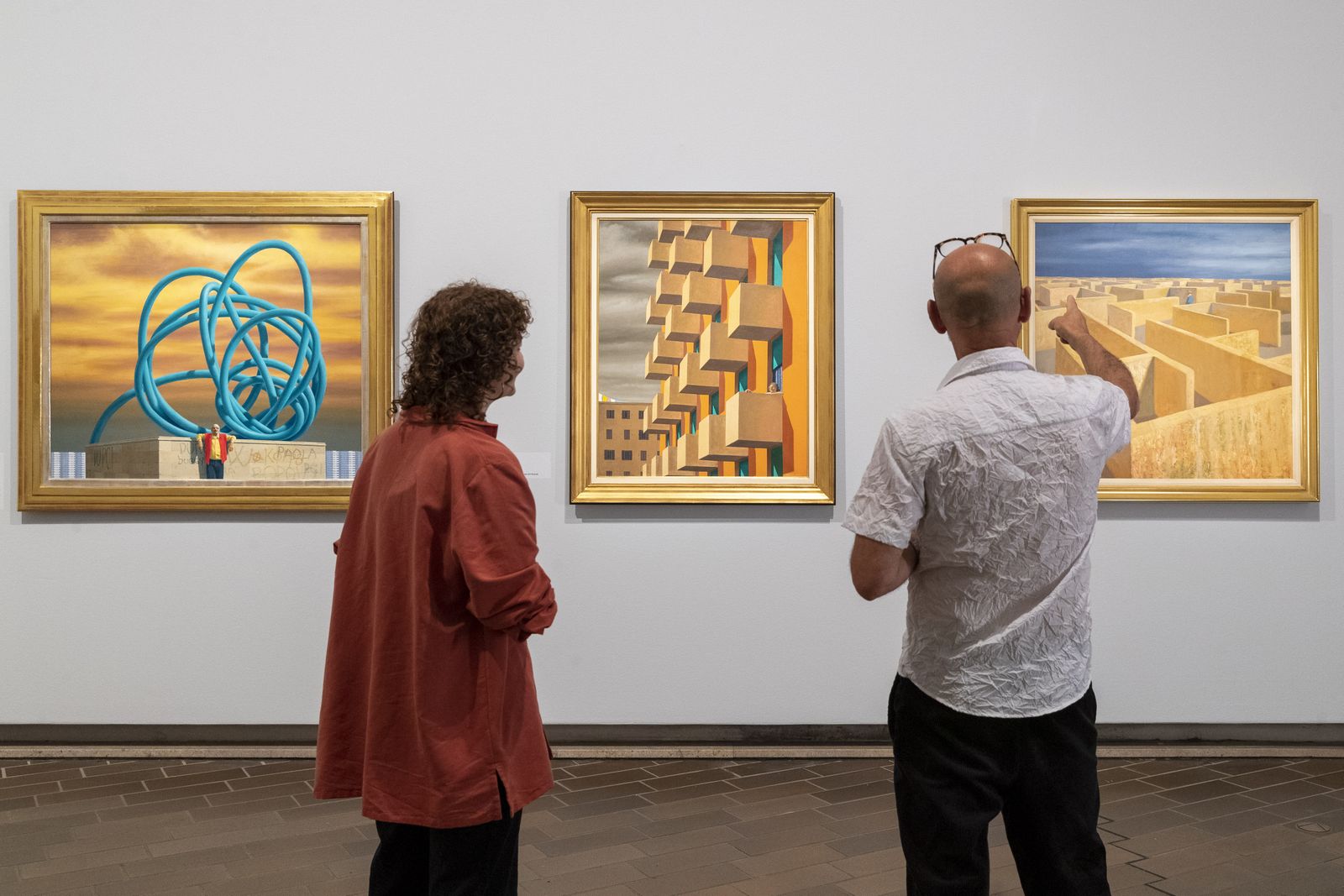 Enjoy an insightful tour of the exhibition Jeffrey Smart with an experienced gallery guide and gain a deeper understanding of the art and life of one of Australia's most celebrated artists.
Private Tours of Jeffrey Smart are available for between 1pm–4pm on weekdays for $20 per person with exhibition ticket. Bookings are subject to availability with minimum of 2 people and up to 10 people per group.
To secure your booking pre-payment with credit card is required 7 days prior. Booking fees apply.
Please contact Tour Coordinator on +61 2 6240 6588 or guides@nga.gov.au for bookings and further information.
Jeffrey Smart Private Tours offered until Friday 13 May 2022.