Soft Sculpture
Ceremony Workshop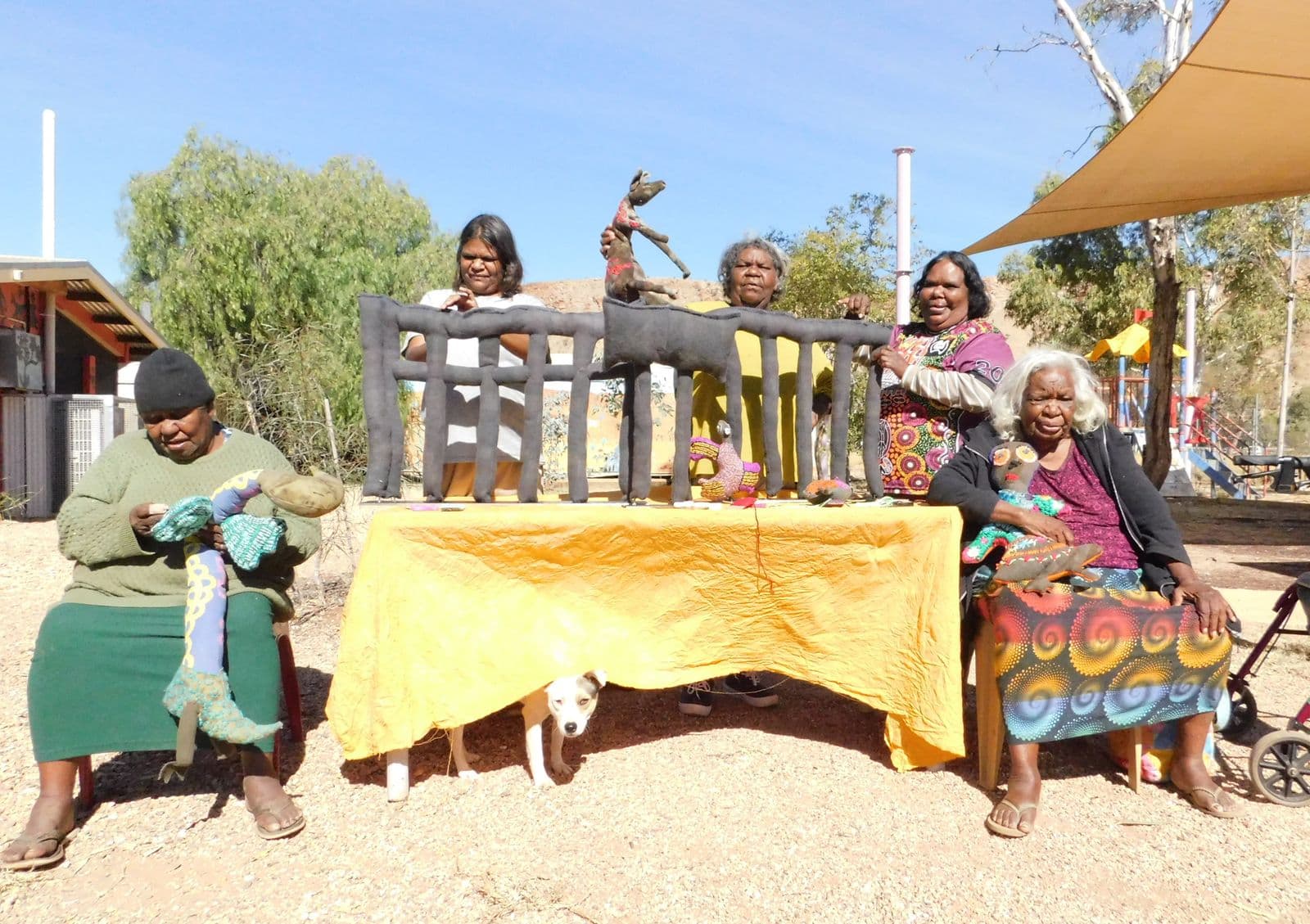 Wheelchair Accessible
Auslan Interpretation
Audio Description
Be inspired to create birds and other shapes from the natural environment with Yarrenyty Arltere Artists.
Join Marlene Rubuntja, Dulcie Sharp, Rhonda Sharpe and Louise Robertson, acclaimed artists who live and work in Mparntwe/Alice Springs to sew with creativity and joy in Country.
Hand colouring with watercolour pencils will be available for younger participants.
Sat 26 Mar, 11.30am session includes audio description for Blind and low vision participants.
Sun 27 Mar, 11.30am session includes Auslan interpretation for Deaf participants.
All ages. Materials provided.
Free, bookings essential.
Presented as part of the Ceremony Opening Weekend.