Aboriginal and Torres Strait Islander Art
Collection
Currently closed due to lighting maintenance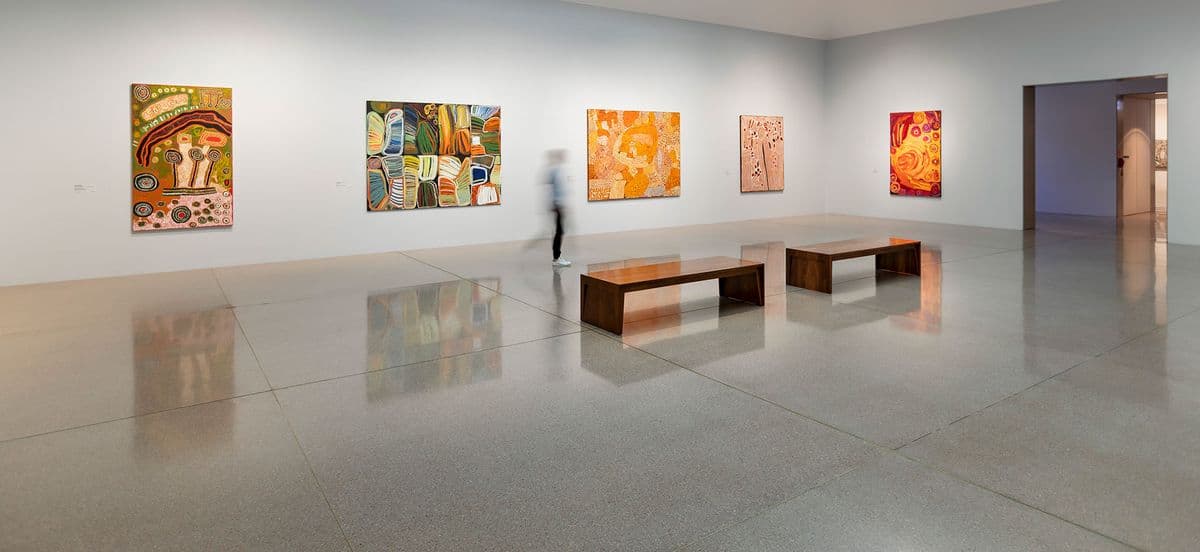 GALLERY CLOSURE UPDATE:
Due to lighting maintenance the Aboriginal and Torres Strait Islander Galleries will be closed until further notice.
Aboriginal and Torres Strait Islander peoples have lived on the continent of Australia since time immemorial and the art and cultural traditions that have developed in this place are simultaneously among the most enduring in human history and the most exciting in contemporary society.
The National Gallery is custodian of the world's largest and most outstanding collection of Aboriginal and Torres Strait Islander art, comprising over 7,500 works, and presents the nation's largest dedicated exhibition space for First Nations art and creativity.
Our collection and gallery spaces aim to embrace, reflect and amplify the brilliance and diversity of First Nations art, culture and experience.