3rd National Indigenous Art Triennial: Defying Empire
Exhibition
26 May—10 Sep 2017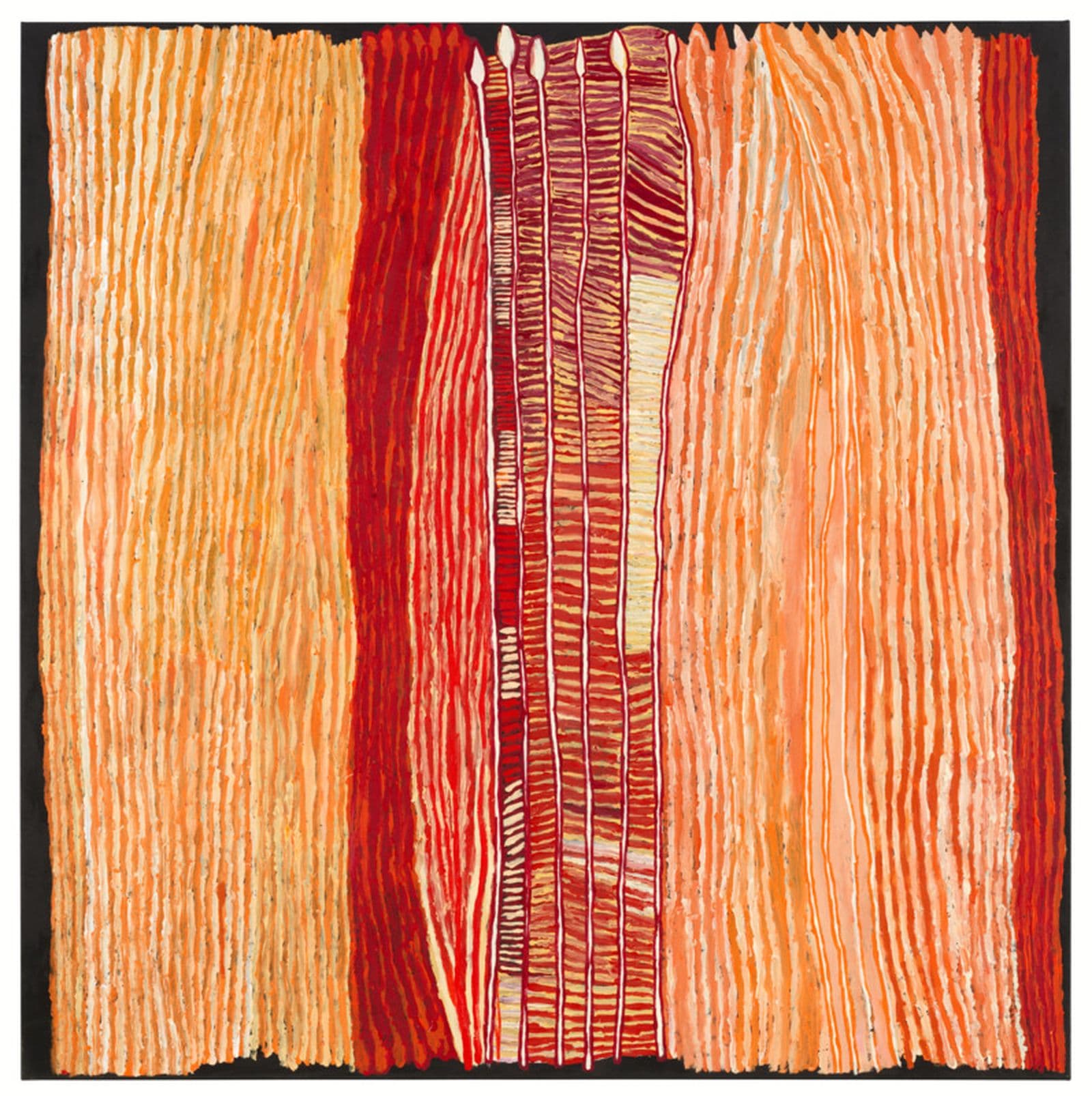 About
Defying Empire brings the works of 30 contemporary Aboriginal and Torres Strait Islander artists from across the country into the national spotlight.
The 3rd National Indigenous Art Triennial at the National Gallery commemorates the 50th anniversary of 1967 Referendum that recognised Aboriginal and Torres Strait Islander people as Australians for the first time. It explores the ongoing resilience of Australia's Indigenous people since first contact, through to the historical fight for recognition and ongoing activism in the present day.
Be moved by powerful art that touches on the issues of identity, racism, displacement, country, nuclear testing, sovereignty and the stolen generations through many media: painting on canvas and bark, weaving and sculpture, new media, prints, photography, metalwork and glasswork.
This ground breaking show is the largest survey yet at the National Gallery and it highlights the continued excellence and diversity of Indigenous practice today.
Curator: Tina Baum, Gulumirrgin (Larrakia)/Wardaman/Karajarri peoples, Curator Aboriginal and Torres Strait Islander Art
Touring Dates and Venues
Museum and Art Gallery of the Northern Territory, NT
24 March – 15 July 2018
UQ Art Museum, QLD
28 July – 11 November 2018
Western Plains Cultural Centre, NSW
9 March – 5 May 2019
Mildura Art Gallery, VIC
26 July – 13 October 2019
Queen Victoria Museum and Art Gallery, TAS
15 November 2019 – 9 February 2020
Australian National Maritime Museum, NSW
5 March – 6 September 2020
Archived Site
The original website for this exhibition was published in 2017 and has been archived for research purposes.