Emotional Body
Collection
30 Apr 2021 – 4 Jul 2022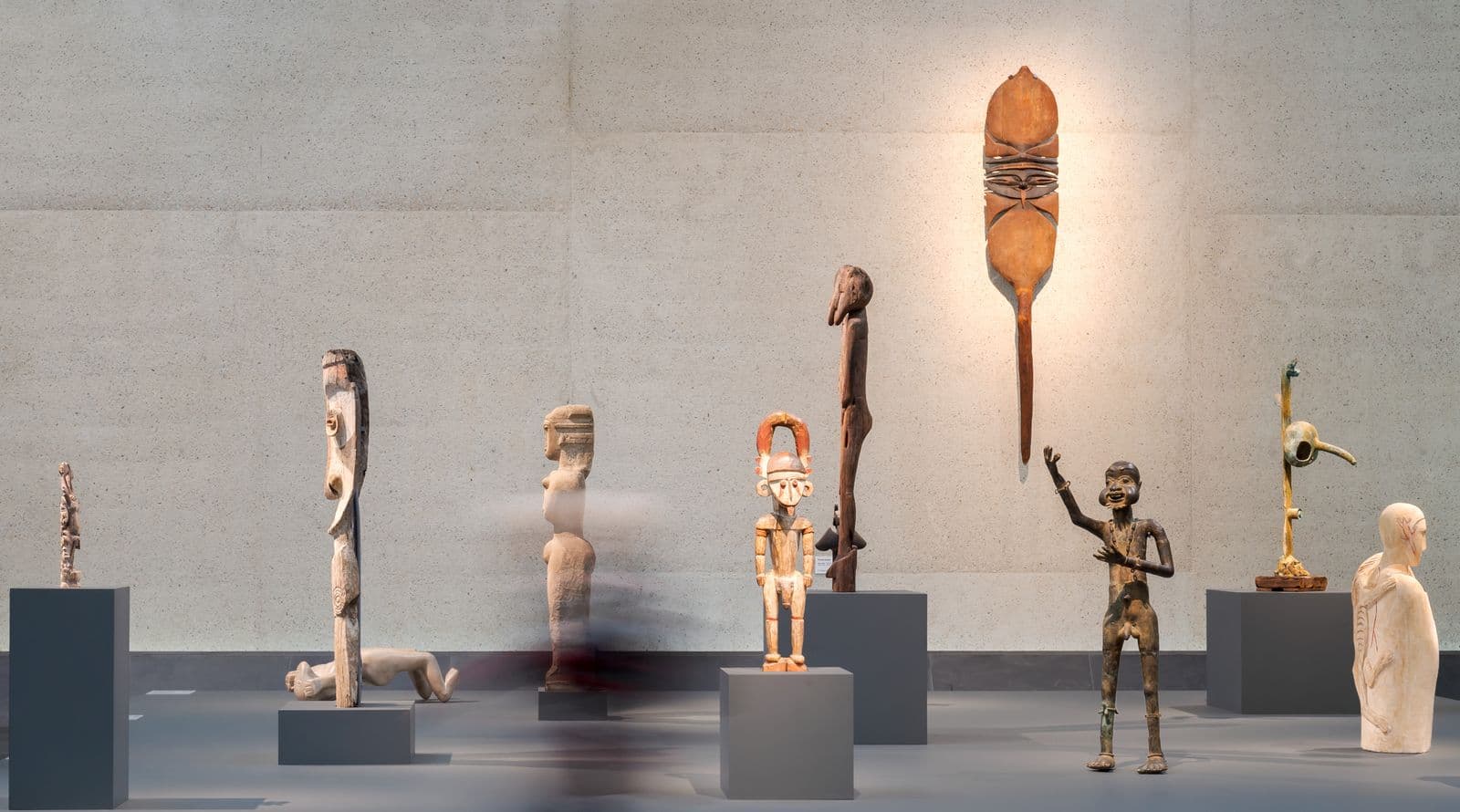 About
---
Emotional body spans more than 1000 years of art making, bringing together works that are carved, cast, assembled and adorned, painted with natural pigments, oils or synthetic paints. This display explores the human condition, and the ways devotion, spirituality and the powers of love or desire are all embedded in art.
See works by Francis Bacon, René Magritte, Brett Whiteley, Patricia Piccinini, Fernand Léger and new acquisition, artist Huma Bhabha's sculpture Waiting for another game, among others.
Please be advised that this exhibition includes some works with adult content which may not be suitable for children. Please speak with one of our Visitor Experience staff if you have any questions or concerns. Teachers planning a school visit can contact our Learning team on +61 2 6240 6519 or at learning@nga.gov.au for information.