Gold and the Incas
Lost Worlds of Peru
Exhibition
6 Dec 2013 – 21 Apr 2014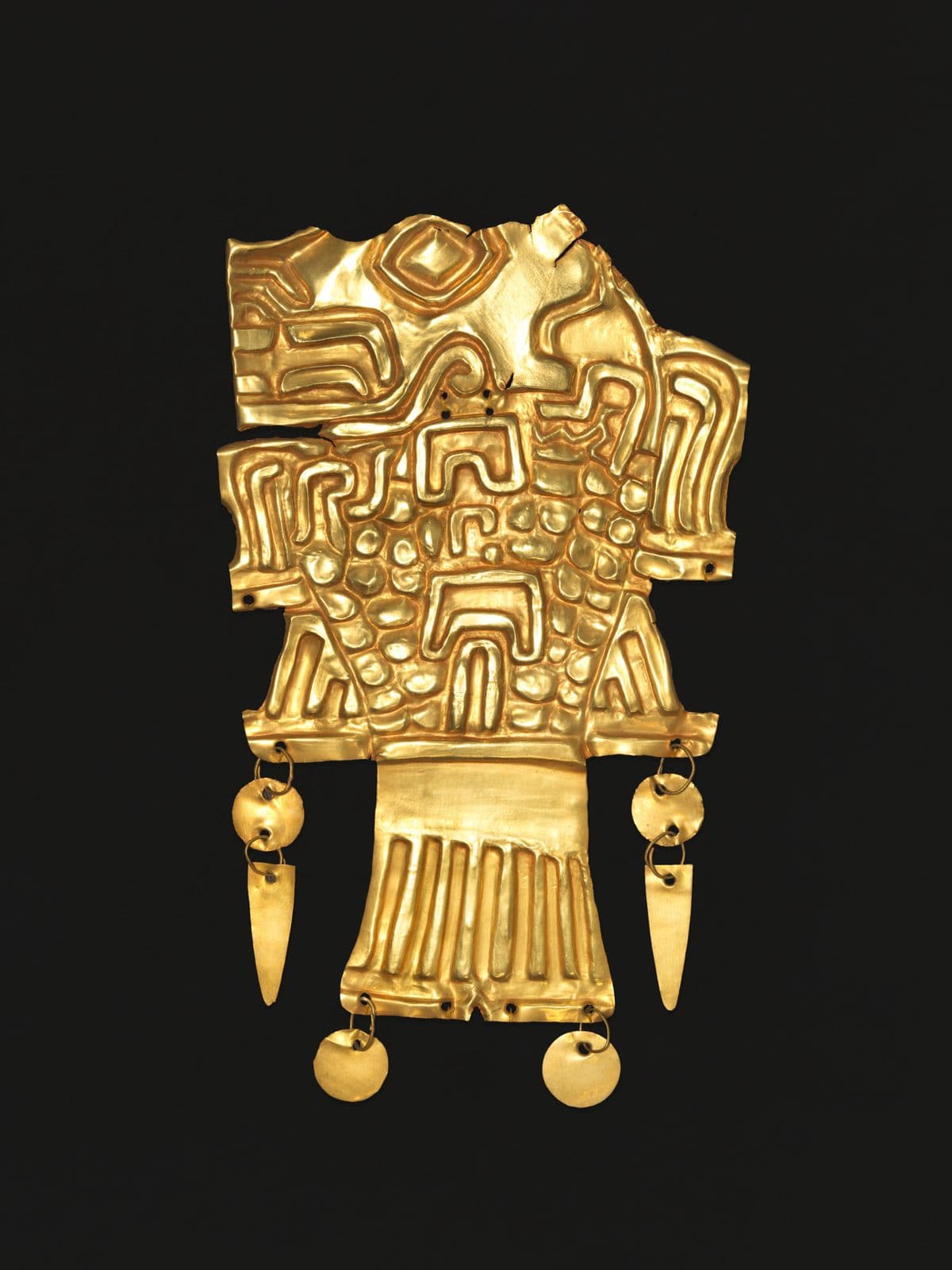 About
---

Gold and the Incas showcases the splendour of ancient cultures of Peru. Art made of gold, silver, precious stones, textiles and ceramics will excite our visitors and provide a new experience at the National Gallery of Australia. More than 200 objects are included, from gold regalia, intricate jewellery and striking vessels to elaborate embroidered and woven cloths. Australian audiences will encounter the aesthetic depth, drama and beauty of the famous Incan empire and its predecessors.
As well as being highly-skilled metalworkers, potters, carvers and weavers, the artisans of Peruvian civilisation incorporated religious and political ideas based on the natural world. Lively depictions of gods, animals, birds and fish decorate the works of art. Technological inventions such as the knotted string quipu provide a new outlook on the sophisticated world of ancient Peru. Chavín, Nazca, Huari and Moche cultures were succeeded by the Chimú, which was overcome by Incan warriors, themselves to be conquered by the Spanish in 1533.
The works of art are lent by the Museo Nacional de Arqueología, Antropología e Historia del Perú and its fraternal collections, the Fundacion Museo Amano, the Museo Larco and the Museo Oro del Perú, as well as the collection of the National Gallery of Australia.
The exhibition marks the 50th anniversary of Australian-Peruvian diplomatic relations, and is organised in co-operation with the Peruvian Ministry of Culture. It is also a key component of Canberra's centenary celebrations in 2013.
Archived Site
The original website for this exhibition was published in 2013 and has been archived for research purposes.