Jeffrey Smart
Exhibition
11 Dec 2021 – 15 May 2022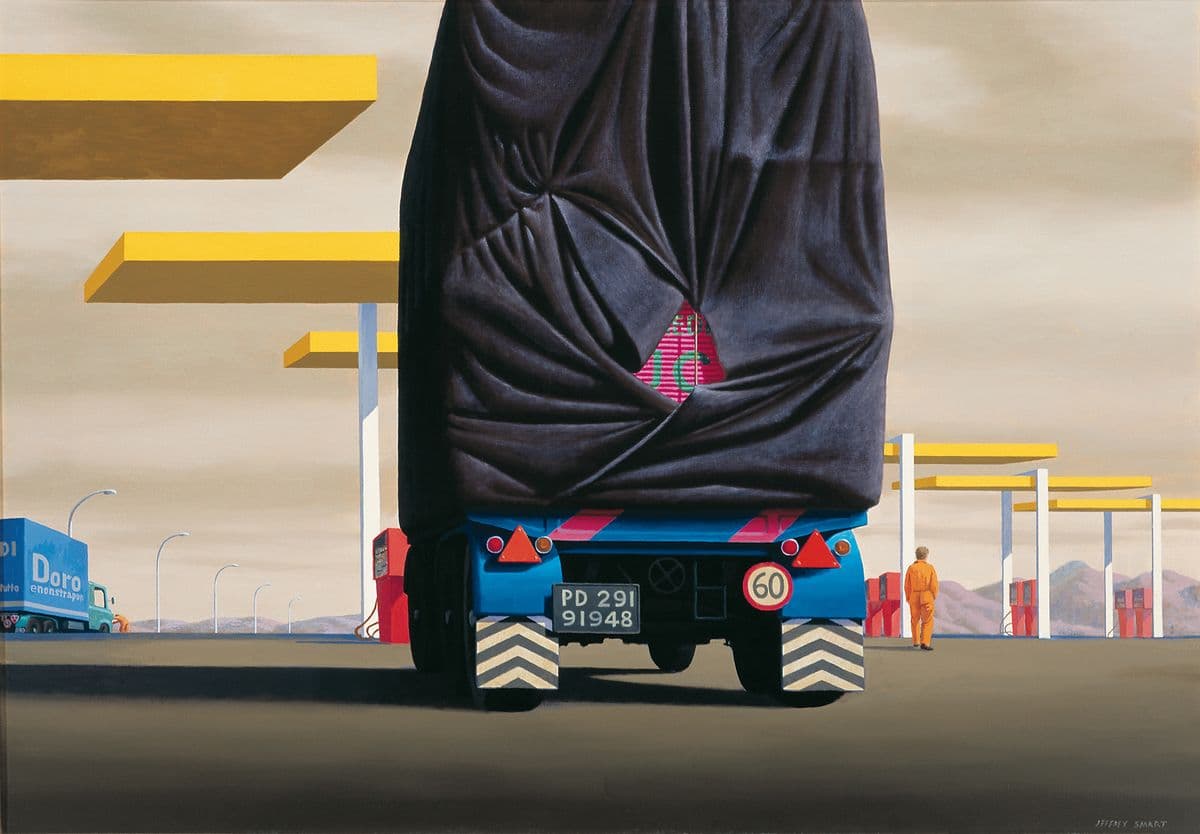 'Suddenly I will see something that seizes me – a shape, a combination of shapes, a play of light or shadows, and I send up a prayer because I know I have seen a picture.'
On Site
National Gallery of Australia
Level 1
First session 10.30am daily
All sessions now sold out
Ticketholders
Jeffrey Smart has timed entry tickets. The earliest you can enter the exhibition is 15 minutes before your allotted time. Your ticket includes access to the collection and the 4th National Indigenous Art Triennial: Ceremony and Know My Name exhibitions.
Access
The galleries on Level 1 are wheelchair accessible via lift from the Ground Floor. Our Visitor Experience team are available at the main entrance and the exhibition entrance and can answer questions and provide assistance.
About
---
The year 2021 marks one hundred years since the birth of acclaimed Australian artist Jeffrey Smart. This major exhibition celebrates and commemorates this significant centenary.
One of Australia's most celebrated artists, Smart sought inspiration from the world around him – looking to the environment of urban and industrial modernity – which he transformed through his imaginative sense of theatre and intimate understanding of geometry and composition. These potent and intriguing images have become emblematic of 20th and 21st century urban experience.
Building on the foundational work already undertaken on Smart, this exhibition will bring fresh perspectives to his artistic contribution so that his remarkable legacy will be kept alive in the present.
Curators: Dr Deborah Hart, Henry Dalrymple Head of Australian Art and Dr Rebecca Edwards, Sid & Fiona Myer Curator of Ceramics and Design
Tickets
All sessions for Jeffrey Smart are sold out
Information for ticketholders
You can join the queue to enter the exhibition up to 15 minutes before your allotted session time. Your ticket includes access to the collection and the 4th National Indigenous Art Triennial: Ceremony and Know My Name exhibitions.
Ticket concession and entitlement information.
The sale of exhibition tickets is subject to the National Gallery's Conditions of Entry, including ACT Government's indoor mask mandate, and the Gallery's Paid Exhibition and Event Terms & Conditions.
Audio Tour
Experience highlights of Jeffrey Smart accompanied by specially commissioned abstract musical works made in partnership with Liquid Architecture. The ambiguity of Jeffrey Smart's artworks and his determination to offer little explanation resonate with the abstract and experimental music pieces in the audio tour. Develop your own interpretations as the music unlocks new ways of seeing and experiencing the works on display.
The free audio tour also features narrated versions of the extended text labels.
Bring your own headphones and access the audio tour by connecting to the .PUBLIC@nga WiFi and visiting tours.nga.gov.au/jeffrey-smart/ or scanning the QR code at the exhibition entry.
Documentary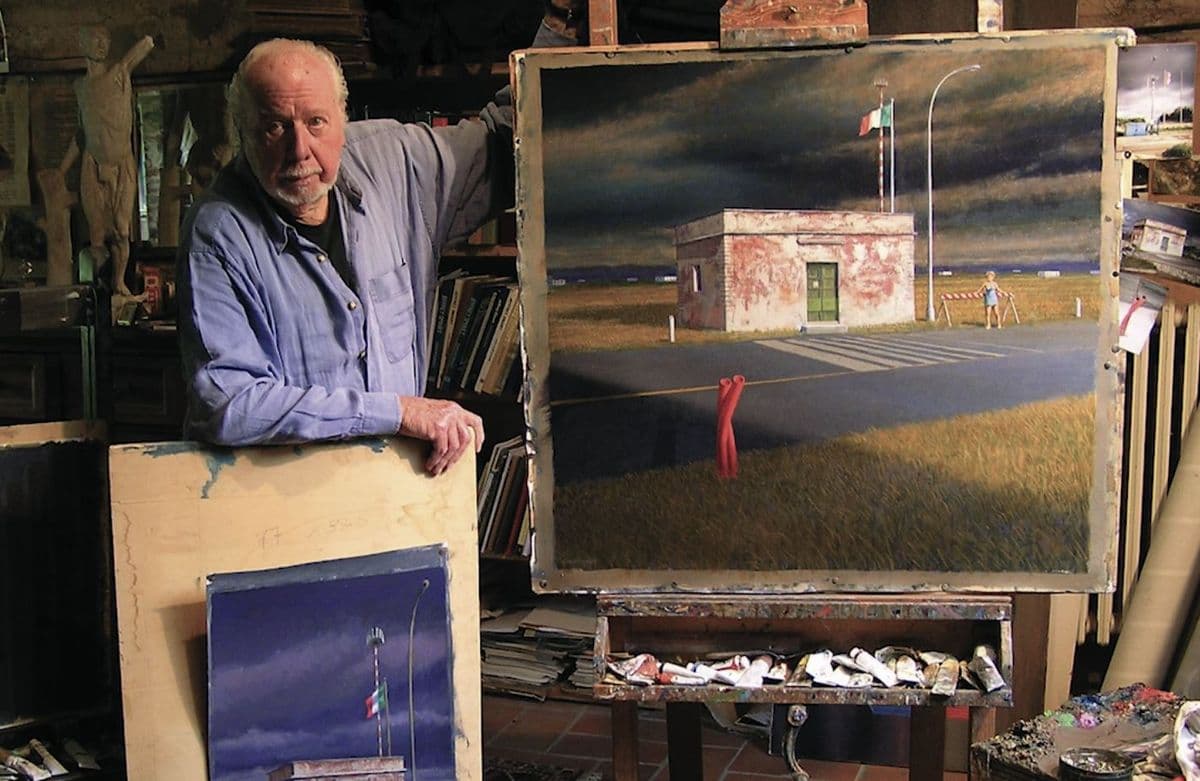 Written and directed by filmmaker Catherine Hunter, this documentary draws from Hunter's rich archive to include footage of Smart working in his studio in Tuscany along with interviews with friends Clive James and David Malouf. Charting Smart's artistic journey from the streets of Adelaide to Tuscany, Italy, archival footage is woven together with observations from National Gallery curators Deborah Hart and Rebecca Edwards as they prepare for the Gallery's 2021 exhibition Jeffrey Smart, celebrating and commemorating one hundred years since Smart's birth.
Education Resources
Learn about the art and life of Jeffrey Smart at the Gallery or in the classroom with a range of enticing and informative resources and programs.
Learning resource and audio tour are now available, including selections for primary and secondary students with background information and look, think and create prompts. Use these before, during or after a visit.
Supporters