Jeffrey Smart
Exhibition
11 Dec 2021 – 15 May 2022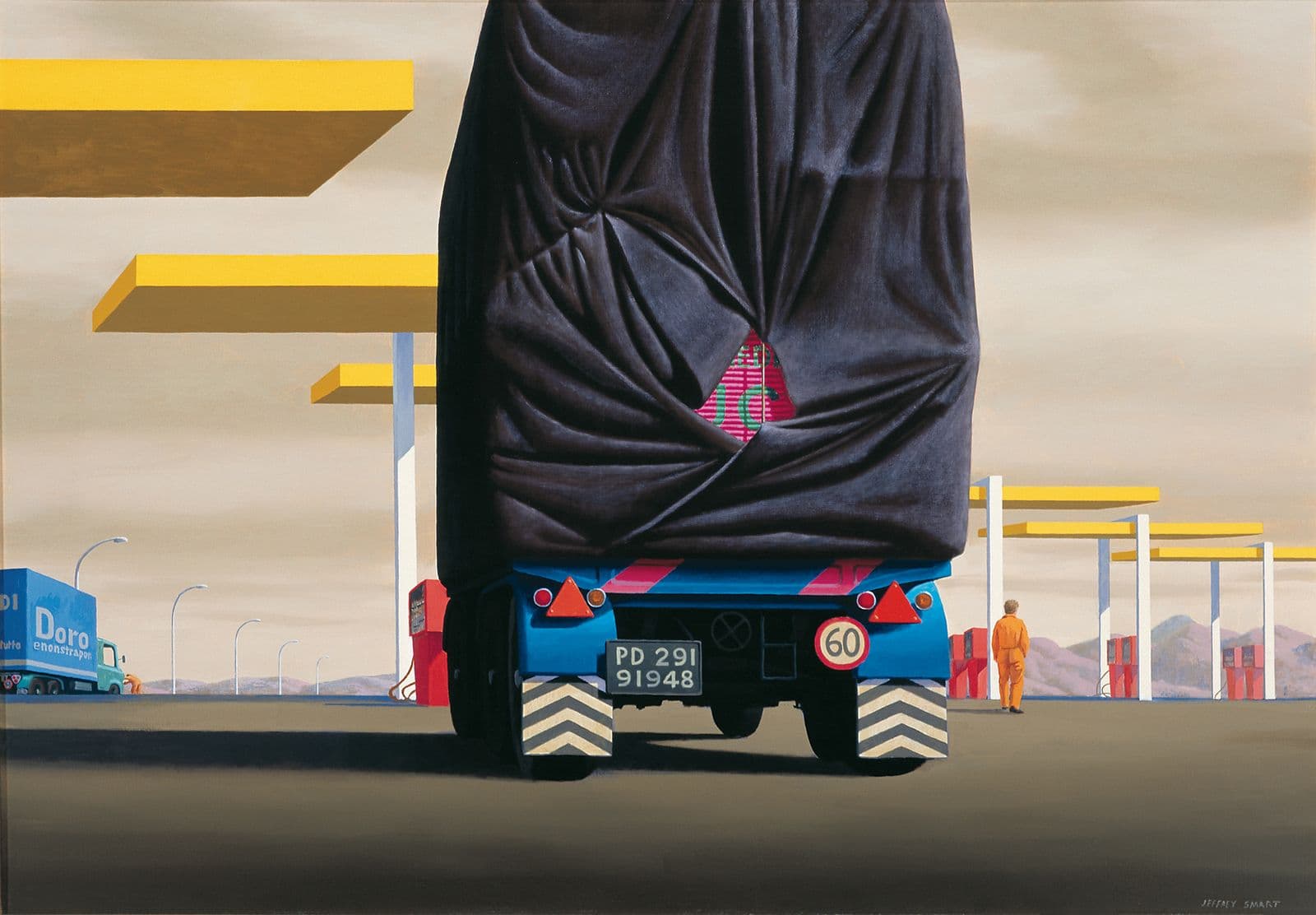 'Suddenly I will see something that seizes me – a shape, a combination of shapes, a play of light or shadows, and I send up a prayer because I know I have seen a picture.'
About
---
The year 2021 marks one hundred years since the birth of acclaimed Australian artist Jeffrey Smart. This major exhibition celebrates and commemorates this significant centenary.
One of Australia's most celebrated artists, Smart sought inspiration from the world around him – looking to the environment of urban and industrial modernity – which he transformed through his imaginative sense of theatre and intimate understanding of geometry and composition. These potent and intriguing images have become emblematic of 20th and 21st century urban experience.
Building on the foundational work already undertaken on Smart, this exhibition will bring fresh perspectives to his artistic contribution so that his remarkable legacy will be kept alive in the present.
Curators: Dr Deborah Hart, Henry Dalrymple Head of Australian Art and Dr Rebecca Edwards, Sid & Fiona Myer Curator of Ceramics and Design
Audio Tour
Experience highlights of Jeffrey Smart accompanied by specially commissioned abstract musical works made in partnership with Liquid Architecture. The ambiguity of Jeffrey Smart's artworks and his determination to offer little explanation resonate with the abstract and experimental music pieces in the audio tour. Develop your own interpretations as the music unlocks new ways of seeing and experiencing the works on display.
The free audio tour also features narrated versions of the extended text labels.
Bring your own headphones and access the audio tour by connecting to the .PUBLIC@nga WiFi and visiting tours.nga.gov.au/jeffrey-smart/ or scanning the QR code at the exhibition entry.
Publication
The year 2021 marks the centenary of the birth of Australian artist Jeffrey Smart, an artist with a distinctive vision whose work enables us to see the world around us afresh. This publication celebrates and commemorates this significant anniversary. Launched to coincide with a major exhibition of Smart's work at the National Gallery of Australia, it is a book to be treasured in its own right.
With a career spanning more than seven decades, Smart has made an impact on generations of artists and art lovers. Jeffrey Smart draws together a diverse range of voices including curators, art historians, artists, and those who knew the artist personally, to respond to his work and reflect on his legacy.
Major essays explore his interest in figuration and abstraction, while focus essays survey some of the most memorable works that Smart produced across his long career. Reflective essays by friends such as filmmaker Bruce Beresford and novelist and poet David Malouf provide personal insights into Smart's life, both in Australia and Italy where he lived from 1964 until his death in 2013. Bringing new perspectives to his artistic practice, Jeffrey Smart is a long-lasting record of the contribution of one of Australia's most celebrated and beloved artists.
PUBLISHED DECEMBER 2021
180 pages
290 x 240 mm
Full Colour | Paperback
RRP A$59.95
ISBN 978 0 642 33495 4
*Members discount available for publication purchases made at the Gallery in the Art Store only.
Purchase here
Documentary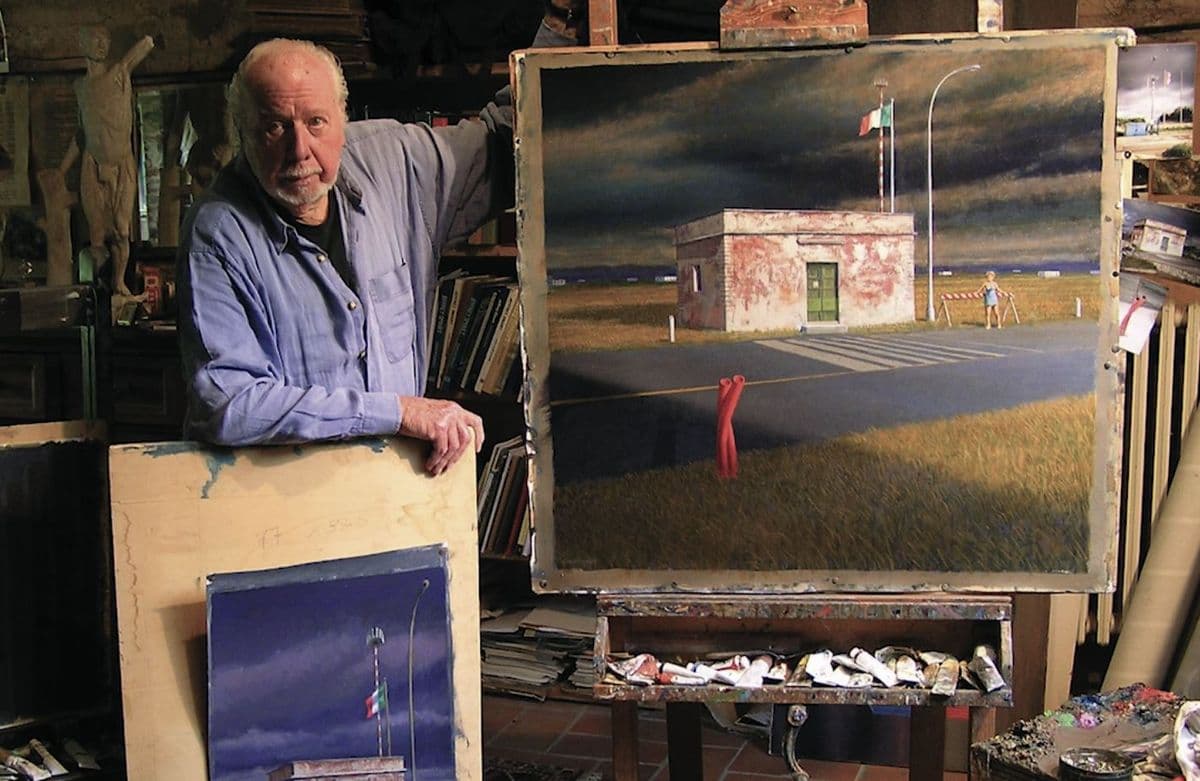 Written and directed by filmmaker Catherine Hunter, this documentary draws from Hunter's rich archive to include footage of Smart working in his studio in Tuscany along with interviews with friends Clive James and David Malouf. Charting Smart's artistic journey from the streets of Adelaide to Tuscany, Italy, archival footage is woven together with observations from National Gallery curators Deborah Hart and Rebecca Edwards as they prepare for the Gallery's 2021 exhibition Jeffrey Smart, celebrating and commemorating one hundred years since Smart's birth.
Education Resources
Learn about the art and life of Jeffrey Smart at the Gallery or in the classroom with a range of enticing and informative resources and programs.
Learning resource and audio tour are now available, including selections for primary and secondary students with background information and look, think and create prompts. Use these before, during or after a visit.
Supporters