Judy Watson & Helen Johnson
the red thread of history, loose ends
Touring Exhibition
Museum of Art and Culture, yapang Lake Macquarie, NSW
27 May – 23 Jul 2023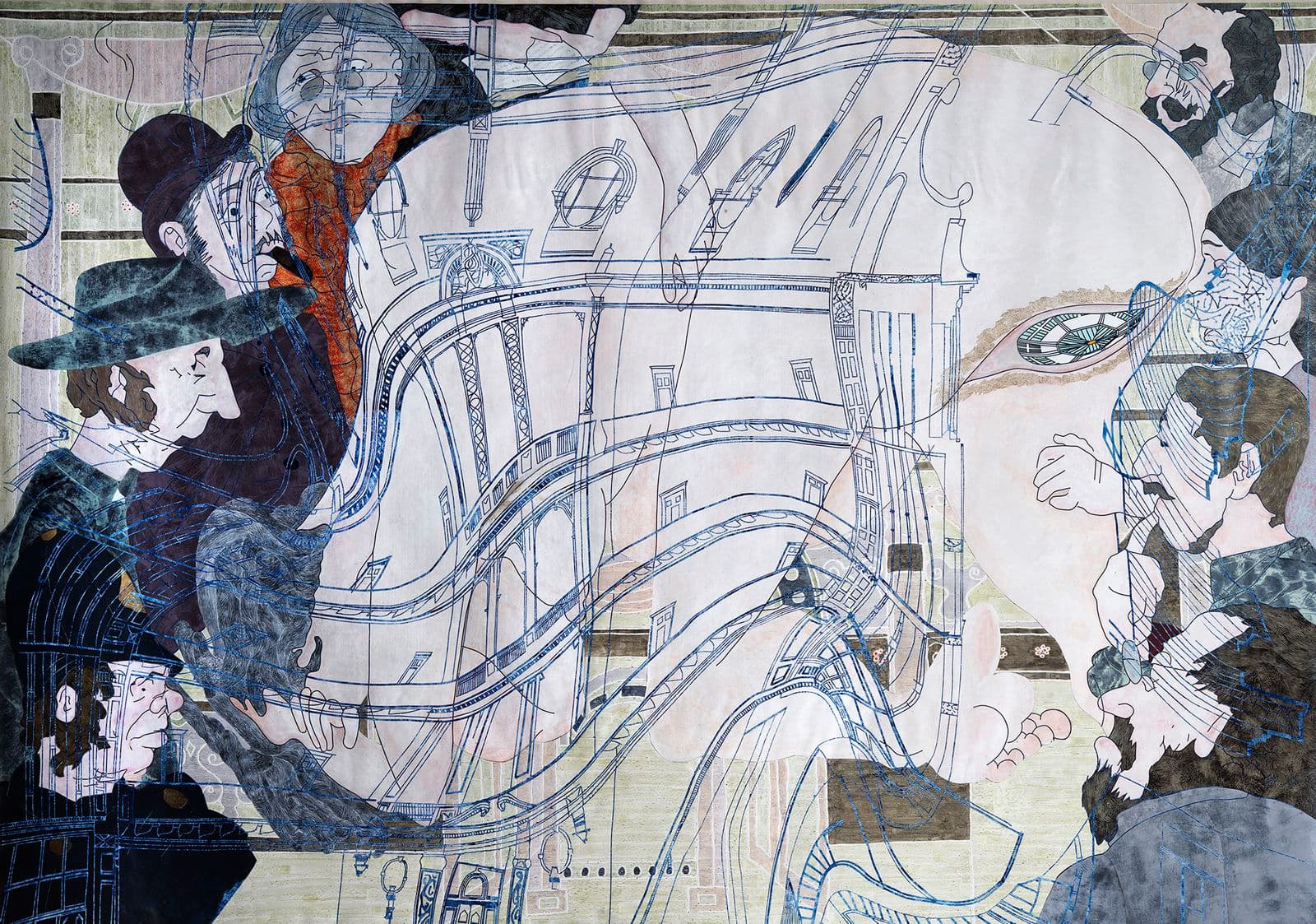 'It is that idea of breaking through and peeling back ignorance, looking at concealed history, at what lies beneath the ground; bringing that up to the viewer.' 
About
---
Work by two of Australia's leading artists – Judy Watson and Helen Johnson – will be presented in conversation as part of The Balnaves Contemporary Series.
Watson, a Waanyi woman, based on Jagera/Yuggera and Turrbal Country of Meanjin/Brisbane and Johnson, a second-generation immigrant of Anglo descent based in Wurundjeri Woiwurrung Country in Naarm/Melbourne, have each developed new works that explore complex and varied perspectives on colonisation, with an emphasis on the experience of women. This conversation will be reflected by Watson and Johnson's individual and Ancestral cultural experiences living in Australia.
Judy Watson & Helen Johnson: the red thread of history, loose ends is a Know My Name project and part of The Balnaves Contemporary Series.
Curators:  Jaklyn Babington, formerly Senior Curator, Contemporary Art, Tina Baum, Gulumirrgin (Larrakia)/Wardaman/Karajarri peoples, Curator, Aboriginal and Torres Strait Islander Art and Elspeth Pitt, Curator, Australian Art.
Dates & Venues
National Gallery of Australia, ACT
19 Feb – 5 Jun 2022
Touring dates 2022/23
Monash University Museum of Art Caulfield, VIC
10 Sep 2022 – 12 Nov 2022
Museum of Art and Culture, yapang Lake Macquarie, NSW
27 May 2023 – 23 Jul 2023
Stories & Ideas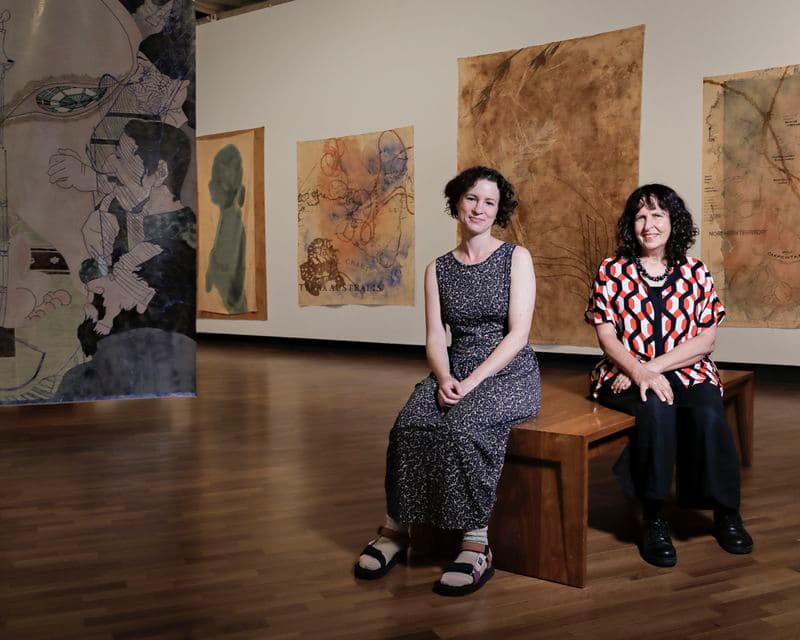 Two artists, two generations, two perspectives: Judy Watson, Waanyi people, and Helen Johnson have forged a dialogue on the roles of women in contemporary and colonial Australia, presented as part of The Balnaves Contemporary Series at the National Gallery.
By Tina Baum