Eveline Syme
Creator Profile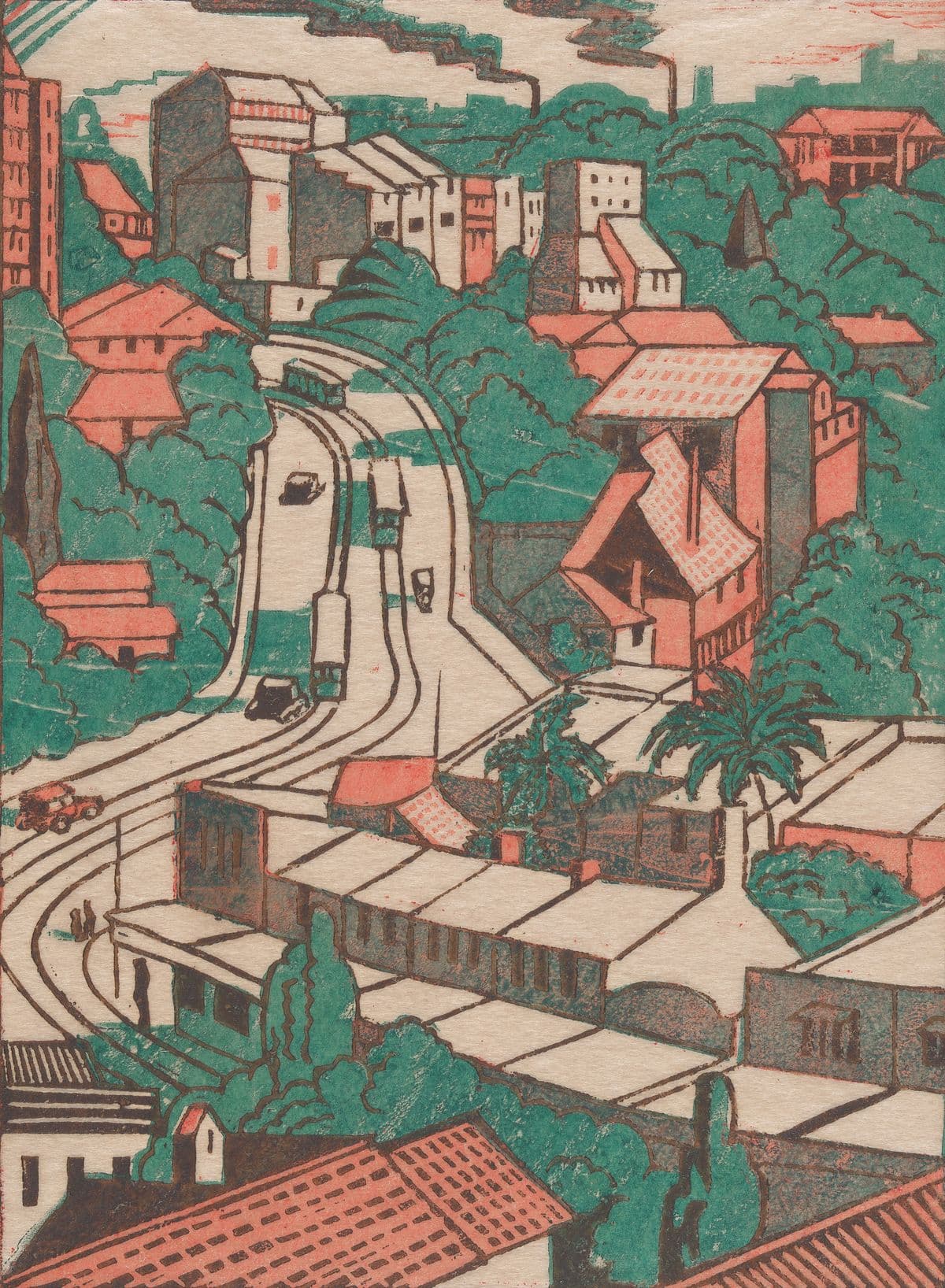 Born

1888

Place of birth

Thames Ditton, Surrey, England

Died

1961

Place of death

Naarm/Melbourne


'Is it too great a truism to repeat that the best art is always the child of its own age?'
Eveline Syme was part of a newly independent generation of women artists able to study overseas with avant-garde teachers in England and France during the 1920s and 1930s. Following her studies in Classics at Cambridge University, Syme would forge an artistic career alongside other modernist women artists whose circles overlapped through art societies and philanthropic social clubs. An inveterate traveller and multilinguist, the rhythmic energy and underlying geometry of Syme's prints reflects the progressive teachings of Claude Flight in London and cubist André Lhote in Paris. Privileged yet deeply philanthropic, Syme was committed to women's education and remained active within progressive exhibiting circles throughout her life.
Ink and paper was always in Eveline Syme's blood. Raised in a successful newspaper family, she grew up aware of the power of the printed image and her studies with avant-garde artists in London and Paris would place her at the cutting edge of Australian modernism.
After studying Classics at Cambridge, during the 1920s Syme's friendship with artists Ethel Spowers, Edith Alsop and George Bell gave her the confidence to pursue her own practice. In 1922 she attended drawing classes at the Académie de la Grande Chaumière in Paris with Spowers and exhibited her watercolours with the Arts and Crafts Society of Victoria in 1924. Her first solo exhibition in 1925 included an early woodcut print. Like many younger Australian artists, Syme and her schoolfriend Spowers had begun to teach themselves to make relief prints from a popular British book on Japanese printmaking techniques. However, it was in the winter of 1928, that Syme's chance purchase of Claude Flight's instructional handbook on linocuts would lead to Syme and Spowers being recognised as Modernist pioneers of relief printmaking in the 20th century.
In January 1929 Syme arrived at the Grosvenor School of Modern art in London where she joined Spowers for Flight's classes in the art of the colour linocut. His teachings drew on an exciting mix of avant-garde ideas: from the abstraction of British Vorticism and dynamism of Italian Futurism to the bold geometric energy of Art Deco and the Art and Crafts Movement's emphasis on the handmade. Flight urged his students to make art that equated with everyday life and promoted their art through annual printmaking exhibitions in London. Syme developed a strong sense of rhythm and underlying geometry in her subsequent prints of post-war leisure activities and the changing industrial landscape. Syme also studied with Cubist painter André Lhote in Paris to expand her knowledge of stylised geometric abstraction and colour harmony. For many progressive artists, including Australian students Grace Crowley, Anne Dangar, Dorrit Black and Edith Alsop, Lhote became the bridge between classicism and modernism.
Following her return to Australia in 1930, Syme demonstrated the colour linocut technique for the Arts and Crafts Society of Victoria and helped Spowers organise the first exhibition of linocuts in Australia. In 1934 Syme was invited by the National Council of Victoria to contribute an article on the history of women artists in Victoria and her essay noted the formation of the Contemporary Art Group, which she co-founded with Spowers and Bell in 1931. Recognised for her classical Modernism by progressive peers in Sydney, Syme was invited to exhibit at Dorrit Black's Modern Art Centre and with the established Contemporary Group alongside other progressive artists including Thea Proctor, Adelaide Perry and Margaret Preston who were pushing against the conservative status quo in Australia. It is through these combined efforts that Australian art slowly came of age.
Sarina Noordhuis-Fairfax, Curator, Australian Prints and Drawings.