Ocean to Outback
Australian landscape paintings 1850-1950
Exhibition
3 Aug 2007—
3 May 2009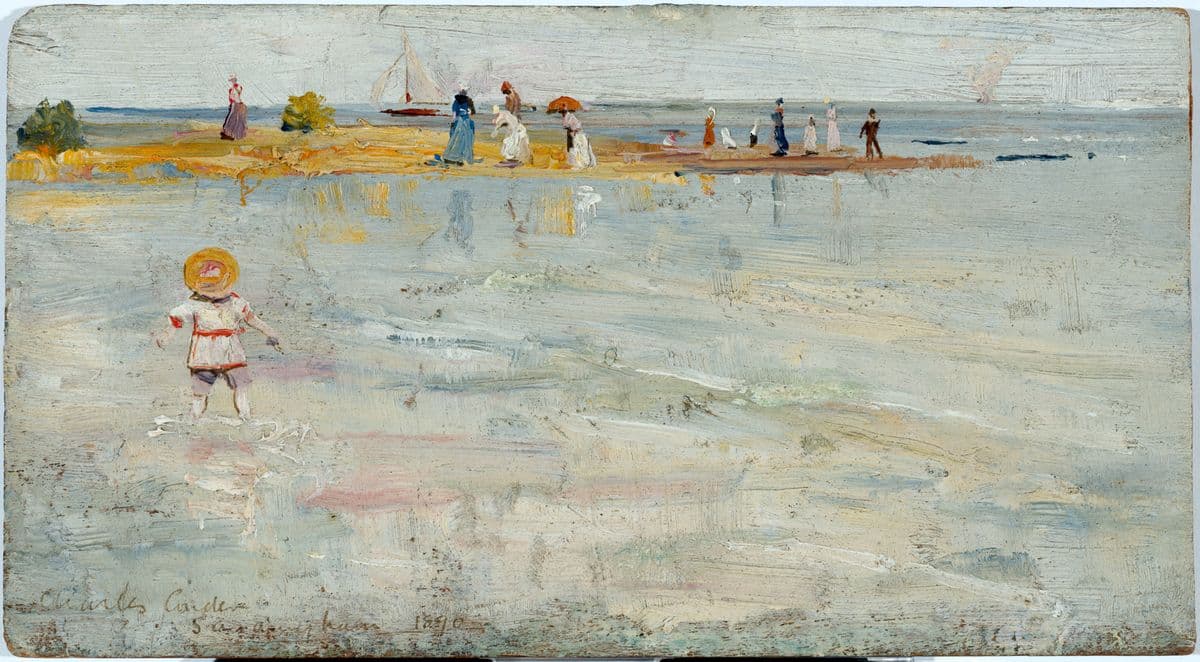 About
---
To mark the 25th anniversary of the National Gallery of Australia, an exhibition of treasured works from the National Collection. Ocean to Outback: Australian Landscape Painting 1850–1950 has been curated by National Gallery Director, Ron Radford AM and celebrates the rich history of landscape painting in Australia.
The exhibition documents the most dynamic century of landscape painting from the colonial 1850s to the immediate period following World War II. Over this century, landscape painting was the "great" subject of Australian art, a theme that reflected the changing nature of a nation's identity. Landscape subjects also became popular with the general public as Australians began to visit their own museums and galleries to see images of their country. The fascination and love of the Australian landscape continues to this day.
Ocean to Outback reflects the great strengths of the National Collection and includes works taken from the permanent display, others restored and reframed in period style, a number of new acquisitions, and some works that have never been shown before.
Every Australian state and territory is represented through the works by iconic artists such as: Thomas Baines, Clarice Beckett, Arthur Boyd, Charles Conder, Grace Cossington Smith, Ray Crooke, Russell Drysdale, Harry Garlick, Elioth Gruner, Hans Heysen, Sidney Nolan, Margaret Preston, Tom Roberts, Jeffrey Smart, Arthur Streeton, Howard Taylor, Albert Tucker and Eugene Von Guerard among others.

Archived Site
The original website for this exhibition was published in 2007 and has been archived for research purposes.