Secession
Modern Art in Austria and Germany, 1890s–1920s
Exhibition
6 May 2000—
6 Aug 2000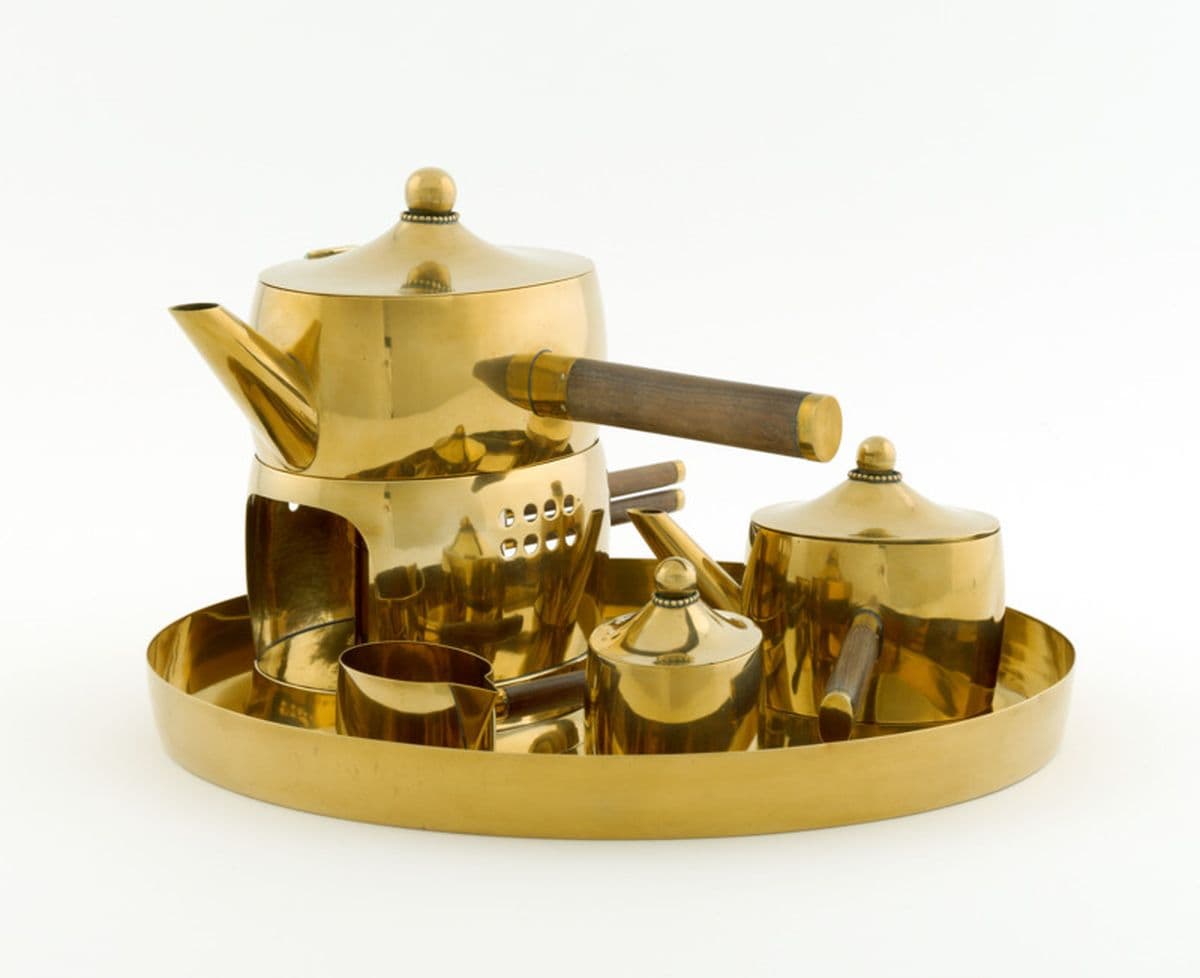 About
---
Secession displayed European posters, prints, drawings, books, glass, ceramics, objects and textiles made in Austria and Germany from 1890 to 1920, in order to show this exciting period in the development of modern art.
The revolution in art and design that occurred in Austria and Germany at the turn of the 20th century was known as the Secession. In Germany and Austria groups of modern artists seceded from the conservative artists' associations and official academies, as they did in France, Italy and Britain.
This exhibition examined the work of famous artists and designers associated with the Vienna Secession as well as the Munich and Berlin Secessions. Modernism is associated mainly with artists working in France, but the contribution of Austrian, German and Central European artists was immense, and reveals a different sensibility.
Along with works of art from the National Gallery of Australia's collection already well-known to the public, Secession showed many extraordinary and beautiful works never seen before. The 1996 exhibition William Morris and friends demonstrated that there is a huge and rarely-tapped desire by the Australian public to see excellent art and design.
Artists in Secession included Oskar Kokoschka, Josef Hoffmann, Franz von Stuck, Max Klinger, Berthold Löffler, Peter Behrens, Max Liebermann, Kolo Moser, Dagobert Peche, Ivan Mestrovic, J-M. Olbrich and many designers from the Wiener Werkstätte (the Vienna Workshop).
Posters, prints, drawings, glass and ceramics, metalwork and textiles make up this lively combination of media. The exhibition consisted of 100 works of art, comprising about 80 works on paper and 20 three-dimensional objects.
The most spectacular works in Secession included a group of large posters by von Stuck, Löffler and Mestrovic advertising the Secession exhibitions in Vienna and Munich. Bold, radical and brightly-coloured, the posters had not been shown before. Margold and Klinger contribute grand calligraphic addresses in the Secession style.
Bound volumes included two of the best illustrated books in the Gallery's collection, Kokoschka's Träumenden Knaben and Czeschka's Nibelungen. Pan, the most important art journal from the period (5 volumes of original etchings and lithographs by the great artists of the time), as well as Ver sacrum [Sacred Spring] from the Gallery's Research Library collection, contributed greatly to the exhibition. Groups of original prints, the early Expressionist etchings and lithographs by the best Austrian and German artists of the time, such as Lovis Corinth, Max Klinger, Oskar Kokoschka and Alfred Kubin, were a coherent and aesthetically outstanding part of Secession.
Among the most extraordinary works in the exhibition were the brightly coloured postcards produced by the Wiener Werkstätte: seven postcards by Kokoschka and 42 fashion design postcards by Maria Likarz and others. Six textiles, a small group of glassware, ceramics and metalwork – all produced by the Wiener Werkstätte – highlighted the contribution to modern art made by brilliant designers such as Josef Hoffmann, J-M Olbrich and Dagobert Peche.