2nd National Indigenous Art Triennial: unDISCLOSED
Exhibition
11 May—22 Jul 2012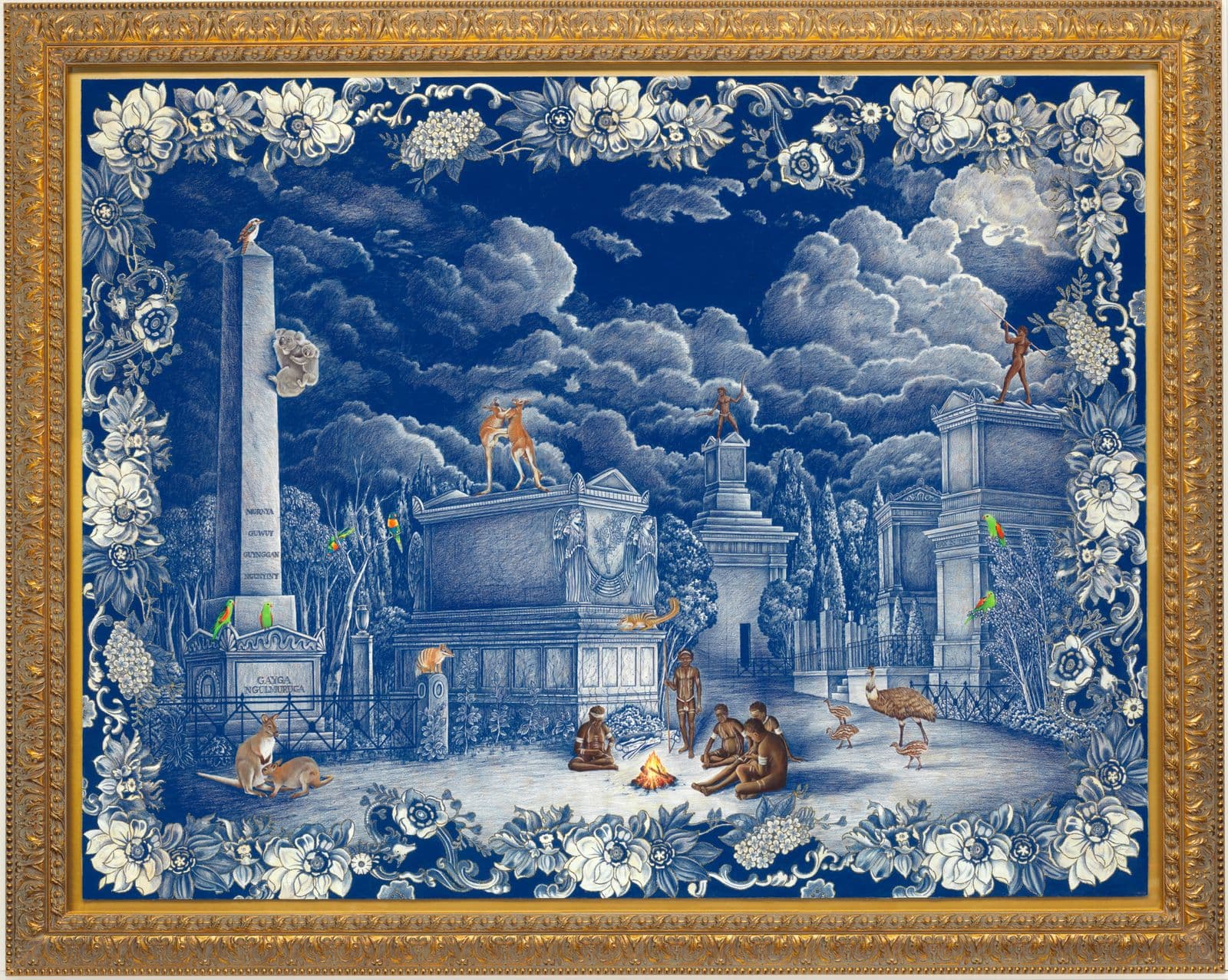 About
From May to July 2012, the National Gallery will inaugurate the second National Indigenous Art Triennial, unDisclosed. Over autumn and winter, Gallery visitors will have the opportunity to experience the dynamic visual expression of contemporary Aboriginal and Torres Strait Islander art. From across the country, 20 Aboriginal and Torres Strait Islander artists have been selected to represented Indigenous arts today.
Curator: Carly Lane
This exhibition is generously supported by Wesfarmers Arts, the National Gallery's Indigenous Art Partner and Major Partner Qantas. The National Gallery of Australia also acknowledges funding support from and the National Collecting Institutions Touring and Outreach Program, an Australian Government program aiming to improve access to the national collections for all Australians and Visions of Australia, an Australian Government Program supporting touring exhibitions by providing funding assistance for the development and touring of cultural material across Australia. The catalogue has been supported by the Queensland Government through the Indigenous Arts Marketing and Export Agency (QIAMEA), Arts Queensland that promotes Queensland Indigenous arts through marketing and export activity.
Touring Dates and Venues
Samstag Museum of Art, SA | 3 May – 7 July 2013
Western Plains Cultural Centre, NSW | 3 August – 6 October 2013
Cairns Art Gallery, QLD | 26 October – 15 December 2013
Archived site
The original website for this exhibition was published in 2012 and has been archived for research purposes.