Vincent Namatjira
Australia in colour
Major Exhibition
2 Mar – 21 Jul 2024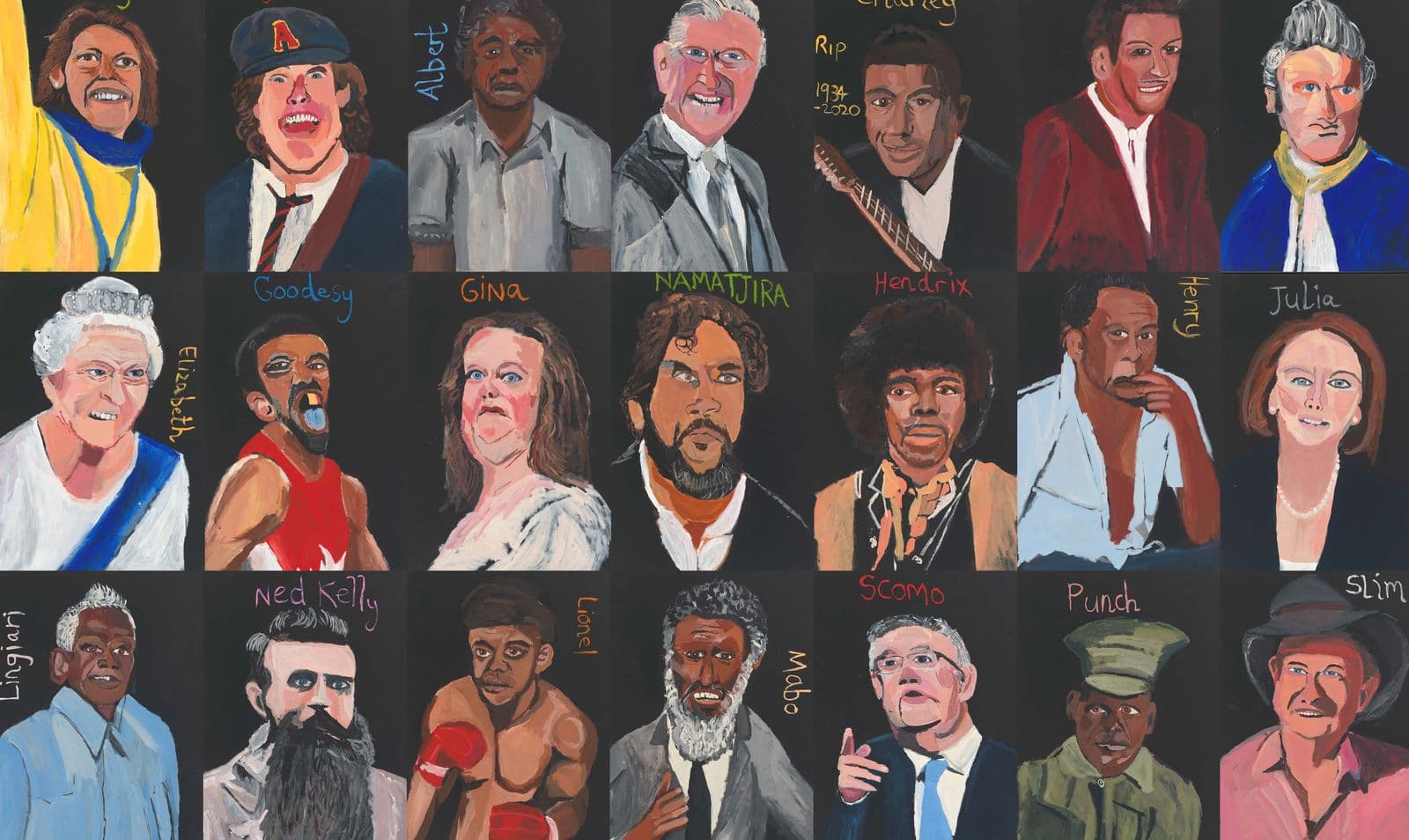 'I believe in the power of art, the power of the paintbrush. I know that art can change lives — it changed mine — and I hope that art can change the world too.'
About
---
The first survey exhibition of acclaimed Western Aranda artist Vincent Namatjira, Vincent Namatjira: Australia in colour, charts the artist's career, revealing the power of his painting and the potency of his words.
Renowned for producing paintings laden with dry wit, Namatjira has established himself in the past decade as a celebrated portraitist and a satirical chronicler of Australian identity. His paintings offer a wry look at the politics of history, power and leadership from a contemporary Aboriginal perspective.
Showcasing Namatjira's burgeoning artistic practice, this major exhibition brings together paintings, works on paper and moving image from public and private collections nationwide. The exhibition will also feature a selection of watercolours from the national collection by the artist's great-grandfather and critically acclaimed Western Arranda artist, Albert Namatjira only at display at the National Gallery.
Vincent Namatjira: Australia in colour is a Tarnanthi touring exhibition presented by the Art Gallery of South Australia in partnership with the National Gallery of Australia. Supported by Tarnanthi Principal Partner BHP and the Government of South Australia.
Artist
A painter from Indulkana in South Australia, Vincent Namatjira has established himself as a subversive and witty portraitist. Since 2013, he has been painting portraits of important figures, both personally familiar and famously political. Bold, painterly and conceptually rich, Namatjira's work has gained significant recognition in Australia and abroad. He was the winner of the 2019 Ramsay Art Prize, the first Indigenous artist to win the Archibald Prize in 2020 and in the same year was recipient of the Medal of the Order of Australia (OAM) in honour of his contribution to Indigenous visual arts.
Artist biography courtesy of Iwantja Arts.