Indigenous Arts Leadership Program
Supported by Wesfarmers Arts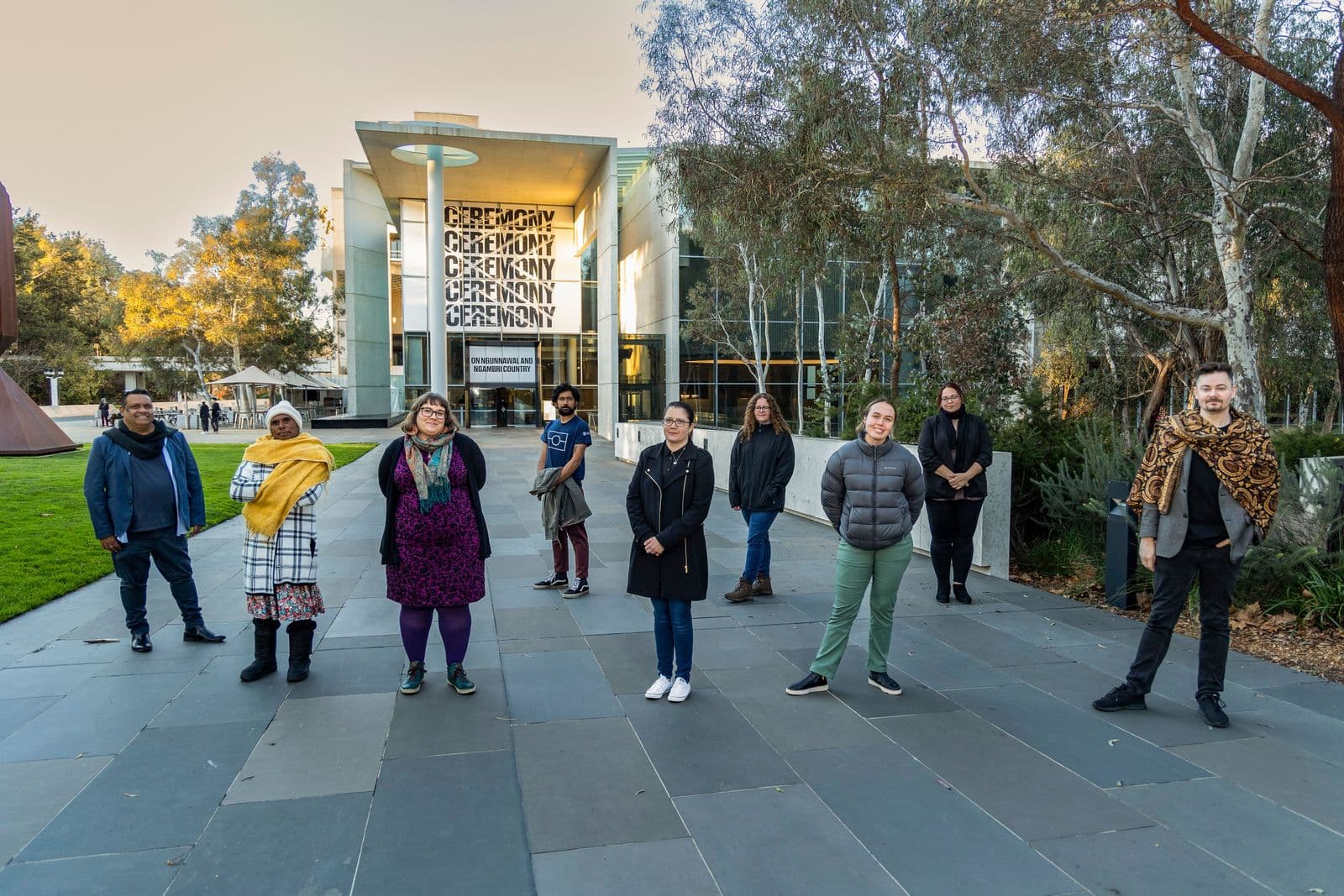 About
The Indigenous Arts Leadership Program is a professional and cultural development opportunity. It brings together a mixed cohort of national First Nations arts workers who are ready to reflect on their skills, capabilities and what leadership means to them individually.
The Program supports First Nations arts workers to deepen their understanding of the creative sectors and build their network of support. This unique opportunity aims to nurture individuals as their careers progress.
The Program is designed and led by the Wesfarmers Indigenous Arts Leadership Program Coordinator and guided by the Elder-in-Residence, responding to the needs of the cohort.
The Program is run by the National Gallery of Australia and is supported by Wesfarmers Arts as part of their commitment to First Nations leadership in the arts.
Residential One – Wagga Wagga, Wiradjuri Country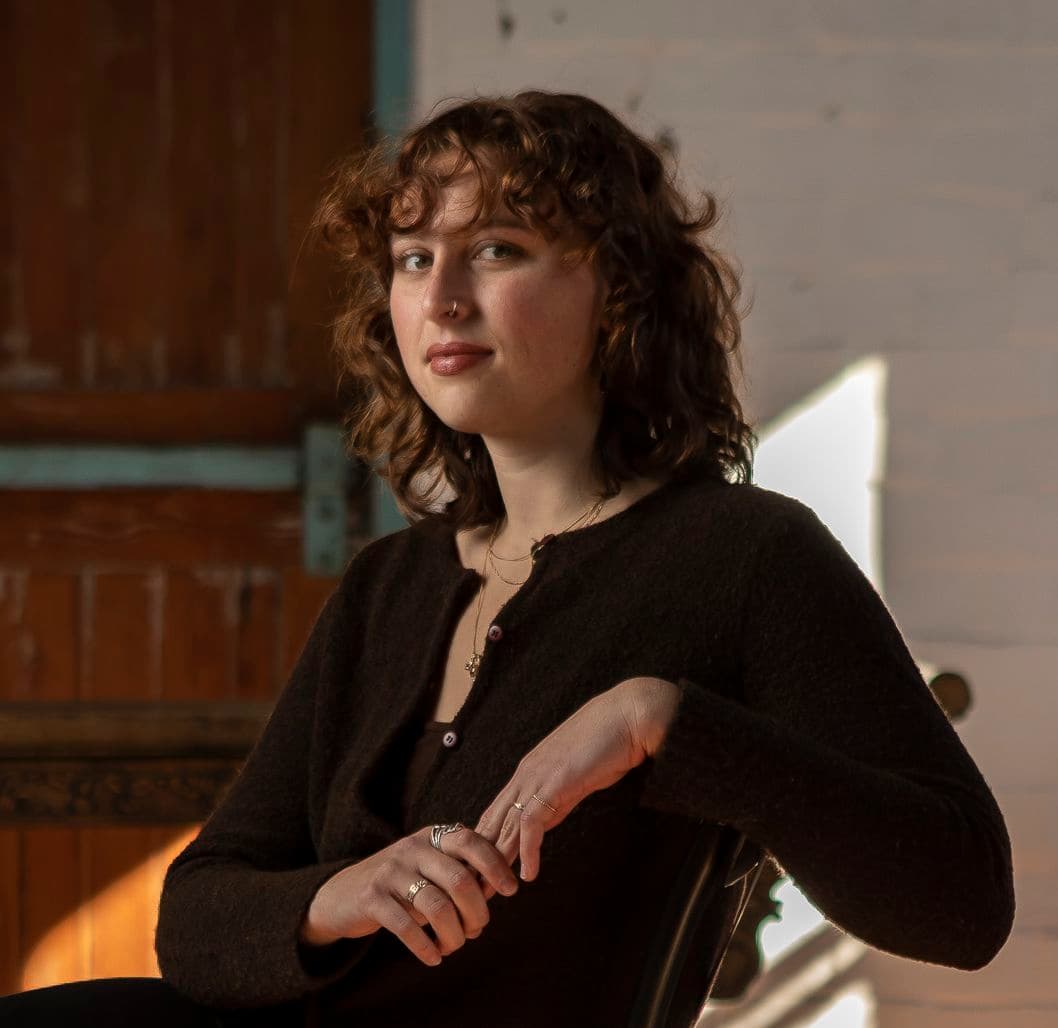 'There's something so deeply valuable and nourishing about being in a community. I think as Indigenous people, there's few things more valuable than hearing stories from our old people and there's something very grounding about starting the Program in a way that allows us all to become comfortable … the Wiradjuri Elders on Country have done such an exceptional job at holding that space for us.'
Opening and closing with a ceremony and dinner with Wiradjuri Elders and community members, Residential One included a Cultural Smoking Ceremony at the Murrumbidgee River, Program Alumni and artist presentations and institutional skills development in the regional context at the National Art Glass Gallery and the Wagga Wagga Art Gallery with Linda Elliot, and a presentation from NSW National Parks and Wildlife's Aboriginal Discovery Ranger Shane Herrington
Wiradjuri Elder Uncle James Ingram led a Cultural on Country Learning Tour, and participants learnt Wiradjuri songs with Aunty Elaine P Lomas, wove with Aunty Lorraine Tye and Aunty Joyce Hampton and spent time with Aunty Isabel Reid, Australian of the Year's NSW Senior of the Year 2021 and Aunty Cheryl Penrith and other community members.
Yindyamarra
Wiradjuri Elders and community shared Yindyamarra philosophy with participants at the Opening Ceremony. Particpants were asked conduct themselves with Yindyamarra and hold the Yindyamarra Message Stick throughout the duration of their time in Wagga Wagga.​
Yindyamarra means:​
To Do Slowly​
To Be Polite​
To Be Gentle​
To Honour​
To Respect
The Yindyamarra Message Stick was returned to the Wiradjuri at the end of Residential One through a ceremony the participants had developed themselves. ​
At the Closing Ceremony and dinner, the Wiradjuri Elders and community gifted all participants their own individual Message Stick and encouraged the National Gallery to come Wiradjuri (Wagga Wagga).
'I would like to congratulate and say thank you for the respect – Yindyamarra shown to the Elders here in Wagga Wagga and for the foresight to bring the Leadership Program artists and creatives out on Country for Residential One. Thank you for coming, for bringing hope for the future, for the creativity and opening our eyes to what is possible. ​I loved the reciprocity and the possibilities this exchange has brought and walking forward in an uncertain world and time in history'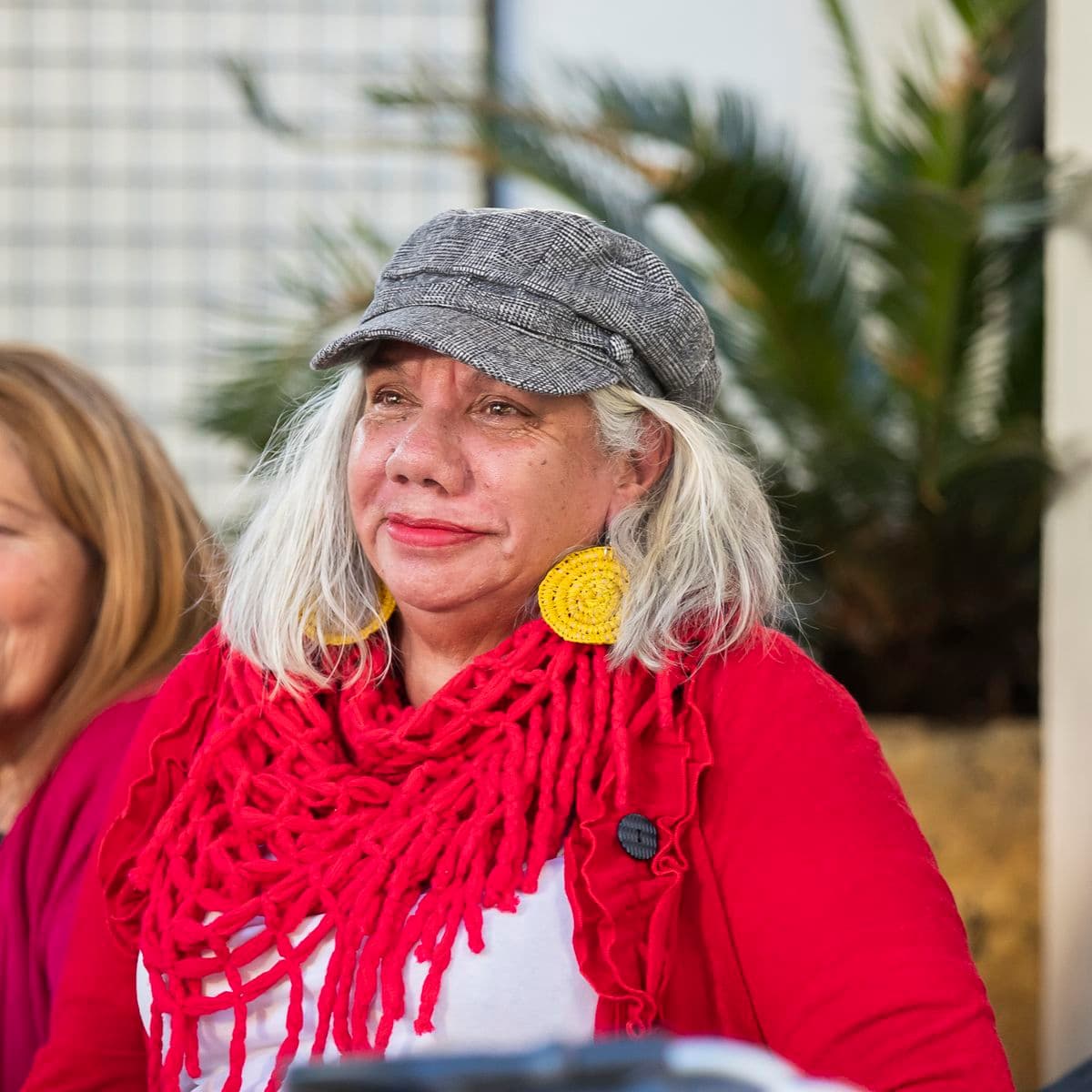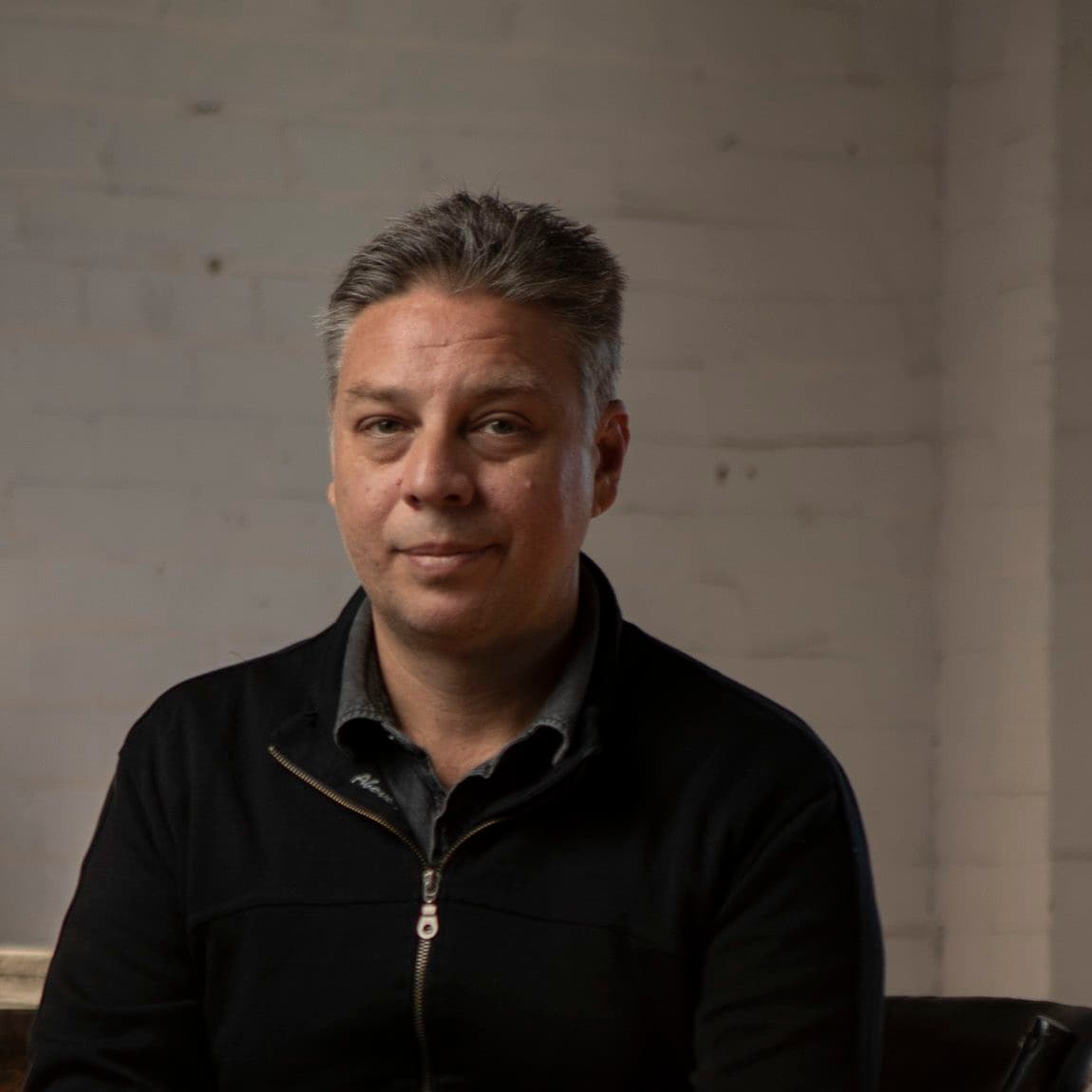 'I think there's always an importance of two-way learning and why being on Country is so different learning towards being in the museum space of learning, or the galleries space of learning. ​

When you're actually out on Country, you see those people who slipped through the cracks, the local community members who need that direction in their life, that maybe the arts can guide them through alternate pathways.​

And for us as arts workers to be seeing just how diverse the local community is in places like Wagga Wagga. And you really need your eyes opened sometimes because you forget that living in the cities, that there's a real powerful need for arts projects out on Country, where we can in some ways, connect better with the community members that we work with and give them the tools that they need to inspire the next generations of future arts leaders to come through.​

That's definitely something that I've learned just in the few days that we've been here and something that I really want to take back to my workplace in that sense, is outreach isn't just going out and asking for information that we put on a wall label back in the museum. Outreach is actually building those personal relationships and networks and sharing out on Country. How we build those networks ourselves and understanding the importance of that because it's only through working together outside in a safe-space where we've worked with community members who have invited us to be here, that we truly get that sense of what it means to connect the arts with the broader story of modern Australia as we move forward.'
Residential Two – Kamberri/Canberra, Ngunnawal/Ngambri Country
Residential Two was delivered at the National Gallery using a hybrid online/onsite model – with the lockdown of the Greater Sydney area, Sydney-based participants attended the Program online. Aunty Mary Atkinson joined the participants again as Elder-in-Residence, providing cultural guidance and advice and maintaining the link to the Wiradjuri community; while also being a representative of the Ngunnawal.​ Participants also connected with local Ngambri/Ngunnawal Custodian Uncle Paul House for local on Country learning and protocol and insights into his tree scarring project for the Ceremony exhibition, and the group were invited to attend Bangarra Dance Theatre's SandSong: Stories from the Great Sandy Desert. 
National Gallery Director Nick Mitzevich provided and National Gallery Council member Dr Terri Janke met with the group, who also took part in Decolonisation and Racial Literacy Workshops with Genevieve Grieves and Lillian Brown and heard a presentation from Conceptual Producer of The Aboriginal Memorial installation Uncle Djon Mundine OAM and Bruce Johnson McLean, Assistant Director, Indigenous Engagement about the upcoming plans for the work. National Gallery staff held sessions with participants on marketing and social media, sponsorship and partnership, conservation, and digital and learning practise in a gallery environment, as well as curatorial tours of the Aboriginal & Torres Strait Islander collection and a tour of the Research Library & Archives.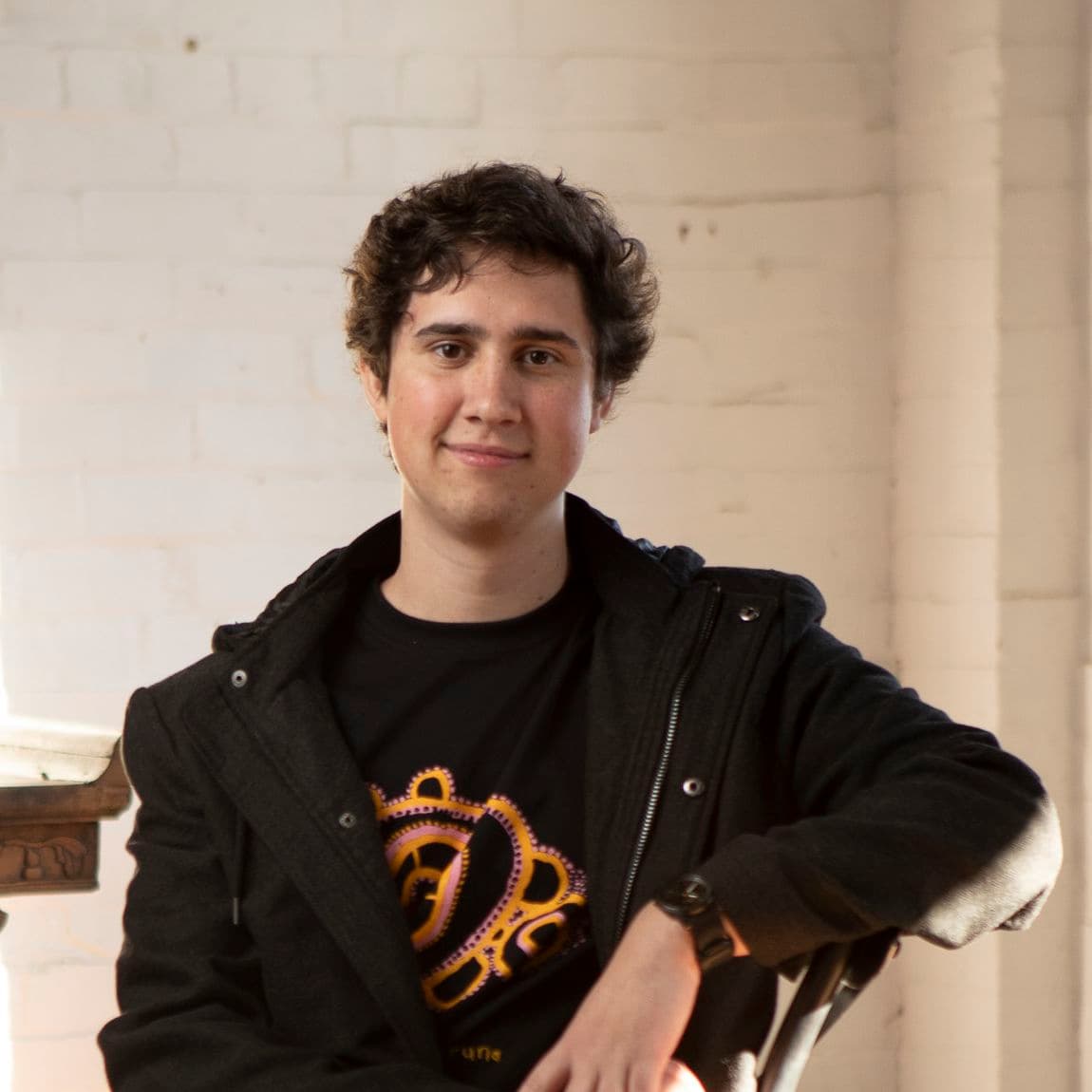 'When you're on Country, you get a sense of having a personal, cultural and spiritual empowerment and learn about how to be a leader in that sense of life. ​

Being at the Gallery, you get to have a sense of what it takes of leadership in the workplace and these institutions where most of us work.​

I think there's a good balance of personal, cultural and spiritual compared to professional development in how you lead.'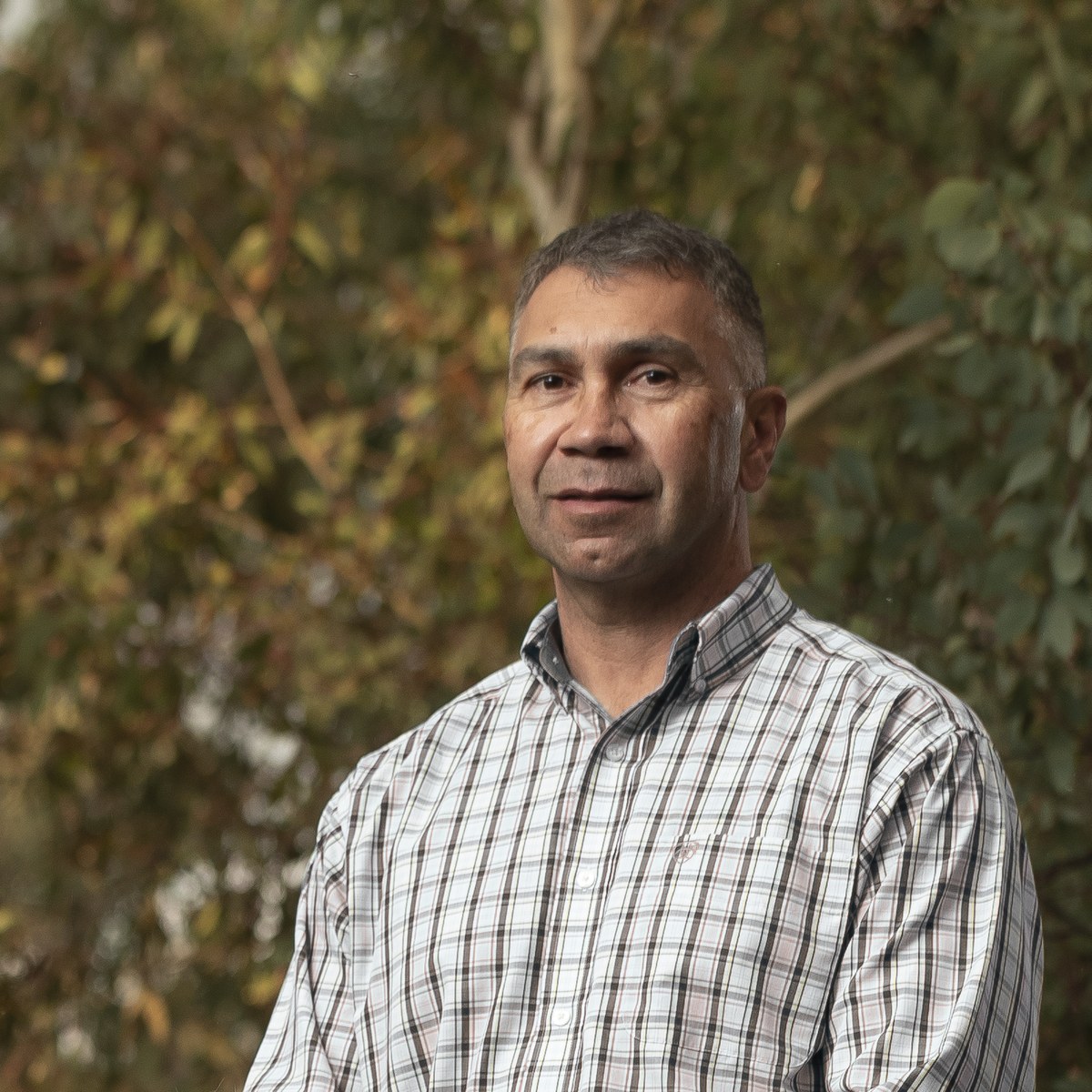 'The Program was focused on the importance of sharing and solidarity. Participants showed unity and respect. Residential Two continued focusing on Yindyamarra which underpinned the Program. The highlight was being out on Country, developing relationships with people. Our culture is based on relationships with people, plants, Country and each other. We were fed, we were worked, we learnt and we still had time to reflect.'
Graduation Ceremony
Residential Two concluded with a Graduation Ceremony, a hybrid online and on site event with 35 guests in Gandel Hall at the National Gallery, and Sydney-based participants and mentors joining the celebration online. Uncle Paul House performed a Welcome to Country and Smoking Ceremony in the Australian Gardens at the Gallery, and the evening included a Keynote Address from Elder-in-Residence Aunty Mary Atkinson, with speeches from National Gallery Director Nick Mitzevich, Program Coordinator, Ian RT Colless, and Assistant Director, Indigenous Engagement Bruce Johnson McLean.
Elder-in-Residence
In 2021 the Program introduced the Elder-in-Residence, Aunty Mary Atkinson/Charles. The Elder-in-Residence provides Indigenous Arts Leadership participants with cultural guidance and cultural safety throughout the Program.​
Alumni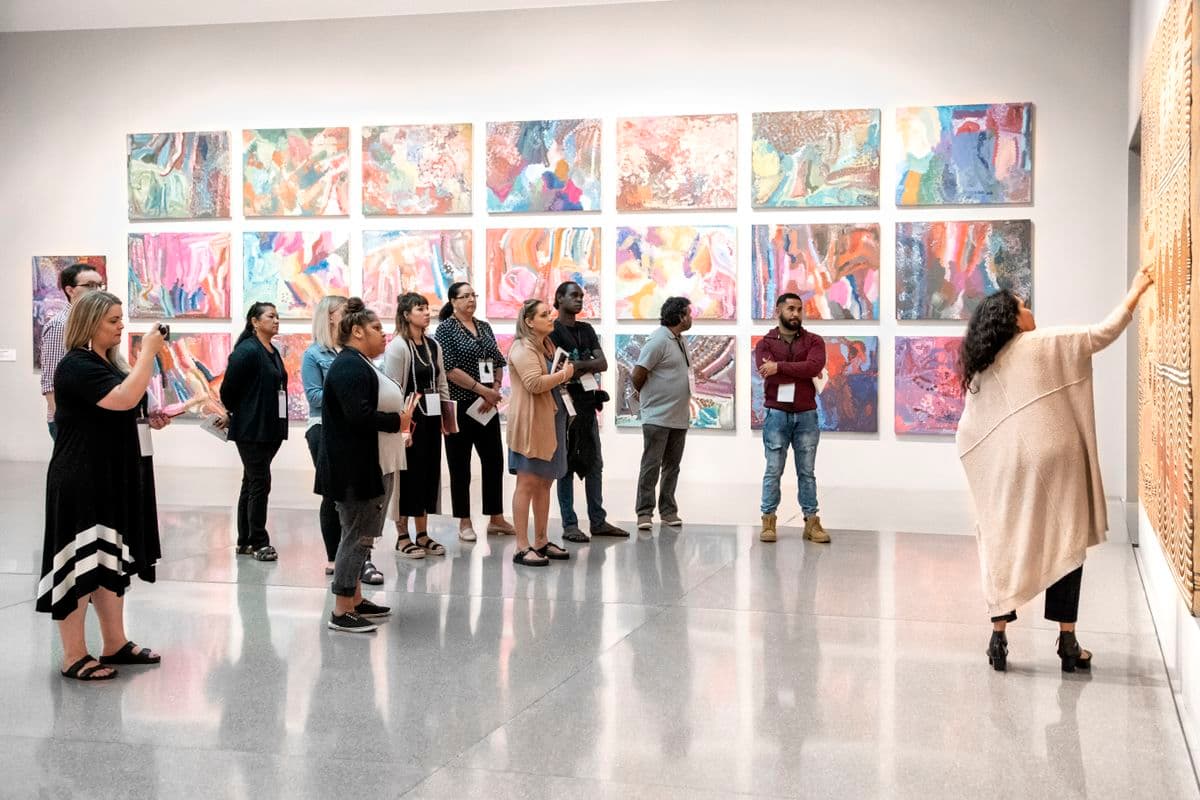 Over 100 First Nations arts professionals have taken part in the Leadership & Fellowship Program since it began in 2010.
Our Team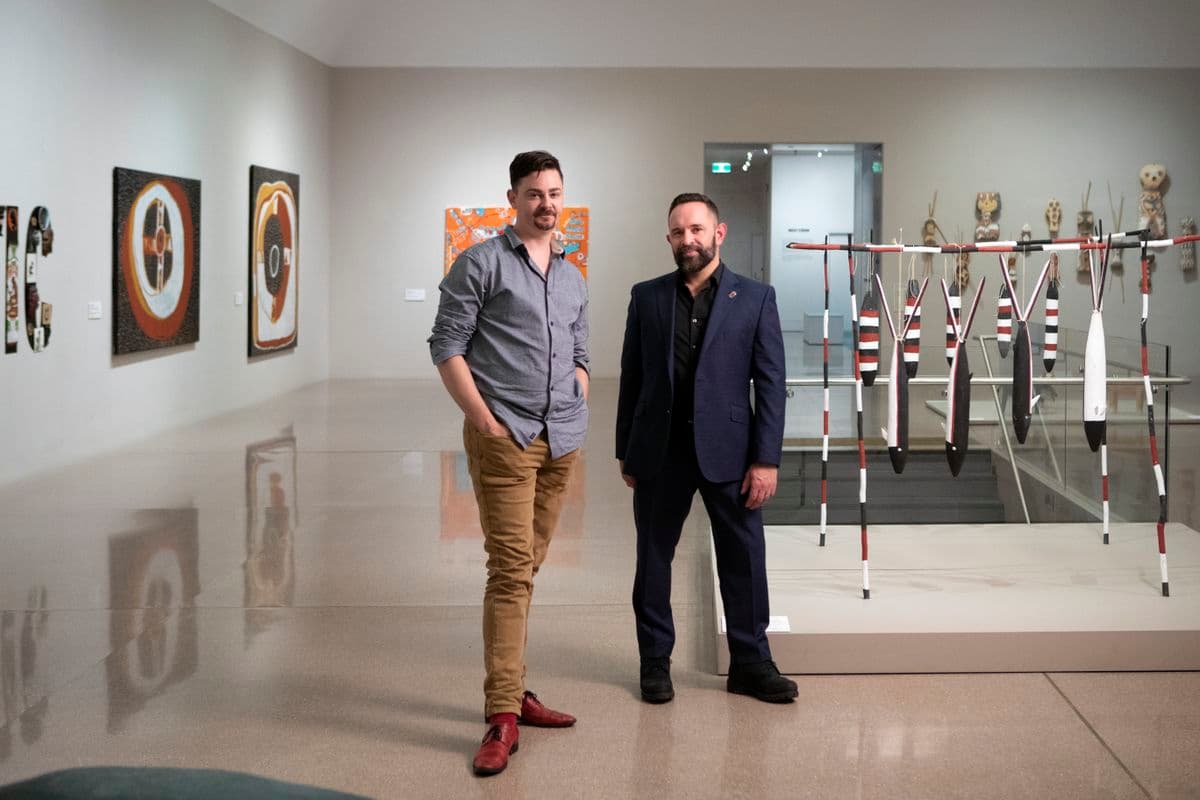 First Nations staff at the National Gallery are involved through the Program.
National Consultation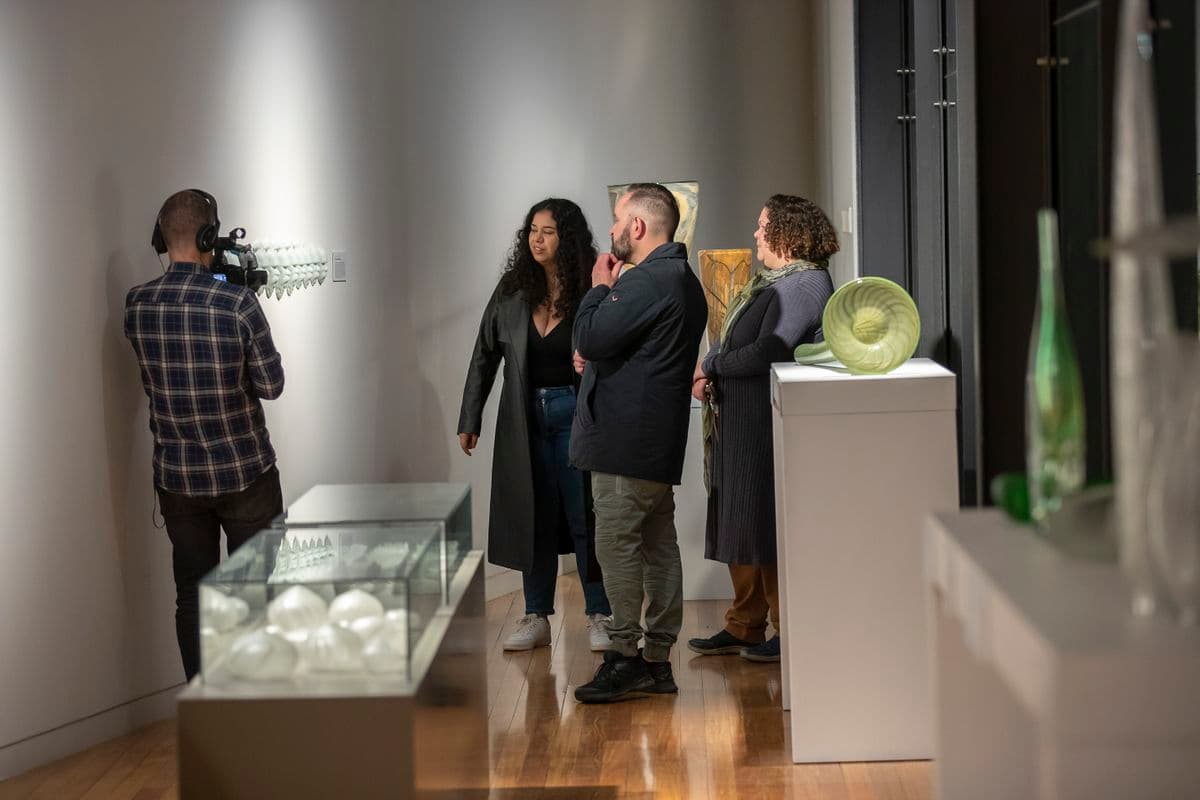 The Gallery is embarking on a National Consultation to help guide the development of the Indigenous Arts Leadership and Fellowship Program.