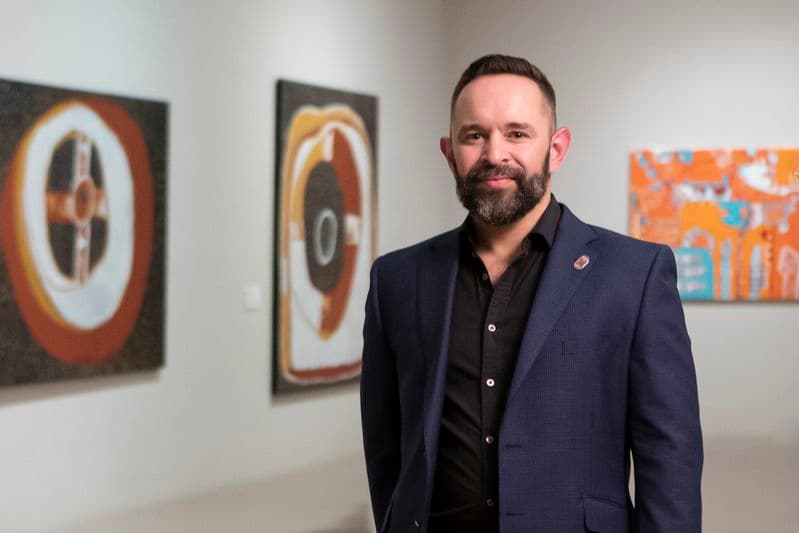 Bruce Johnson McLean
Barbara Jean Humphreys Assistant Director
Indigenous Engagement
Wierdi | Birri-Gubba peoples

Bruce Johnson McLean is a member of the Wierdi people of the Birri Gubba Nation of Wribpid (central Queensland). He is currently the Barbara Jean Humphreys Assistant Director, Indigenous Engagement at the National Gallery of Australia. Bruce was formerly Curator of Indigenous Australian Art at QAGOMA.
While active in his role at QAGOMA, Bruce curated exhibitions including 'Mavis Ngallametta: Show Me The Way to Go Home', 2020, 'I, Object', 2019–20, 'Tony Albert: Visible', 2018, 'Mirdidingkingathi Juwarnda Sally Gabori: Dulka Warngiid – Land Of All', 2016, 'My Country, I Still Call Australia Home: Contemporary Art from Black Australia' 2013, 'Joe Rootsey: Queensland Aboriginal Painter 1918–63', 2010, 'Nurreegoo: The art and life of Ron Hurley 1946–2002', 2009 and the 'Xstrata Coal Emerging Indigenous Art Award' 2007 and 2008.
He has also been part of the curatorial team for the Asia Pacific Triennial of Contemporary Art (APT), 2018–19 'GOMA Q: Contemporary Queensland Art' 2015, 'Land, Sea and Sky: Contemporary Art of the Torres Strait Islands' 2011, 'Story Place: Indigenous Art of Cape York and the Rainforest', 2003 and the Contemporary Australia series. In 2002 Bruce was awarded the NAIDOC National Aboriginal Youth of the Year and he is a songman, dancer and yidaki (didgeridoo) player.
Ian RT Colless
Indigenous Engagement
Wesfarmers Indigenous Arts Leadership Coordinator
Dharabuladh (Therabluat) clan of the Gundungurra people
Ian is a member of the Dharabuladh (Therabluat) clan of the Gundungurra people, and a mixture of Irish heritage. He is the grandson of the late Aunty Dawn Colless who was awarded the Australian Centenary Medal (a Federal award to honour people who have made a contribution to Australian society or government), and chosen to be a torchbearer for the 2000 XXVII Olympiad in the Blue Mountains.
Ian is a graduate of Newtown High School of the Performing Arts (NHSPA) and holds a Bachelor of Fine Arts from Queensland University of Technology's, (QUT) Creative Industries, a Bachelor of Arts (1st Class Honours) from Edith Cowan University's Western Australian Academy of the Performing Arts (WAAPA), and a Masters of Arts (1st Class Masters) from New York University's (NYU) Steinhardt School of Culture Education & Human Development. At NYU he completed an Independent Study and designed a curriculum, through full-time study, coursework and participation with the American Ballet Theatre (America's National Ballet Company) and observation of The Jacqueline Kennedy Onassis School (NYC). He is a recent graduate of Harvard Business School's Executive Education's Strategic Agility Program.
He has been a Choreographer in Residence at NAISDA Dance College (Australia) and an Artist in Residence at Performing Arts Forum (PAF) (France) and the Banff Centre for Arts & Creativity (Canada).
Ian has taught at NYU, QUT, WAAPA, Aboriginal Centre of Performing Arts (ACPA), The University of Sydney, University of Technology Sydney (UTS), Sydney Dance Company Pre-Professional Year, and NAISDA Dance College. His formal education and professional experiences around the globe have seen expertise to design, lead, manage and deliver programs, workshops, resources, syllabus and curriculum to a variety of populations and mixed demographics internationally.
He is Artistic Director, Producer & Chief Choreographer of Untitled|Collective, since founded in Brisbane with co-founder Madeleine Johns, 2008. Under Ian's direction, the Untitled|Collective has been commissioned to create works and/or programs at: The United Nations Permanent Forum on Indigenous Issues (NYC), The Alvin Ailey American Citigroup Theatre (NYC), La MaMa Moves Dance Festival (Broadway, NYC), The Queens Fringe Festival (NYC), Summer Stage Central Park (NYC), The Australian Consulate (NYC), National Dance Week (NYC), The Australian Embassy Washington (DC), New York University (NYC), The RUBABOO Arts Festival hosted in collaboration with Alberta Aboriginal Arts (Canada), The Art Gallery of NSW, Museum of Applied Arts and Sciences; Powerhouse (NSW), The Official Opening of the Blue Mountains Cultural Centre (NSW), NAIDOC Week (NSW), The Brisbane Festival's 'Indigenous Closing Ceremony' (QLD), Link Dance Company (WA) & NAISDA Dance College (NSW).
At Arts NSW (formally known as Create NSW) Ian was involved in implementing stage two of the NSW Aboriginal Arts & Cultural Strategy (2015–2018) into the sector. He was the Director and Facilitator of the Custodianship Program, involved in designing this cultural leadership program for the Australia Council for the Arts, and led the development of the Council's First Nations Digital Culture & Arts Strategy to be implemented in the coming months.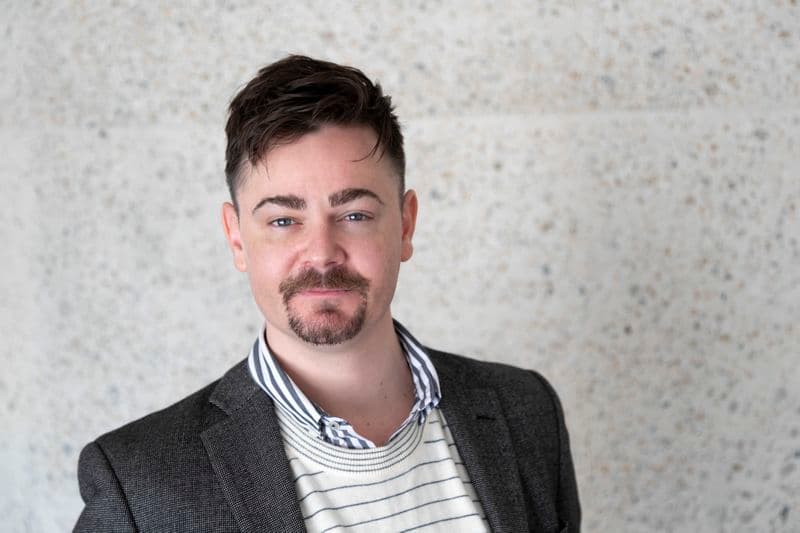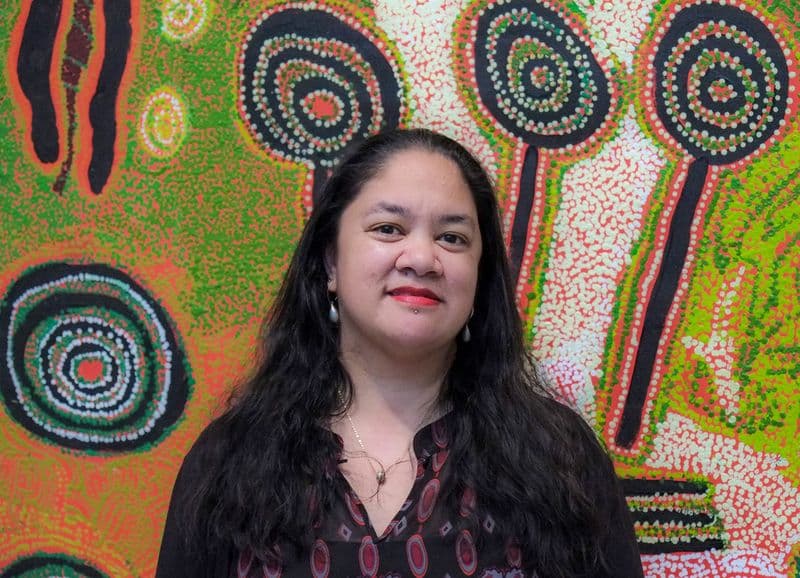 Tina Baum
Curator
Aboriginal and Torres Strait Islander Art
Gulumirrgin (Larrakia)/Wardaman/Karajarri peoples
Tina Baum is from the Gulumirrgin (Larrakia)/Wardaman/Karajarri peoples of the Northern Territory and Western Australia with Japanese, Chinese, Filipino, Scottish, and German heritage. She has over 30 years' experience working in Museums and Galleries throughout Australia and is the Curator of Aboriginal and Torres Strait Islander Art at the National Gallery of Australia. Tina curated the Defying Empire: 3rd National Indigenous Art Triennial, 2017, the Ever Present: First Peoples Art of Australia, 2021-23 national and international major exhibitions and Emerging Elders, 2009 exhibition.
She is a recipient of the Australia Council for the Arts 2022–23 International Curators Program Asia Pacific Triennial x TarraWarra Biennial, the 2021–22 Art Monthly Australasia, Indigenous Voices Program (writing mentor), the Australia Council for the Arts, Arts Leaders Program, 2020–22, the Australian Institute of Management Rebecca Gregory Indigenous Scholarship in 2011, and the inaugural British Council Accelerate Programme to the UK, 2009. She is a mentor to alumni, presenter and organiser of the National Gallery and Wesfarmers Arts Indigenous Arts Leadership and Fellowship Programs since 2010.
Tina has a passion for learning and sharing First Peoples cultural knowledge and representation through the arts, culture, histories and Indigenising/de-colonising voices, perspectives and truth telling. Tina has a focussed passion to Indigenise best practice methodologies through appropriate cultural-care, identification, documentation, and Community engagement/co-management of Indigenous collections by reasserting traditional language, cultural authority and agency within Museum and Galleries throughout Australia and internationally.
Kelli Cole
Curator, Special projects
Aboriginal and Torres Strait Islander Art
Warumungu/Luritja peoples
Kelli Cole is a Warumunga and Luritja woman from central Australia and curator of Special Projects for the Aboriginal and Torres Strait Islander Art Department at the National Gallery of Australia, Canberra. She has worked on major projects at the Gallery since 2007, including the National Indigenous Art Triennial in 2007 and 2012, 2018, 2021 and assisted in the development of the Aboriginal and Torres Strait Islander galleries in 2010.
She has written on various aspects of Indigenous art for Gallery publications, including the magazine Artonview, and for the 2014 special Indigenous issue of Artlink, and the 2020 September edition of the Australian Vogue magazine, which showcased artist Betty Muffler an Aṉangu Pitjantjatjara Yankunytjatjara (APY) Lands in South Australia.  Kelli has curated several exhibitions including Alive and Spirited 2015. She was employed as a consultant curator at the National Museum of Australia and curated Unsettled: Stories within an exhibition showcasing five leading First Nations artists, responding to the National Museum of Australia's major exhibition, Encounter 2016. Kelli co- curated Resolution: new Indigenous photo media travelling exhibition and Body Language exhibition 2019. 
In 2020 Kelli worked with Tjanpi Desert Weavers and commissioned the major installation Kungkarangkalpa (Seven Sisters) 2020 and curated the Seven Sisters exhibition currently on display in the KNOWMYNAM exhibition. She is presently working on the 4th National Indigenous Art Triennial: Ceremony with Hetti Perkins which open at the National Gallery of Australia in November 2021.