Wesfarmers Arts
Corporate Partnership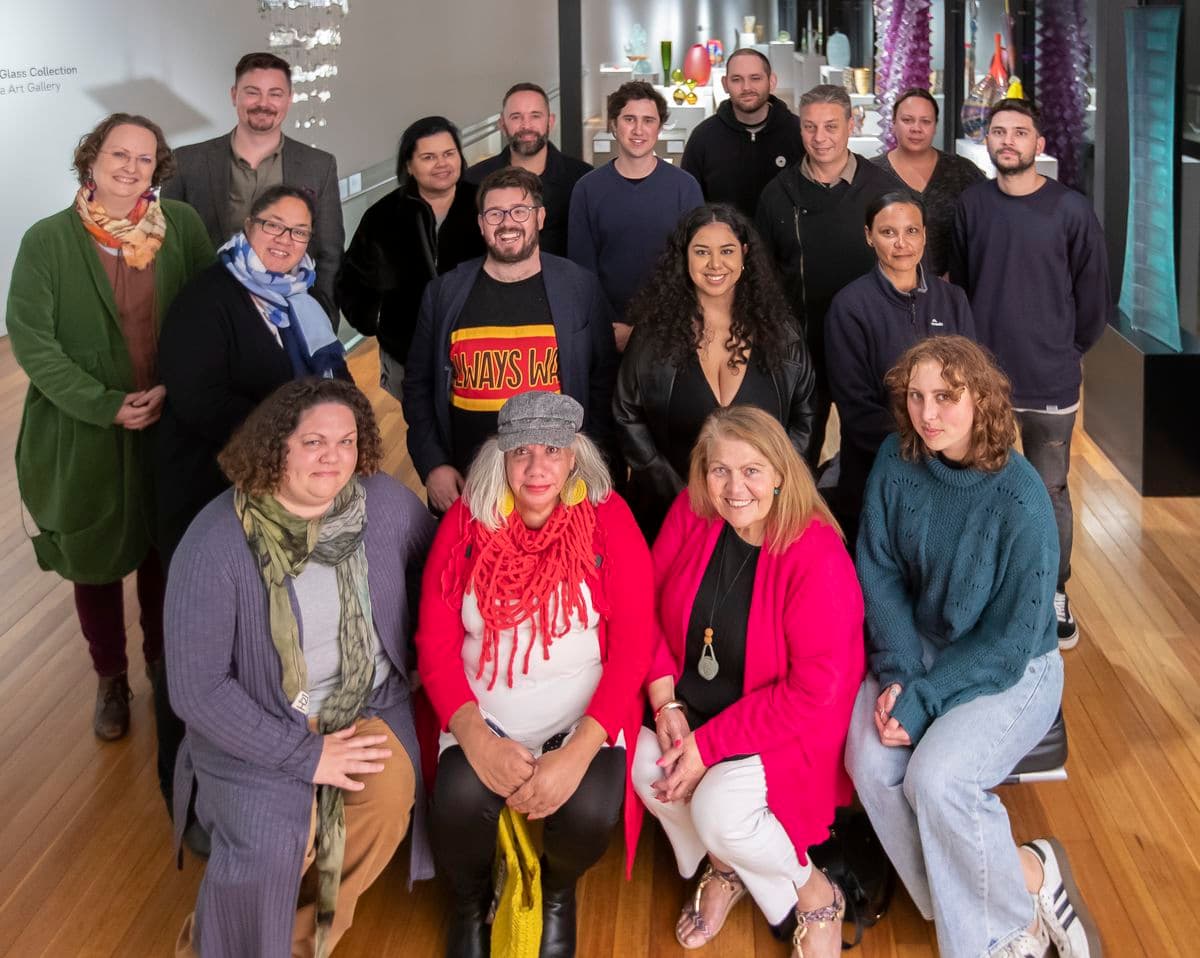 'Wesfarmers is very pleased to be deepening its long-term commitment with the National Gallery so we can continue to promote and celebrate the culture of our First Peoples.'
For over a decade the National Gallery's Indigenous Arts Partner—Wesfarmers Arts—has taken a leadership position by supporting the National Gallery to celebrate and share Australia's First People's culture.
Through this partnership, the National Gallery and Wesfarmers Arts actively promote Aboriginal and Torres Strait Islander art and educate and inspire audiences through Indigenous artistic programming, including the National Gallery's National Indigenous Art Triennial. 
Since 2009, the partnership has produced the annual Indigenous Arts Leadership and Fellowship Program. This immersive program enables Indigenous art practitioners to deepen their understanding and experience of the museum and gallery sector, provides professional development, access and insights from national and international leaders, and builds an ongoing network of support to nurture individuals as their careers progress. Over 100 Indigenous arts professionals have graduated from the program.
On Tour
Drawn from the national collection and the Wesfarmers Collection of Australian Art, Ever Present: First People's Art of Australia will premiere at the Art Gallery of Western Australia before touring internationally to the National Gallery Singapore. The exhibition surveys historical and contemporary works by Aboriginal and Torres Strait Islander artists from across Australia.
On Demand
This Place: Artists Series aired on ABC in 2020. Commissioned by the ABC, this short documentary series features six Aboriginal and Torres Strait Islander artists from the national collection, looking at their connection to Country and how it inspires their art and identity as they take us to the places across Australia where their art making began. With thanks to Wesfarmers Arts.