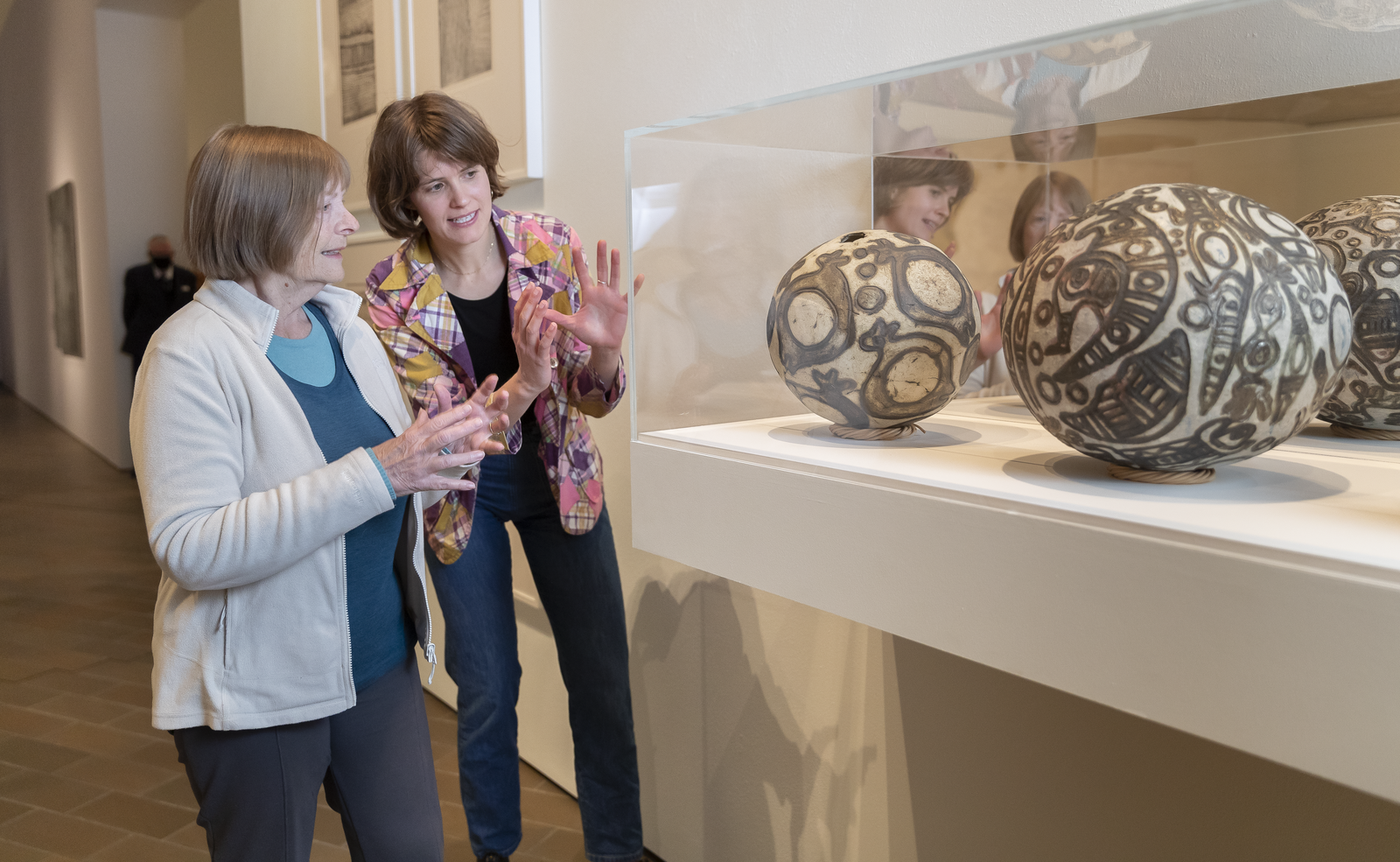 The National Gallery's dedicated Voluntary Guides deliver discussion-based tours of the national art collection and temporary exhibitions every day of the year (except Christmas Day). Guides also deliver a range of interactive curriculum-linked tours for pre-booked primary school groups, engaging and inspiring the next generation of artists and art lovers.
The Gallery recruits and trains new Voluntary Guides via application process and successful candidates complete a 16-week training program delivered by Gallery staff and supported by experienced Voluntary Guides.
The program requires a commitment of two days per week from February – June (with a week-long Easter break). The training program includes regular in-person hours on Mondays 10am – 2.45pm (with lunch break) as well as mentor meetings, attending and participating in tours and completion of set tasks and personal study.
Voluntary Guides who complete their induction training are expected to continue a commitment of 1–2 days per week (including preparation and tour delivery, training and personal study) for a period of two years (24 months).
Voluntary Guides receive ongoing support and training with fortnightly lectures, workshops for new exhibitions, monthly general meetings, access to the Gallery's Research Library and Archives, and opportunities to participate in study groups and attend social events at the Gallery.
Active Voluntary Guides also receive free Gallery membership as well as complimentary tickets to Gallery special exhibitions.
Applications
Applications are now closed to become a Voluntary Guide in 2022.
What more information?
Contact us via email at guides@nga.gov.au or call +61 2 6240 6588.