Barbara Cleveland
FRANCES BARRETT, KATE BLACKMORE, KELLY DOLEY, DIANA SMITH
Established 2007 (Gadigal land/Sydney)
---
Artworks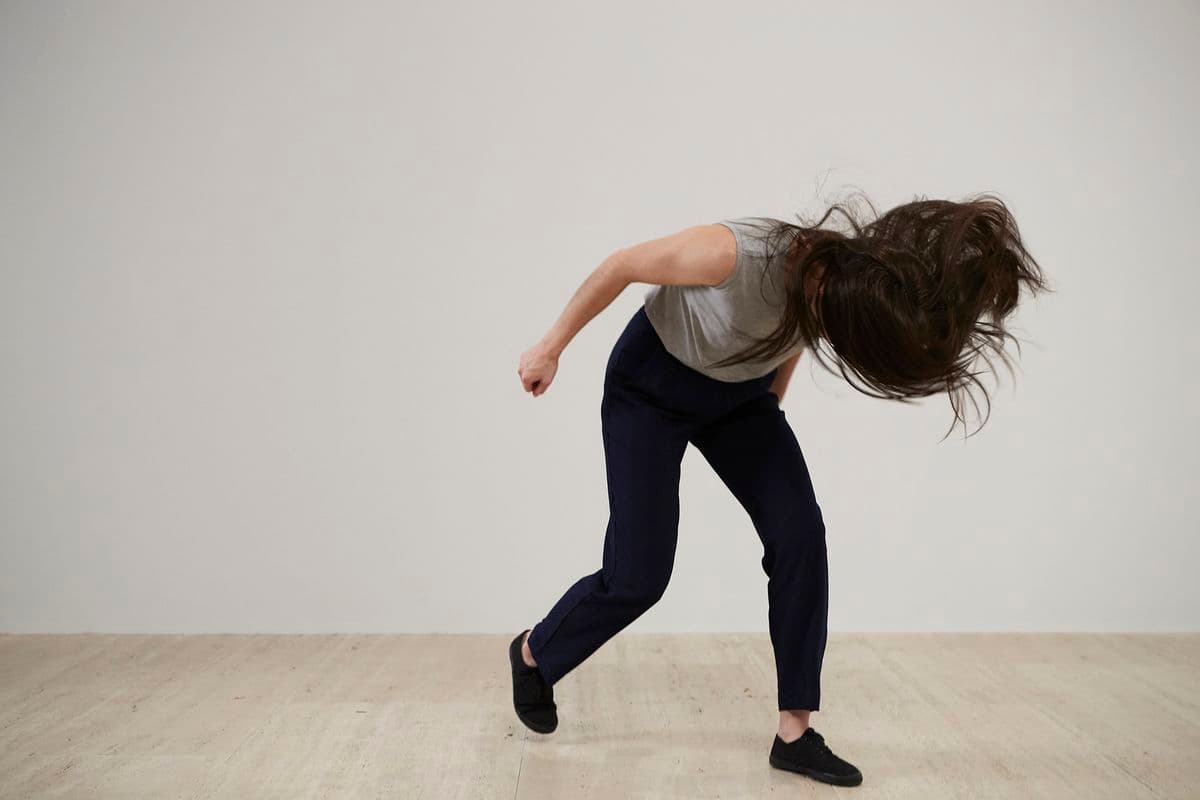 ---
Barbara Cleveland by Bree Richards
Excerpted from the Know My Name publication (2020).
Barbara Cleveland is a collective directed by Diana Baker Smith, Frances Barrett, Kate Blackmore and Kelly Doley. Their projects—spanning performance, installation and video—often address questions of history and memory, and in recent years the life and work of their namesake, mythic artist Barbara Cleveland, has loomed large. Drawing on the lineages of the visual and performing arts, and informed by feminist and queer methodologies, they describe their practice as 'embodied action, as fiction, as a mode of collaboration'.(1)
This is Barbara Cleveland 2013 is a case in point. Part of an ongoing project, the film constructs a portrait of a forgotten figure in Australian art history, who worked prolifically before her mysterious disappearance. Reflecting an alternative view of perpetuity, and a longstanding interest in the 'legacies of ephemeral art', the work creates a would‑be record with the speculative traces that remain..(2) Grainy shots of Cleveland's body art performances reappear through acts of reinvention, interspersed with documentary accounts of what the group's research has uncovered. They contend that the artist had a formative position in Sydney's burgeoning performance scene in the 1970s, and her experimental practice embodied the energy and politics of the feminist art movement at that time.
Even if nowhere made explicit, the punchline to This is Barbara Cleveland is that the artist never existed. Though she could have. Mike Parr gave a talk in 2014 recounting his own memories—they were both born in 1945—and the works he supposedly witnessed, involving artistic alter egos, Broadway tunes, tapeworms and even a white plaster dildo.(3) Parr's account added another voice to the scant historical record swirling around Cleveland, connecting (and confusing) a few more dots in her sketchy biography.
The sections of footage featuring Cleveland herself rely on tropes we now associate with straight performance documentation of the 1970s for success, with the camera acting as, what art historian Anne Marsh has termed, a 'dumb witness'.(4) The blurry black‑and‑white images, with their low‑fi snapshot quality, appear strikingly immediate precisely because they are poorly framed and overexposed—deliberately so—and they seem somehow more real because of this. It is this artful dodginess that lends them an aura of authenticity.
This is Barbara Cleveland is a performance about performance, a work made exclusively for the camera that encapsulates time, and yet does something else with it. By mucking around with the archival process to construct a history of the might‑have‑been, the collective seeks to complicate the document and its relationship to the live event—as something always other than a straightforward record of the real.
Somehow containing past, present and afternow all at once, the Barbara Cleveland project reveals the complicities that exist between instance and iteration: there is no 'original' event we can refer back to.5 Showing instead that 'memory like history, is a creative act'.(6)
(1) Barbara Cleveland, 'This is Barbara Cleveland', at barbaracleveland.com.au/#/this-is-barbaracleveland/, accessed 10 November 2019.
(2) As above.
(3) Mike Parr, lecture presented at Queensland Art Gallery | Gallery of Modern Art, Brisbane, 10 May 2014.
(4) Anne Marsh, 'Performance art and its documentation: A photo/video essay', in About Performance, no 8, 2008, p 22.
(5) Amelia Jones, 'The now and the has been: Paradoxes of live art in history', in Amelia Jones and Adrian Heathfield (eds), Perform repeat record, Intellect, Bristol, 2012, p 18.
(6) Robert Blackson, 'Once more … with feeling: Re-enactment in contemporary culture', Art Journal, Spring 2007, vol 66, no 1, p 31.
Citation: Cite this excerpt as: Richards, Bree. "Barbara Cleveland" in N Bullock, K Cole, D Hart & E Pitt (eds), Know My Name, National Gallery of Australia, Canberra, 2020, pp 78–79.
BREE RICHARDS is a curator and writer.