Jo Lloyd
Born 1975 (Narrm/Melbourne)
---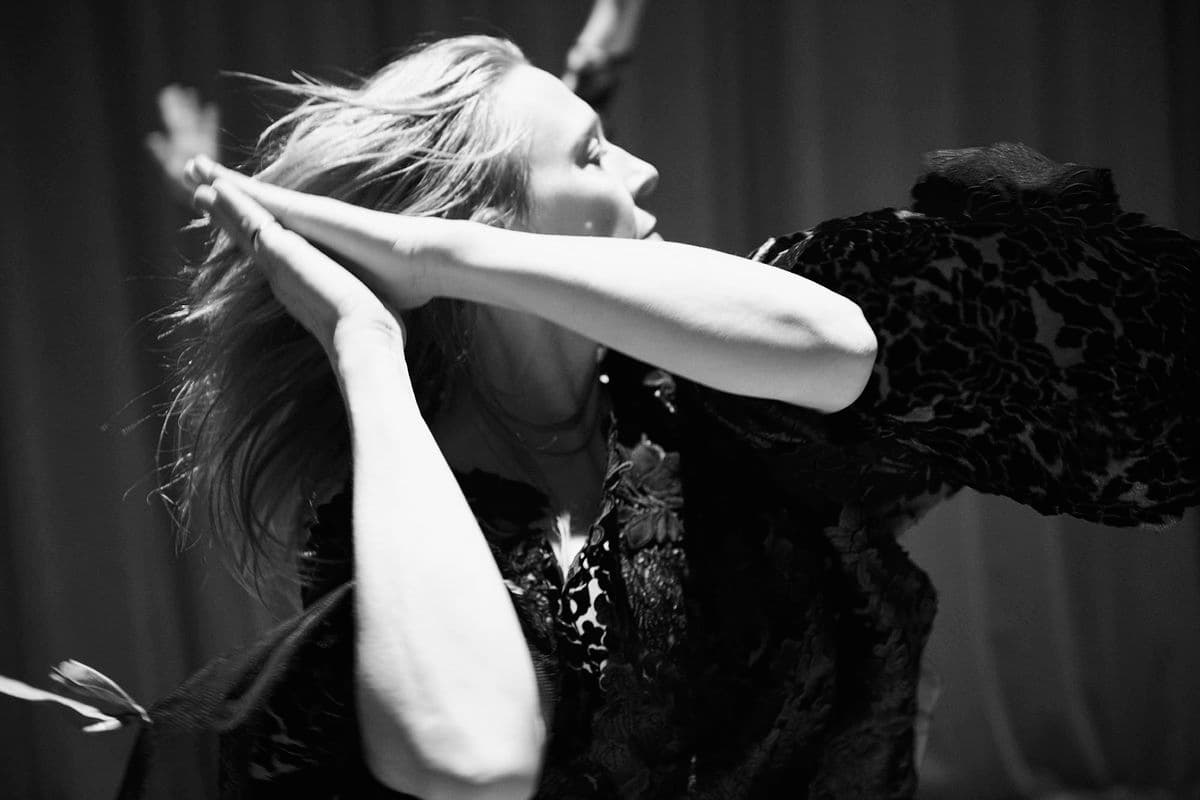 ---
Biography
Jo Lloyd is an influential Australian dancer based in Melbourne. She works with choreography as a social encounter, revealing behaviour over durations and circumstances. A graduate of the Victorian College of the Arts, Lloyd's body of work is recognised both nationally and internationally. She has presented work in Japan, Hong Kong, the Melbourne International Arts Festival, Dance Massive, National Gallery of Victoria, Liveworks, the Museum of Contemporary Art and Perth Institute of Contemporary Art. She has been commissioned to make work for Dancenorth, Chunky Move, Tasdance and the Kier Choreographic Award. Her recent work OVERTURE, Arts House 2018 and Melbourne Festival 2019, received three Green Room Awards and a Helpmann Award nomination.
Over the past several years Lloyd has produced a number of outstanding major works: DOUBLE DOUBLE created with Deanne Butterworth, presented at the Ian Potter Museum of Art, Liveworks and Mona Foma; Garden Dance for the Royal Botanic Gardens Victoria; CUTOUT at the Australian Centre for Contemporary Art (ACCA) Melbourne Festival 2018 and Tempo Festival (NZ); LIVE JUNK 2019; Confusion for Three (Arts House 2015 and PICA 2018); Mermermer, Chunky Move – Next Move commission with Nicola Gunn 2016 (Helpmann and Green Room Award nominations); and choreography for Nicola Gunn's Piece For Person And Ghetto Blaster, which has toured extensively worldwide (Jacob's Pillow, Tanz in August and Venice Biennale Danza 2019). In 2020 Lloyd was commissioned to make new work that responded to and extended the prior practice of the pioneering performance artist Philippa Cullen. The resulting work, Archive the Archive, was exhibited in Know My Name: Australian Women Artists 1900 to Now at the National Gallery of Australia, Canberra.
Jo Lloyd has worked extensively with choreographers including Gideon Obarzanek touring nationally and internationally with Chunky Move (2003 – 2008), Shelley Lasica, Sandra Parker and Lucy Guerin. She has collaborated with artists including Tina Havelock Stevens, David Rosetzky, Stephen Bram, Alicia Frankovich, Speak Percussion and Liza Lim, Ranters Theatre and Back to Back Theatre. In 2018 Lloyd received an Australia Council Fellowship. In 2016 she was the Resident Director of Lucy Guerin Inc. Lloyd was the recipient of two Asialink Residencies (Tokyo, Japan) and the Dancehouse Residency 2008 and is currently Resident Artist at The SUBSTATION.
BIOGRAPHY WRITTEN BY JO LLOYD IN COLLABORATION WITH NGA CURATORIAL AND RESEARCH STAFF