Micky Allan
Born 1944 (Narrm/Melbourne)
---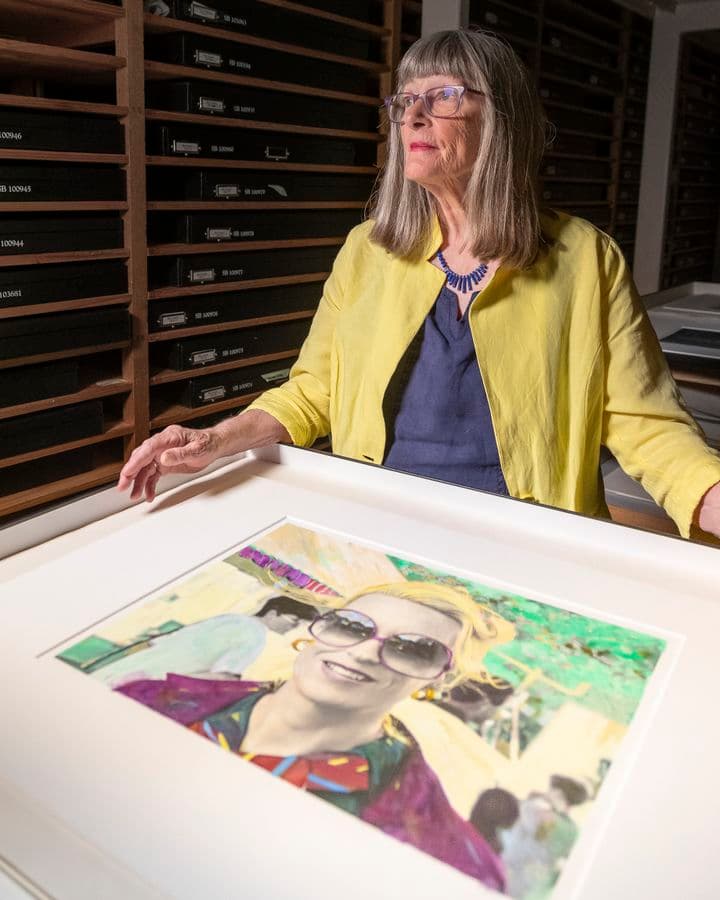 ---
Artworks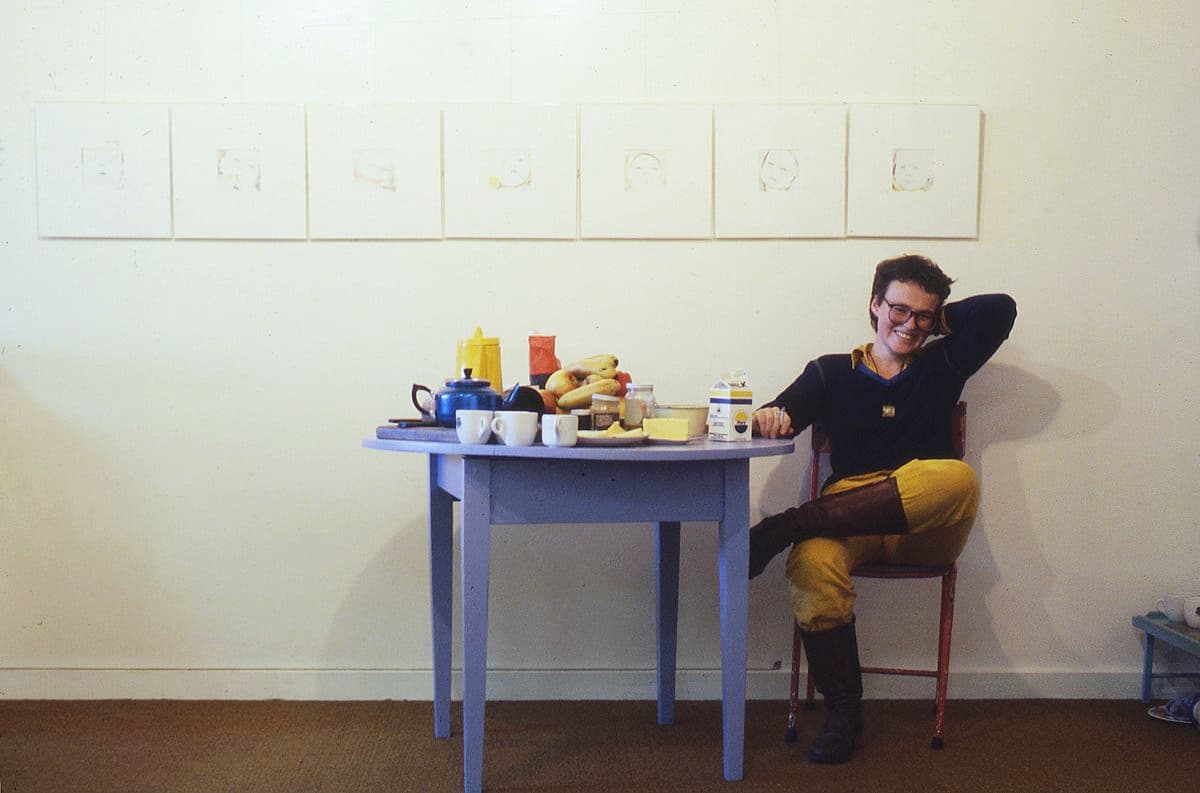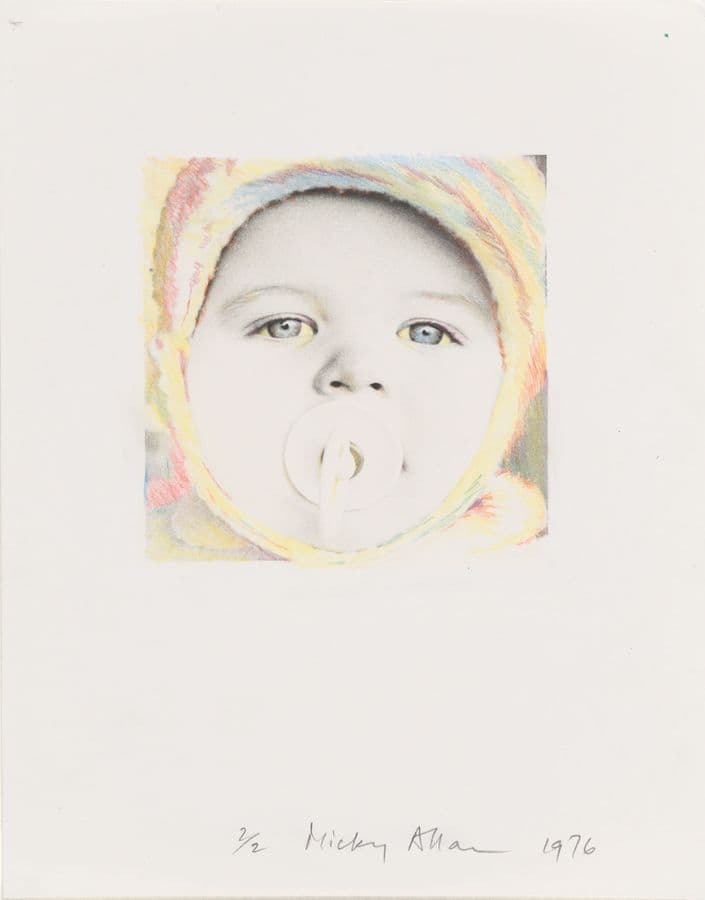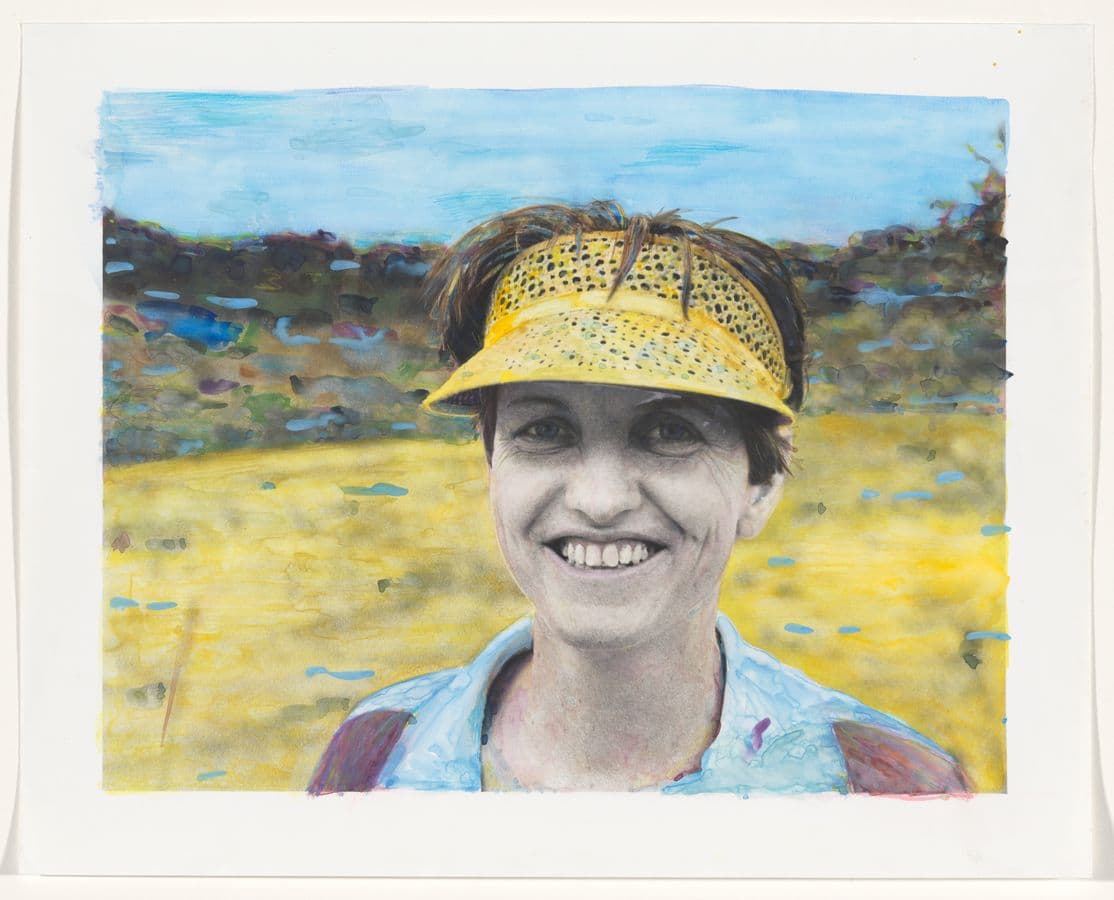 ---
Micky Allan by Janine Burke
Excerpted from the Know My Name publication (2020).
I'll never forget the sense of surprise and delight when I first saw Micky Allan's photographs. It was 1975 and I was at Kiffy Rubbo's home. Rubbo was the inspiring director at the University of Melbourne's Ewing and George Paton Galleries and I was a freelance curator and member of the gallery committee. We were selecting work for the gallery program.
With photographers Sue Ford and Virginia Coventry, Micky was applying for a show. We spread out Allan's work on Rubbo's dining room table. We'd never seen anything like it. Her black‐and‐white photographs had been tenderly tinted with watercolour, gouache and pencil, making a delicate layer, shimmering with subtle colours. The photographs were unique objects, each carrying a separate imprint from Allan's hand. Also the serial nature of her practice meant there was no one 'masterpiece'. Each had to be considered in relation to the whole. Immediately Rubbo and I agreed: Three women photographers would go ahead. Allan regarded it as 'a pivotal point for my development as an artist'. (1) It marked the beginning of her career and she's now one of Australia's most highly regarded photographers.
While the title—The prime of life—can be read as ironic, it alerts us to the fragility of the human condition. The woman in the photograph does not meet our gaze. She's looking elsewhere, off camera. Her face is strong and sensuous—jaw, lips and nose are well‐formed—but in her eyes is a quality belying her powerful impression. It's as though she's seen something almost fearful, and it has given her pause. Is it a person, a situation, a memory? Perhaps the future itself, given 'the prime of life' is transitory? While the woman appears quite youthful and down to earth, her ambivalence—not confronting the camera, not smiling, appearing slightly unnerved and distracted—underscores her vulnerability.
Interestingly, this is the first work in a 12‐photograph series. It announces Allan's intent, her desire to explore 'the prime of life'. The prime of life (No. 1) 1979–80 serves as the template. She is nameless, an anonymous contributor, yet she has a significant guiding role. She is the introduction, the 'face' of the series. At that time, Allan was living in New South Wales' Blue Mountains. Glimpsed in the background is a thicket of trees, painted in gaudy colours, which surround the woman. What is her relationship with nature? With place? Inexorably, nature moves through 'the prime of life'. Summer, in all its fecundity, is followed by autumn, and then the harsh bite of winter, where nature seems to 'die'. Yet it only sleeps, awaiting the spring. Such resonances make Allan's photograph both haunting and haunted.
(1) Micky Allan, 'Without fear or favour', in Janine Burke and Helen Hughes (eds), Kiffy Rubbo: Curating the 1970s, Scribe Publications, Melbourne, 2016, p 108
Citation: Cite this excerpt as: Burke, Janine. "Micky Allan" in N Bullock, K Cole, D Hart & E Pitt (eds), Know My Name, National Gallery of Australia, Canberra, 2020, pp 30–31.
JANINE BURKE is an author, art historian, curator and Honorary Senior Fellow, Victorian College of the Arts, The University of Melbourne.