---
"I often think of the evolutionary journey that led from a small pig‑like animal to the blue whale, the largest animal ever to have lived. When you follow the evolutionary steps, you can see the sense of it, but the start and end points seem impossible to believe. As an artist, I am often asked how I come up with such strange creatures, but to me the things I create are nowhere near as amazing as the organisms that exist in nature." – Patricia Piccinini
---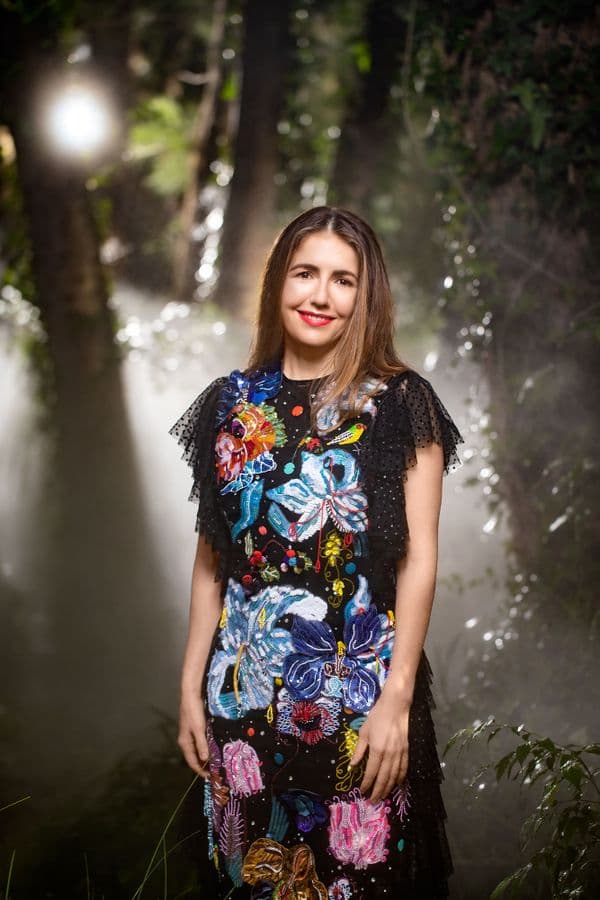 ---
Biography
For over 25 years Patricia Piccinini has interrogated the complex relationship between our natural and artificial worlds, beginning each project by posing the question: 'What if…?' Known internationally for her hyperrealism, Piccinini's practice comprises drawing, photography, video, mixed-media painted compositions, large-scale installation, including the hot-air balloon Skywhale. Exploring the idea of the malleability of the body through the intervention of science, Piccinini asks: 'What is our relationship to the nature that we change? What's it going to be? Is it going to be one where we nurture and are responsible for it? Or is it going to be one where we use it as a resource?'
Piccinini was born in Freetown, Sierra Leone in 1965 and moved with her family to Canberra in 1972. After graduating with a degree in economic history from the Australian National University in 1988 Piccinini pursued painting at the Victorian College of the Arts, graduating in 1991. With a group of fellow artists, including her husband Peter Hennessy, Piccinini established the Basement Project Gallery in Melbourne in 1994. She and Hennessy have worked as a collaborative team ever since, operating out of Drome, their joint studio in Collingwood. Drome comprises a team of studio assistants, artisans, technologists and fabricators across a variety of mediums who bring a wealth of specialist knowledge to the expanding scale, complexity and hybrid nature of Piccinini's practice.
Piccinini started exploring bio-technology and genome sequencing in The Mutant Genome Project 1994-1995, a series of digital photographs and installations. Piccinini's probing of the boundaries of nature and artifice, shared DNA, mutations and hybridity were further demonstrated in We are family, which was shown in the Australian Pavilion at the Venice Biennale in 2003. Skywhale, a hot-air balloon of an imagined flying mammal, was commissioned for the Canberra centenary celebrations in 2013 and has since flown throughout the world. Recently, the companion piece, Skywhalepapa – Piccinini's most ambitious project to date – was commissioned by the National Gallery of Australia with the support of The Balnaves Foundation.  After launching in Canberra in February 2021, the new family of skywhales will tour nationally. The national tour is made possible by The Naomi Milgrom Foundation. 
In 2015/16 Piccinini's solo exhibition ComCiência was exhibited throughout Brazil and attracted a record breaking 1.4 million viewers to become the most visited contemporary art show in the world that year. In 2017, the National Gallery of Australia presented Patricia's work as part of the Hyper Real exhibition, and in 2018 Piccinini launched a major survey, Curious Affection, at the Queensland Art Gallery and Gallery of Modern Art.
Biography written and edited by Dr Nicola Teffer in collaboration with Jaklyn Babington and National Gallery of Australia research staff as part of Know My Name.