---
The Know My Name book celebrates art by women from across Australia. With more than 150 artists profiled and texts written by more than 115 women writers, the book aims to highlight the artists and their work and shift assumptions that the histories of art are male dominated. The book is part of a series of ongoing gender equity initiatives by the National Gallery to increase the representation of all women in its artistic program, collection development and organisational structures.
458 pages
235mm x 305mm
full colour
Hardback RRP:
$79.95 inc GST
ISBN: 9780642334879
Published: 2020
Edited by Assistant Director, Artistic Programs Natasha Bullock; Curator, Special Projects, Aboriginal and Torres Strait Islander Art, Kelli Cole; Head of Australian Art, Deborah Hart and Curator of Australian Art, Elspeth Pitt. Coordinating Editor, Meredith McKendry and Editorial Assistance, Assistant Curator of Australian Art, Yvette Dal Pozzo. Designed by Fabio Ongarato, John Wilson and Lily Hodgson from Studio Ongarato in collaboration with Kristin Thomas, National Gallery of Australia.
Contents:
Foreword - Natasha Bullock and Nick Mitzevich
Guiding Principles for Gender Equity
Artists (artists and contributors listed below)
Essays:
Know My Name: Australian Women Artists 1900 to Now by Deborah Hart
I Remember, They Remember, We Remember by Elspeth Pitt
Jess Johnson & Simon Ward Discuss Terminus by Jaklyn Babington
The Body Electric: Images of Desire by Anne O'Hehir
Listen to the Music of the Other: Angelica Mesiti ASSEMBLY by Juliana Engberg
Patricia Piccinini Speaks About Skywhales: Every Heart Sings by Jaklyn Babington
From Little Things Big Things Grow: Tjanpi Desert Weavers by Kelli Cole
This catalogue is now in store, phone and web sales are not available.
Gallery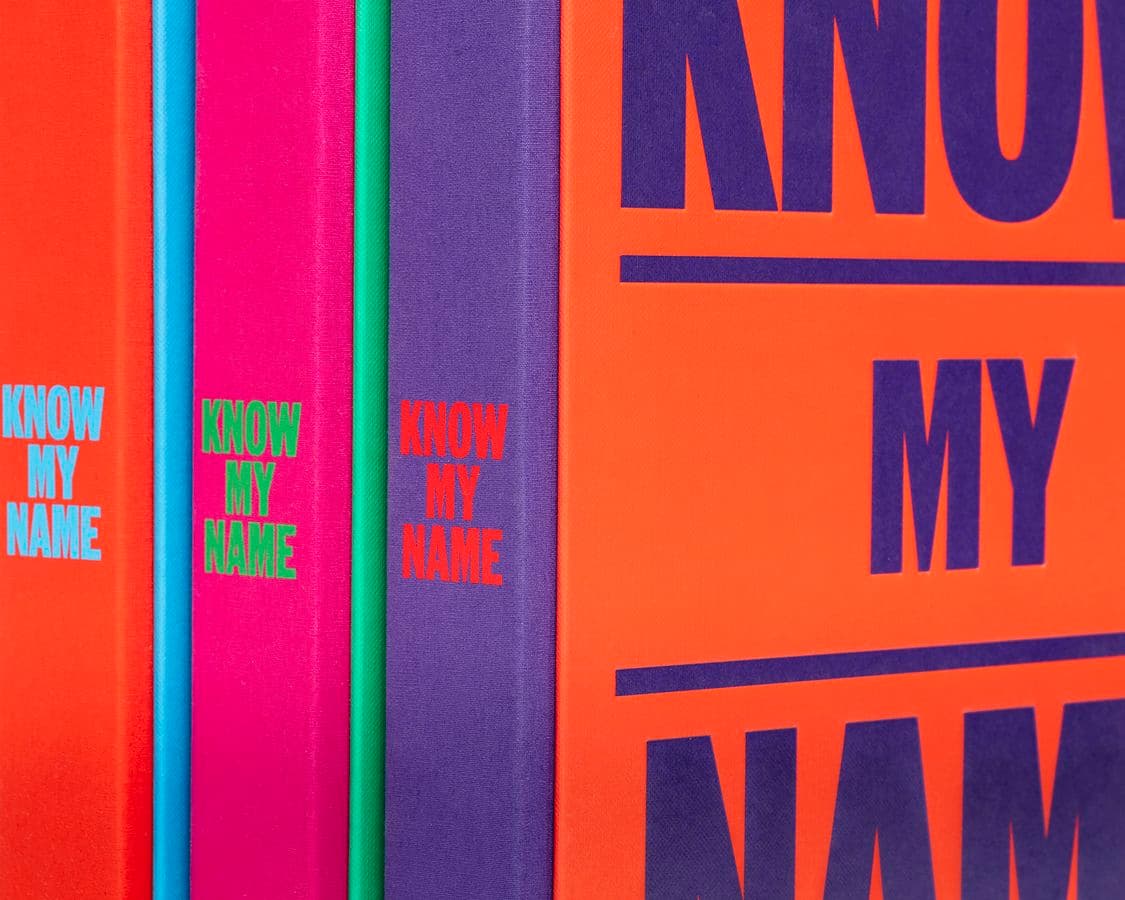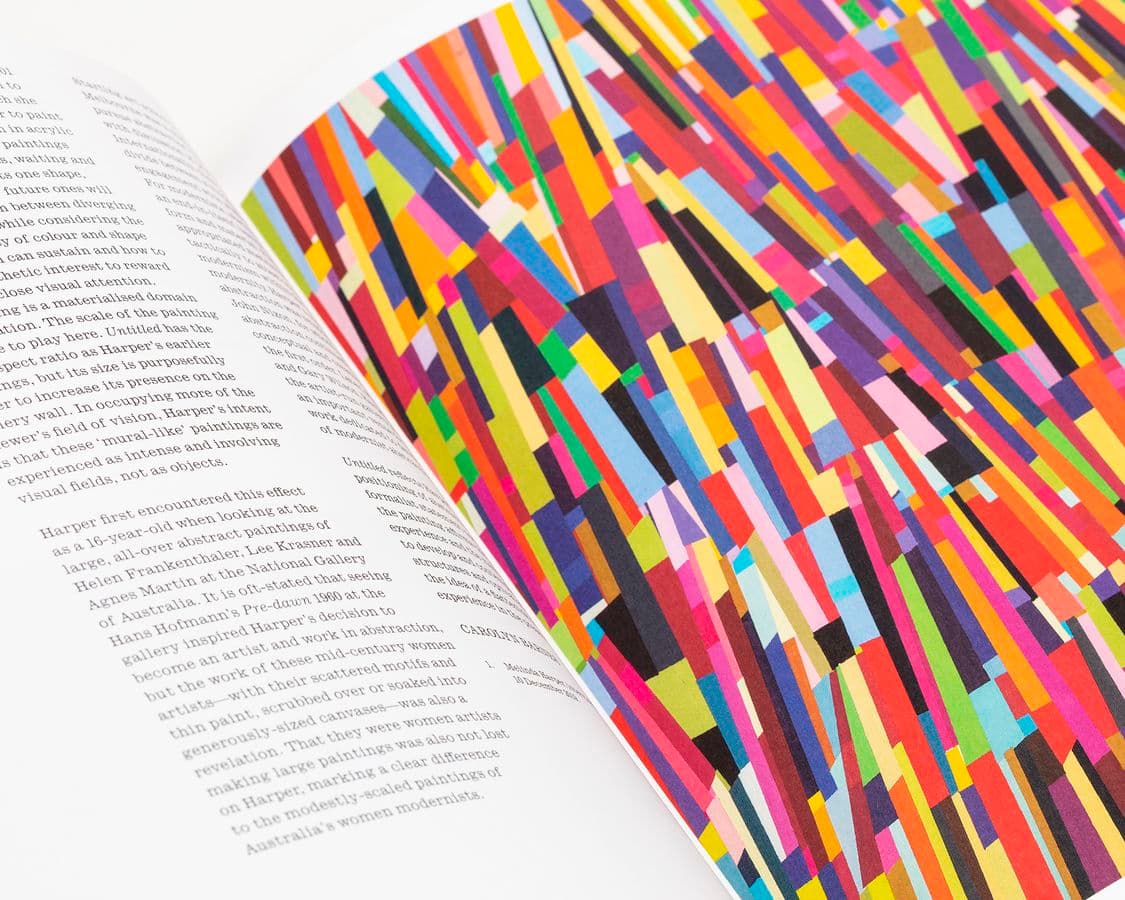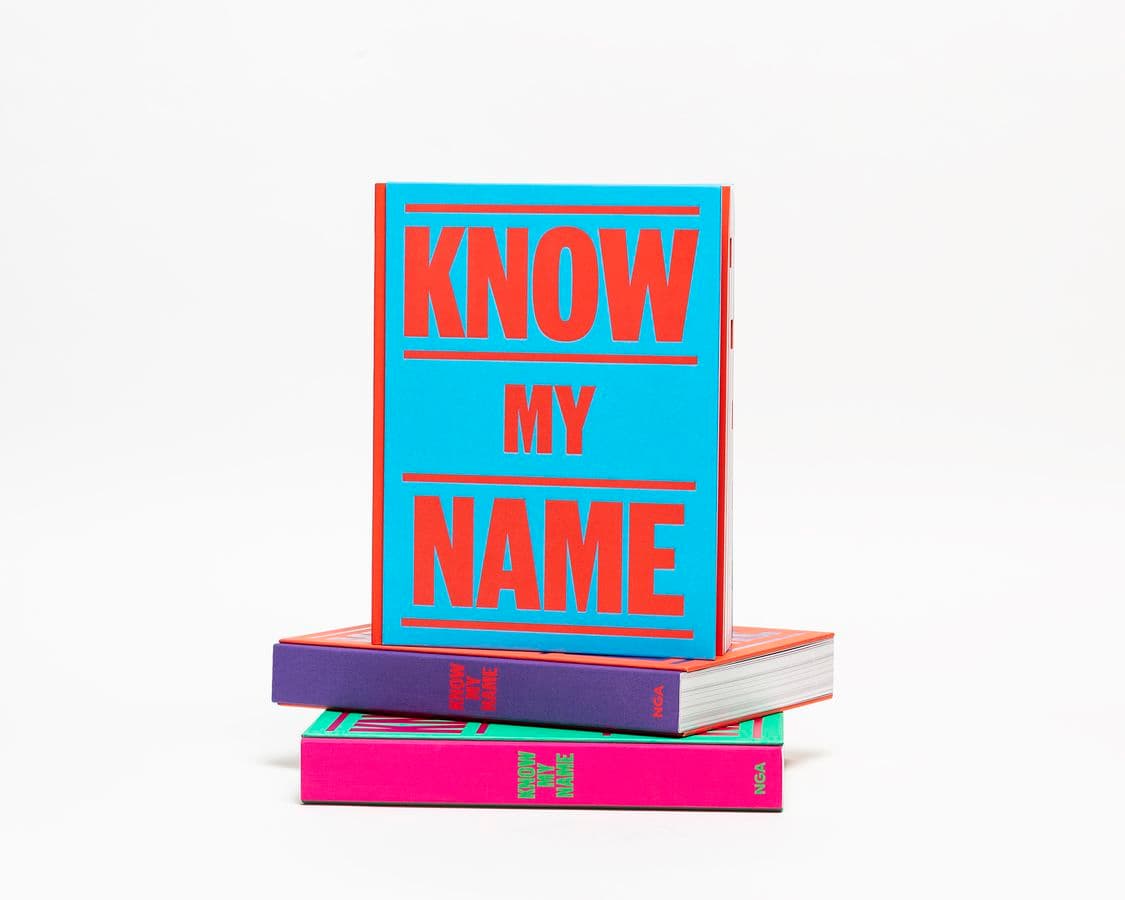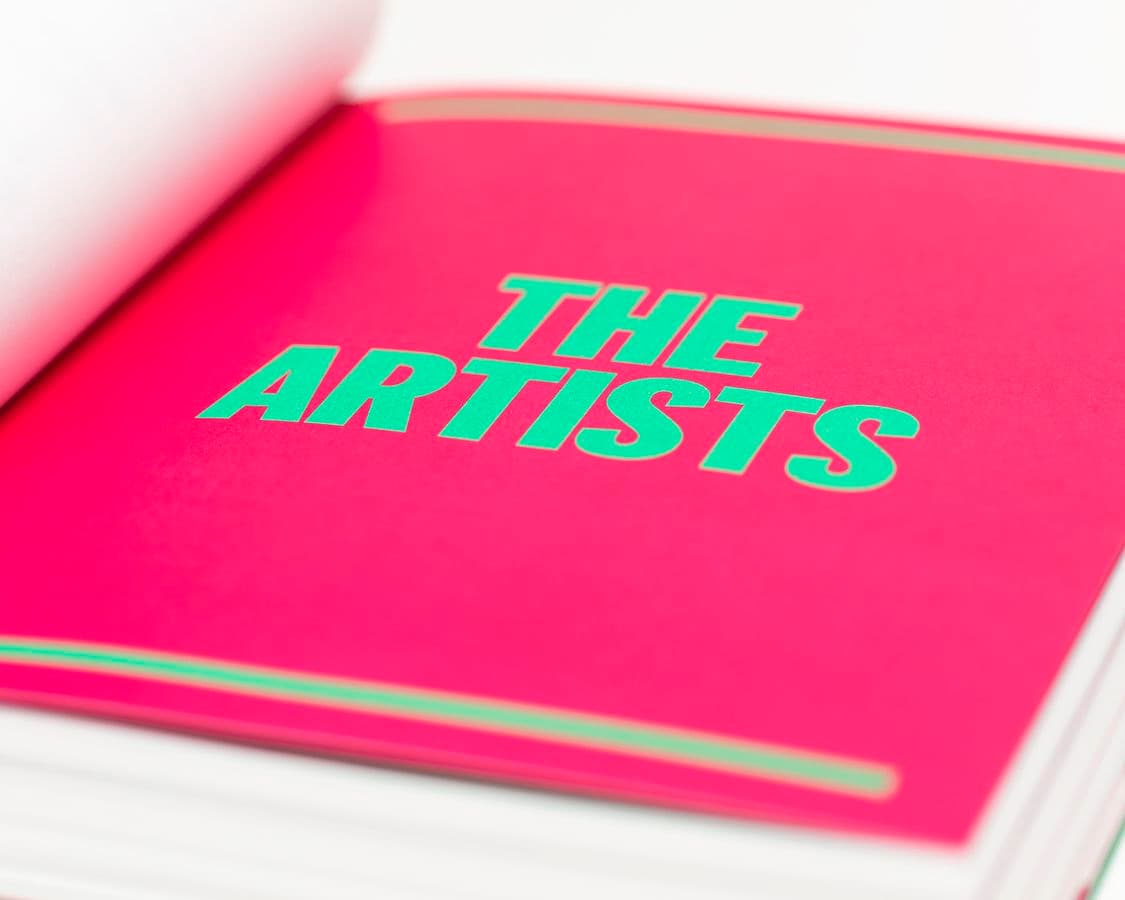 ---
Contributors
Micky Allan
by Janine Burke
Mirdidingkingathi Juwarnda Sally Gabori
by Tina Baum
Tracey Moffatt
by Natalie King
Jean Baptiste (Pulukatu) Apuatimi
by Margie West
Rosalie Gascoigne
by Deborah Hart
Mirka Mora
by Kendrah Morgan
Yvonne Audette
by Beckett Rozentals
Marea Gazzard
by Rebecca Edwards
Doreen Reid Nakamarra
by Tina Baum
Nyukana Baker
by Mary-Lou Nugent
Simryn Gill
by Naomi Cass
Dorothy Napangardi
by Paris Norton
Del Kathryn Barton
by Julie Ewington
Agnes Goodsir
by Karen Quinlan
Clarice Beckett
by Jennifer Higgie
Agatha Gothe-Snape
by Hannah Mathews
Ann Newmarch
by Julie Robinson
Vivienne Binns
by Virginia Fraser
Julie Gough
by Mary Knights
Rose Nolan
by Sally Foster
Dorrit Black
by Lara Nicholls
Elizabeth Gower
by Anja Loughhead
Susan Norrie
by Kelly Gellatly
Elise Blumann
by Simeran Maxwell
Lola Greeno
by Zoe Rimmer
Lena Nyadbi
by Margie West
Boomalli Aboriginal Artists' Co-operative
by Bronwyn Bancroft
Joan Grounds
by Yvette Dal Pozzo
Mel O'Callaghan
by Elyse Goldfinch
Stella Bowen
by Lola Wilkins
GW Bot
by Yvette Dal Pozzo
Bronwyn Oliver
by Hannah Fink
Joan Brassil
by Susan Best
Fiona Hall
by Julie Ewington
Margaret Olley
by Christine France
Pat Brassington
by Juliana Engberg
Barbara Hanrahan
by Maria Zagala
Raquel Ormella
by Rebecca Coates
Lauren Brincat
by Talia Linz
Gwyn Hanssen Piggott
by Sarina Noordhuis-Fairfax
Florence Broadhurst
by Anne-Marie Van de Ven
Melinda Harper
by Carolyn Barnes
Ewa Pachucka
by Susan Best
Frances (Budden) Phoenix
by Alison Alder
Claire Healy and Sean Cordeiro
by Beatrice Gralton
Klytie Pate
by Emma Busowsky Cox
Janet Burchill and Jennifer McCamley
by Victoria Perin
Louise Hearman
by Nicola Teffer
Rosslynd Piggott
by Jane Devery
Barbara Campbell
by Jacqueline Millner
Mona Hessing
by Grace Cochrane
Kerrie Poliness
by Carolyn Barnes
Cressida Campbell
by Anne Ryan
Joy Hester
by Denise Mimmocchi
Margaret Preston
by Deborah Edwards
Maria Fernanda Cardoso
by Rachel Kent
Nora Heysen
by Catherine Speck
Thea Proctor
by Lara Nicholls
Ethel Carrick
by Emma Kindred
Margel Hinder
by Denise Mimmocchi
r e a
by Genevieve Greives
Dora Chapman
by Margaret Worth
Joyce Hinterding
by Sarina Noordhuis-Fairfax
Jacky Redgate
by Helen Ennis
Maree Clarke
by Kimberley Moulton
Carol Jerrems
by Anne O'Hehir
Hilda Rix Nicholas
by Anna Gray
Barbara Cleveland
by Bree Richards
Helen Johnson
by Claire G Coleman
Freda Robertshaw
by Sally Quin
Sarah Contos
by Jaklyn Babington
Narelle Jubelin
by Susan Best
Romance Was Born
by Jaklyn Babington
Grace Cossington Smith
by Deborah Hart
Joan Ross
by Emma Kindred
Olive Cotton
by Helen Ennis
Kitty Kantilla (Kutuwalumi Purawarrumpatu)
by Judith Ryan
Caroline Rothwell
by Anne Loxley
Brenda L. Croft
by Hetti Perkins
Jenny Kee and Linda Jackson
by Rebecca Evans
Julie Rrap
by Victoria Lynn
Grace Crowley
by Elena Taylor
Ken Family Collaborative; Freda Brady, Sandra Ken, Tjungkaraken Ken, Paniny Mick, Maringka Tunkin, Tingila Yaritji Young
by Lisa Slade
Yhonnie Scarce
by Tina Baum
Philippa Cullen
by Diana Baker Smith
Sally Smart
by Liz Nowell
Janet Cumbrae Stewart
by Juliette Peers
Emily Kame Kngwarreye
by Kelli Cole
Gemma Smith
by Julie Ewington
Elisabeth Cummings
by Sioux Garside
Yvonne Koolmatrie
by Freja Carmichael
Ethel Spowers
by Cathy Leahy
Virginia Cuppaidge
by Una Rey
Vida Lahey
by Juliette Peers
Robyn Stacey
by Alice Clanachan
Anne Dangar
by Rebecca Edwards
Rosemary Laing
by Victoria Lynn
Miriam Stannage
by Lee Kinsella
Janet Dawson
by Angela Goddard
Pat Larter
by Diana Baker Smith
Madonna Staunton
by Elspeth Pitt
eX de Medici
by Yvette Dal Pozzo
Janet Laurence
by Rachel Kent
Violet Teague
by Jane Clarke
Destiny Deacon & Virginia Fraser
by Magdalene Keaney
Lindy Lee
by Anne O'Hehir
Kathy Temin
by Geraldine Barlow
Karla Dickens
by Tina Baum
Fiona Lowry
by Geraldine Barlow
Margaret Dodd
by Susan Charlton
Erica McGilchrist
by Linda Short
Esme Timbery
by Genevieve O'Callaghan
Julie Dowling
by Carol Dowling
Queenie McKenzie
by Hannah Presley
Aida Tomescu
by Angela Goddard
Lynda Draper
by Rebecca Edwards
Marie McMahon
by Anna Zagala
Jessie Traill
by Jo Oliver
Mikala Dwyer
by Helen Hughes
Shirley MacNamara
by Katina Davidson
Savanhdary Vongpoothorn
by Bronwyn Campbell
Bonita Ely
by Alex Martinis Roe
Bea Maddock
by Elspeth Pitt
Christian Waller
by Emma Busowsky Cox
Mary Featherston
by Denise Whitehouse
Marion Mahony Griffin
by Marina Warner
Jenny Watson
by Sally Brand
Anne Ferran
by Anne O'Hehir
Hilarie Mais
by Manya Sellers
Judy Watson
by Louise Martin-Chew
Janet Fieldhouse
by Katherine Russell
Noŋgirrŋa Marawili
by Tina Baum
Justene Williams
by Lucina Ward
Emily Floyd
by Anne Loxley
Dr B. Marika
by Ellen van Neerven
Margaret Worth
by Mary Eagle
Fiona Foley
by Marina Tyquiengco
Linda Marrinon
by Charlotte Day
Judith Wright
by Geraldine Barlow
Helen Maudsley
by Pip Wallis
Lena Yarinkura
by Michelle Culpitt and Lena Yarinkura
Mari Funaki
by Jane Devery
Sanné Mestrom
by Lisa Slade
Nyapanyapa Yunupiŋgu
by Tina Baum
---
Supported by
NGA Foundation Board Publishing Fund
---