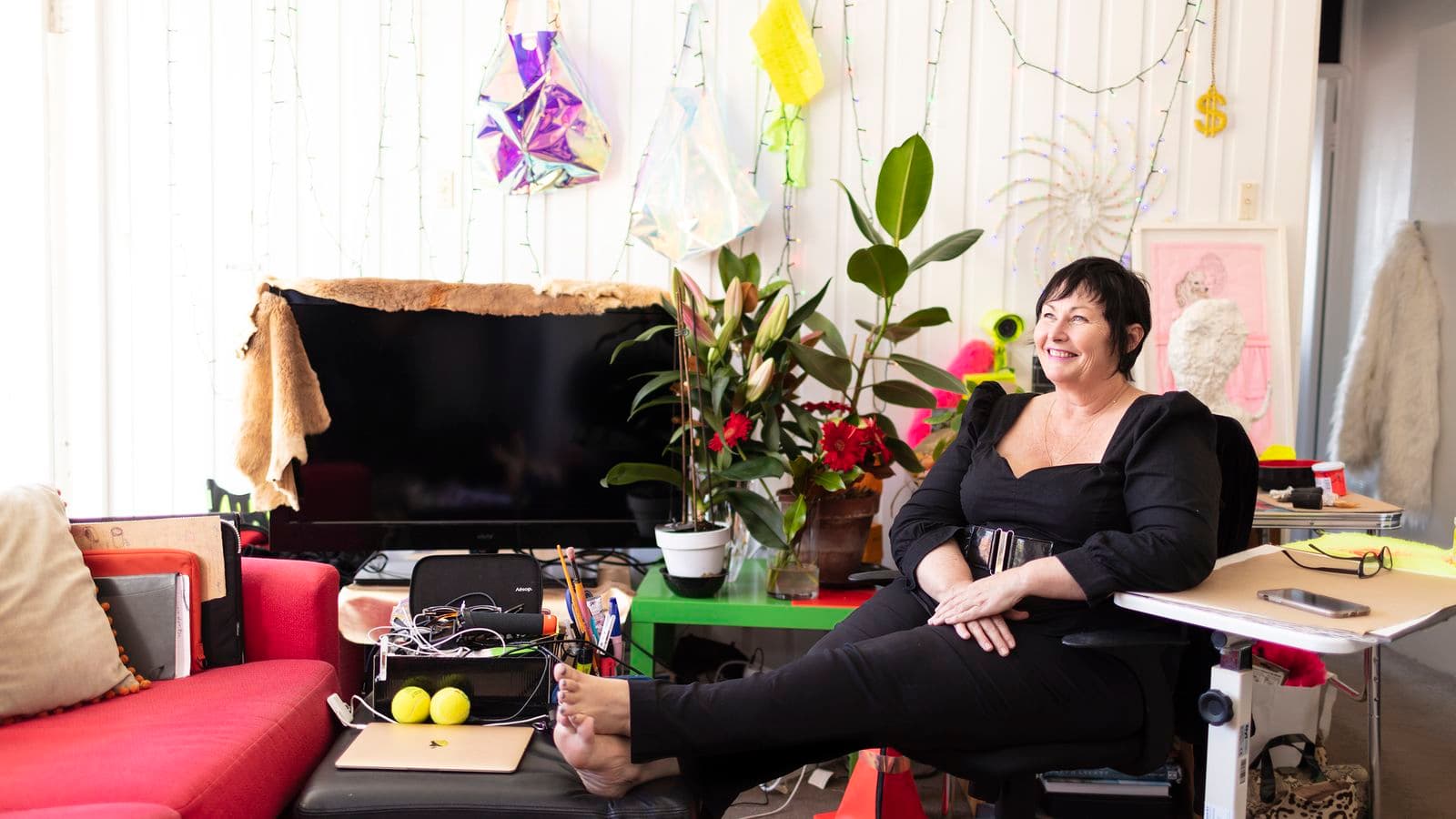 JOAN ROSS
THU 4 MAR 2021
12.45PM – 1.30PM
Accessibility features for this event:
Hearing Loop
Free with bookings
Hear from 2021 Enlighten artist Joan Ross as she discusses her illuminated projection Collector's Paradise with Elspeth Pitt, Curator, Australian Art.
For the 2021 Enlighten Festival, Ross has created a vivid animation that transforms the Gallery's façade and asks us to think about museums as places that keep, acquire, and classify objects. In Ross' vast work of art, a fluorescent moth with flapping wings unleashes chaos. Vitrines smash, specimens escape, and the museum tumbles down. In the wake of a flood that clears the rubble, Lake George emerges, as drawn by the colonial artist, Joseph Lycett, in 1825. Gold balloons spelling $BOUNTY$ float and later burst in the bright blue sky.
Due to COVID-19 safety measures audience questions will be facilitated using Slido on your device. At the event we will share the URL to ask your own and see other people's questions. The Gallery has free Wi-Fi.
Joan Ross: Collector's Paradise is a Know My Name project presented as part of the 2021 Enlighten Festival.
---