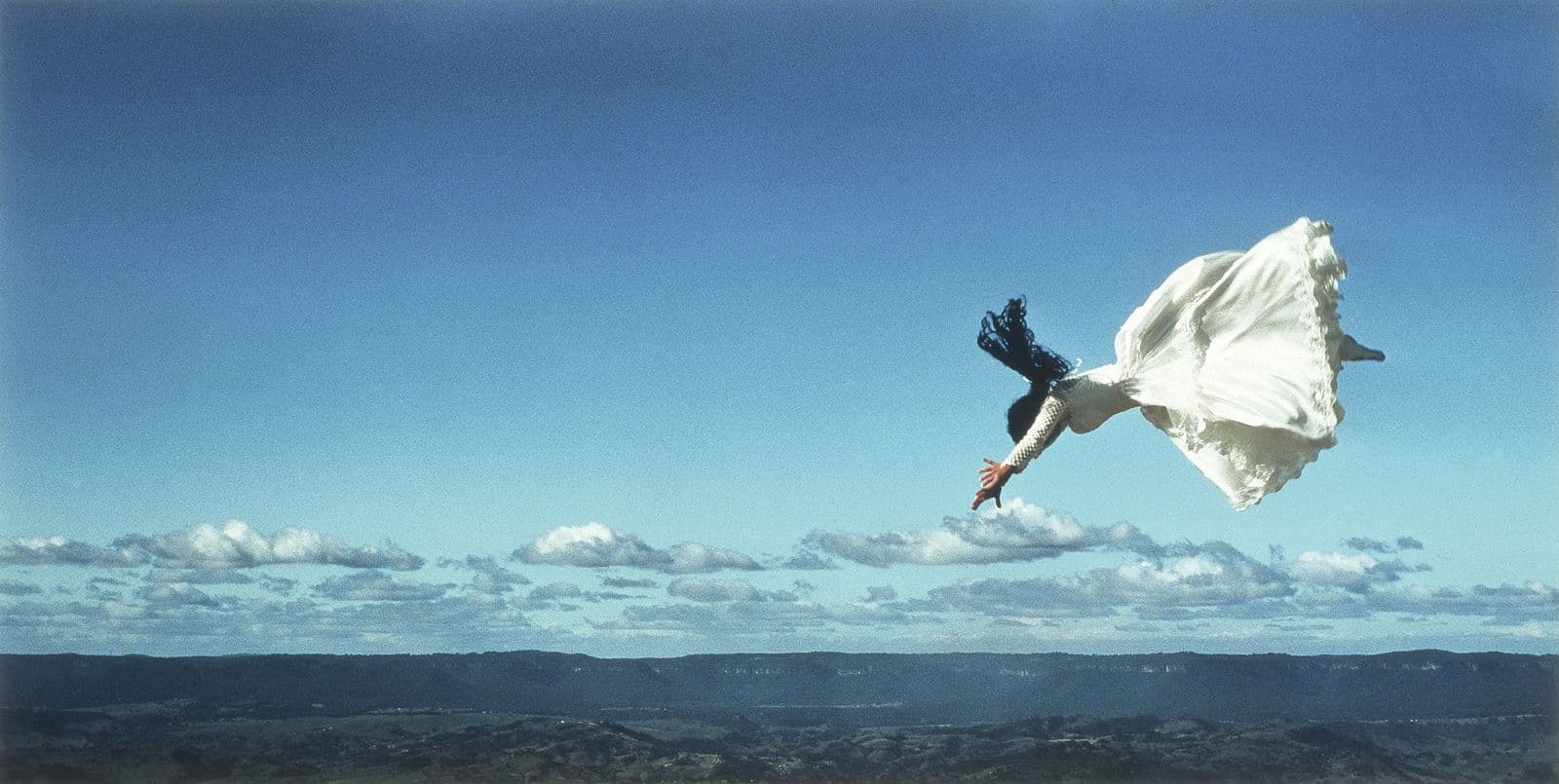 National Outdoor Art Event
9 Nov 2020 – 31 Jan 2021
Works of art by 45 women artists from the national collection are being featured around Australia as part of the immersive multi-platform Know My Name National Art Event.
The nationwide event was first presented in partnership with oOh!media for six weeks in early 2020, where 76 works of art were displayed across 1,500 locations around Australia – billboards, bus shelters, railway stations, shopping centres, office blocks and cafes. The event has expanded to a second phase with the addition of Google Lens which runs until the end of January 2021.
Google custom-built an immersive audio-visual capability, allowing audiences to engage with the Out of Home panel and uncover the story behind six Know My Name artists: Melinda Harper, Nora Heysen, Olive Cotton, Robyn Stacey, Grace Cossington Smith and Mirdidingkingathi Juwarnda Sally Gabori.
When viewing the work through the Google Lens app, a short video appears from the work of art. The Lens capability works wherever the works of art are viewed, whether on oOh!'s Out of Home assets across Australia or in the National Gallery itself.
---
The National Art Event is a highlight of the Know My Name initiative, transforming public space across multiple platforms, increasing access to the National Gallery of Australia's collection and educating the broader public about the contributions of women artists to Australian cultural life.
The 45 women artists featured in the project include Aboriginal, Torres Strait Islander and non-Indigenous artists. The 76 works of art include historical works from the 1920s through to contemporary works and are of diverse mediums including painting, photography, printmaking and sculpture.
Close to 80% of the Australian population encountered one or more of the oOh!media sites during the first phase of the National Art Event. The project brought the names and works of Australian women artists into the everyday lives of Australians, with a call to celebrate their work, know their names and know their art.
The Know My Name National Art Event has been acknowledged and celebrated as one of the best Out of Home creative and innovative executions in 2020, with the National Gallery of Australia and oOh!media winning the Outdoor Media Association Creative Collection award for the Best Use of Multi-Format category.