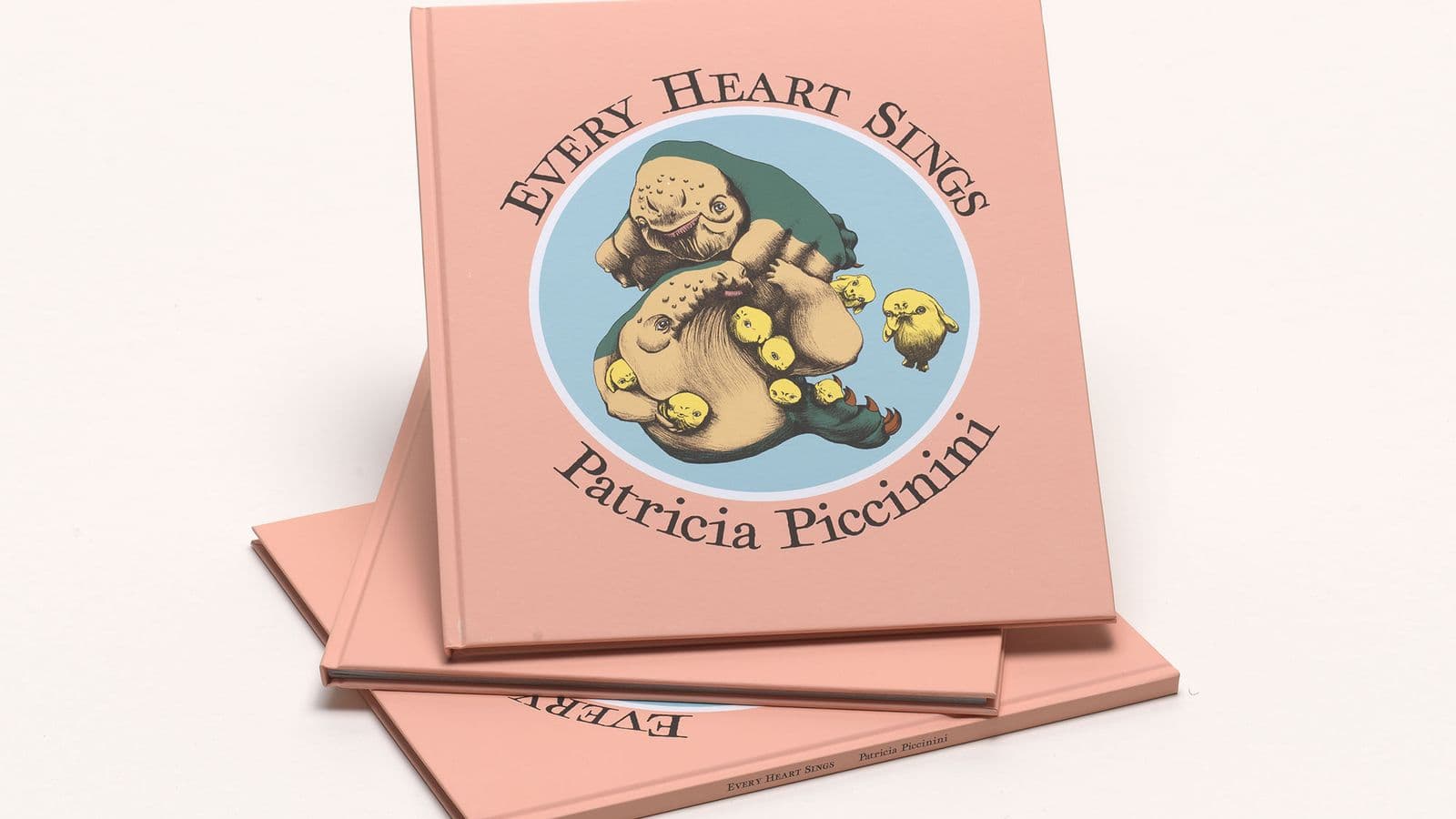 Every Heart Sings
A children's book by Patricia Piccinini
---
Remember to look up. Among the amazing creatures that fill the sky, one day you might just see a skywhale too...
---
32 pages
275mm x 305mm
full colour
Hardback RRP:
$29.95 inc GST
ISBN: 9780642334916
Published: 2020
Patricia Piccinini is an award-winning artist who loves exploring the amazing connections between humans and animals. Published by the National Gallery of Australia, Every Heart Sings is her first children's book.
"I grew up in Canberra and I first realised I wanted to be an artist when I visited the National Gallery of Australia as a teenager. I now live and work in Melbourne and, as an artist, I am interested in what it means to be alive in the present day. I hope to create a world somewhere between the one we know and one that is almost upon us, and to focus on the emotional lives of the new creatures that might emerge. I am interested in our relationships with them and with nature. I work with a studio of people to help make my work, starting with my drawings and ending up with a sculpture, or a video or even a hot air balloon. Skywhalepapa 2020 is a work that continues my relationship with the people of Canberra that began with the Skywhale in 2013. Together they form a skywhale family that will take to the air over Canberra and go on to explore the country and the world. Every Heart Sings is a project that talks about nature, family, evolution, care and wonder. They float into our lives to make us smile and think."
Every Heart Sings is available from the National Gallery Art Store.
Colouring Sheets
Colour your own skywhales with these printable colouring sheets featuring illustrations from Every Heart Sings.