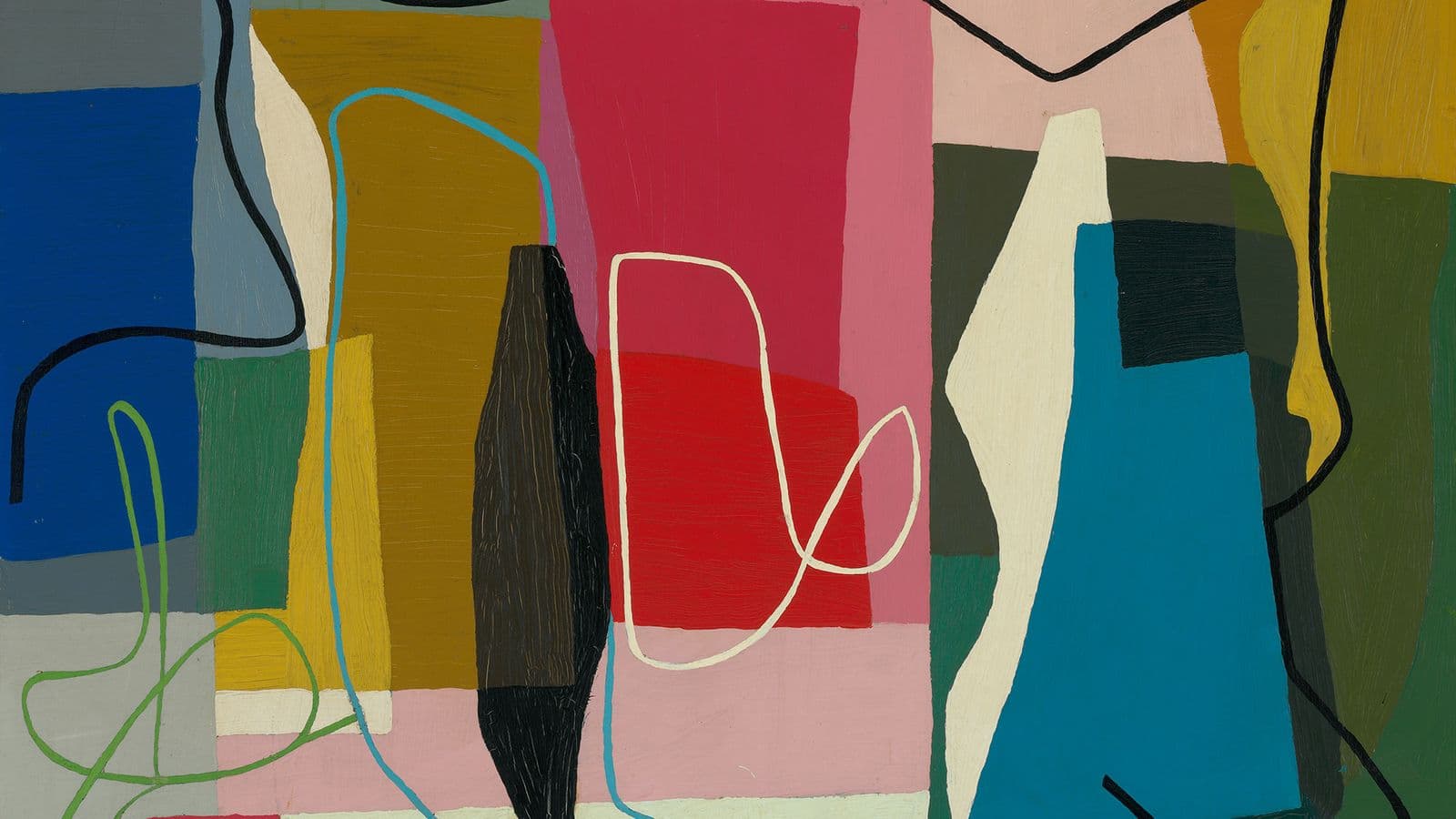 Colour, Light and Abstraction
Know My Name Australian Women Artists 1900 to Now
Secondary school learning resource
---
Responding
Clarice Beckett was passionate about painting outdoors. She had no dedicated studio, instead wheeling her easel, brushes and canvases in a small cart around the shoreline or cliffs near her home in Beaumaris, a bayside suburb of Melbourne. What do you see in Beckett's 1933 painting Sandringham Beach? How would you describe Beckett's use of paint? What artistic choices has Beckett made to add energy and interest to this everyday scene?
Dynamism can mean energy, activity or force. What do you think makes Grace Crowley's 1947 Abstract painting dynamic? What sort of energy or spirit does this work convey? Between 1947 and 1953 Crowley made a series of purely abstract paintings, among the first in Australia. See how Crowley's approach to painting evolved across the decades by comparing the works of art in the introduction to Grace Crowley: Being modern.
Janet Dawson was one of only three women among the 40 artists included in influential 1968 exhibition of Australian Abstraction, The field, at the National Gallery of Victoria. In this short video Janet Dawson reflects on how the exhibition 'established, to the general public, that…colour and shapes that weren't actually flowers and pumpkins and people's faces could actually be art.' How would you describe the shapes and colours that Janet Dawson has used in her painting Heeney's rose 1968? What do you think is innovative or impactful about this work of art?
Making
Cut a variety of abstract shapes out of coloured papers and translucent or transparent papers, such as cellophane, tracing paper or baking paper. On a larger sheet of paper or board, experiment with different ways of arranging and overlapping your shapes and colours. Instead of gluing the pieces down, take photographs of different combinations as you go. Look over your photos and compare the effects created. Which arrangements of shape and colour convey the strongest a sense of movement, energy or dynamism? Select your favourite composition to use as a starting point for a painting inspired by Crowley – you might like to use a translucent paint like watercolour to play with overlapping.