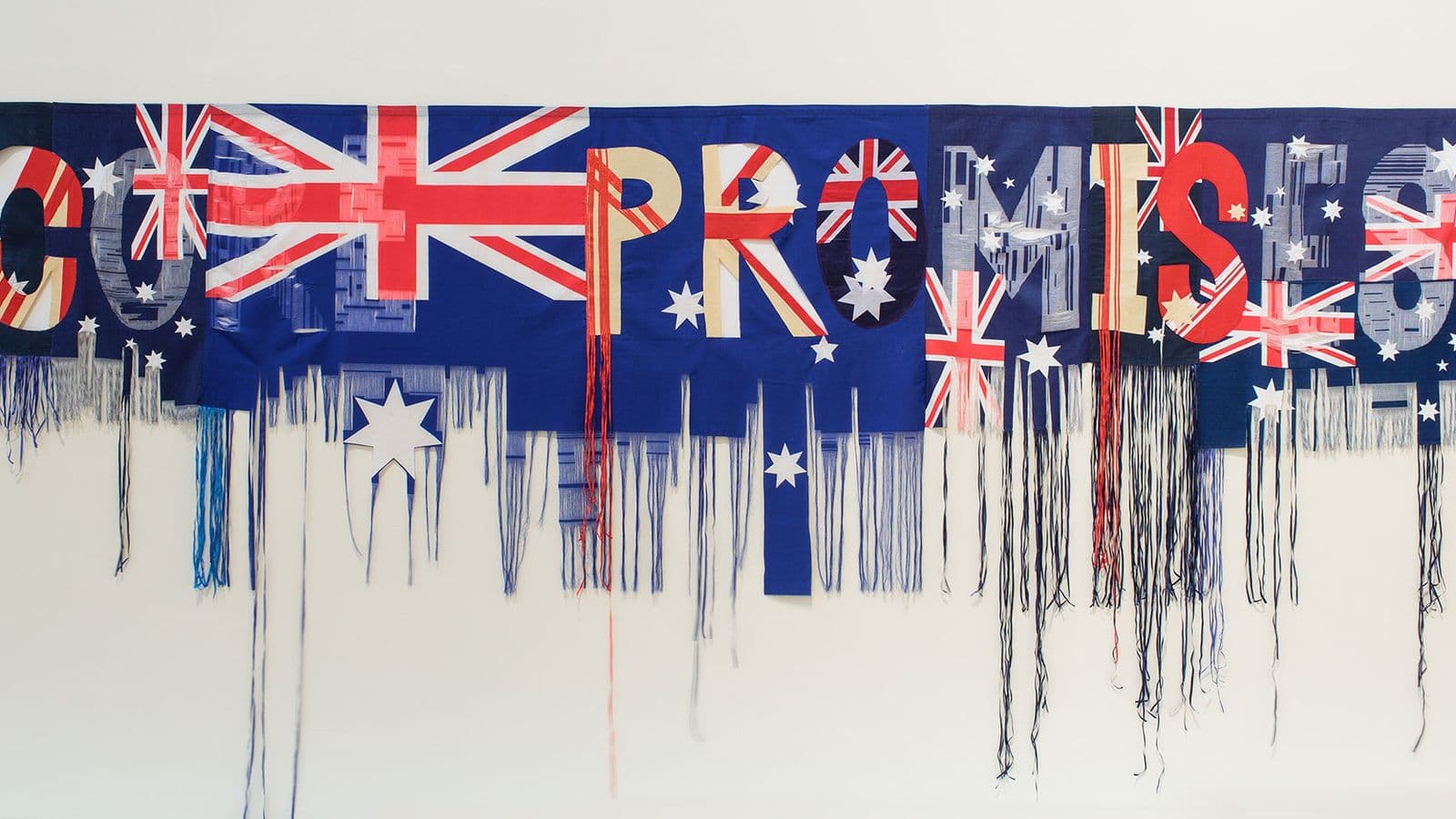 Equity
Know My Name Australian Women Artists 1900 to Now
Secondary school learning resource
---
Responding
Consider and discuss the idea that '…for centuries the great cultural and ideological questions portrayed through art have been fashioned through the eyes of only a portion of the population...', as highlighted in the Sydney Morning Herald's editorial Art's gender imbalance affects way we see the world. Why do you think it is important to increase the representation of artists who identify as women in the national art collection?
Discuss what fairness means to you. The words equality and equity both relate to fairness. Equality means treating everyone the same regardless of their needs. Equity means achieving fair outcomes by treating people or groups differently depending on their needs. Can you think of some examples of different needs or privileges that mean some people may require different kinds of support to achieve fair outcomes?
From 1967 to 2020 the National Gallery of Australia has collected approximately 160,000 works of art. Women artists represent only 25% of the 100,000 works in the Gallery's Australian art collection, 33% of the 7140 works in the works in the Aboriginal and Torres Strait Islander art collection, and 7.5% of the 55,600 works in the international art collection. Calculate how many works of art the Gallery has collected per year on average. Explore some different options for how the Gallery could approach collecting in the future. For example, if the Gallery continues collecting at the same rate, what percentage of works collected each year should be works by women artists? How many years do you think it might take to achieve a fair gender balance?
Visit a local gallery or view an online exhibition with work by various artists. Count the number of works and artists in the exhibition. Count how many works are by women, then calculate as a percentage of the total works. What does this reveal? Discuss your findings.