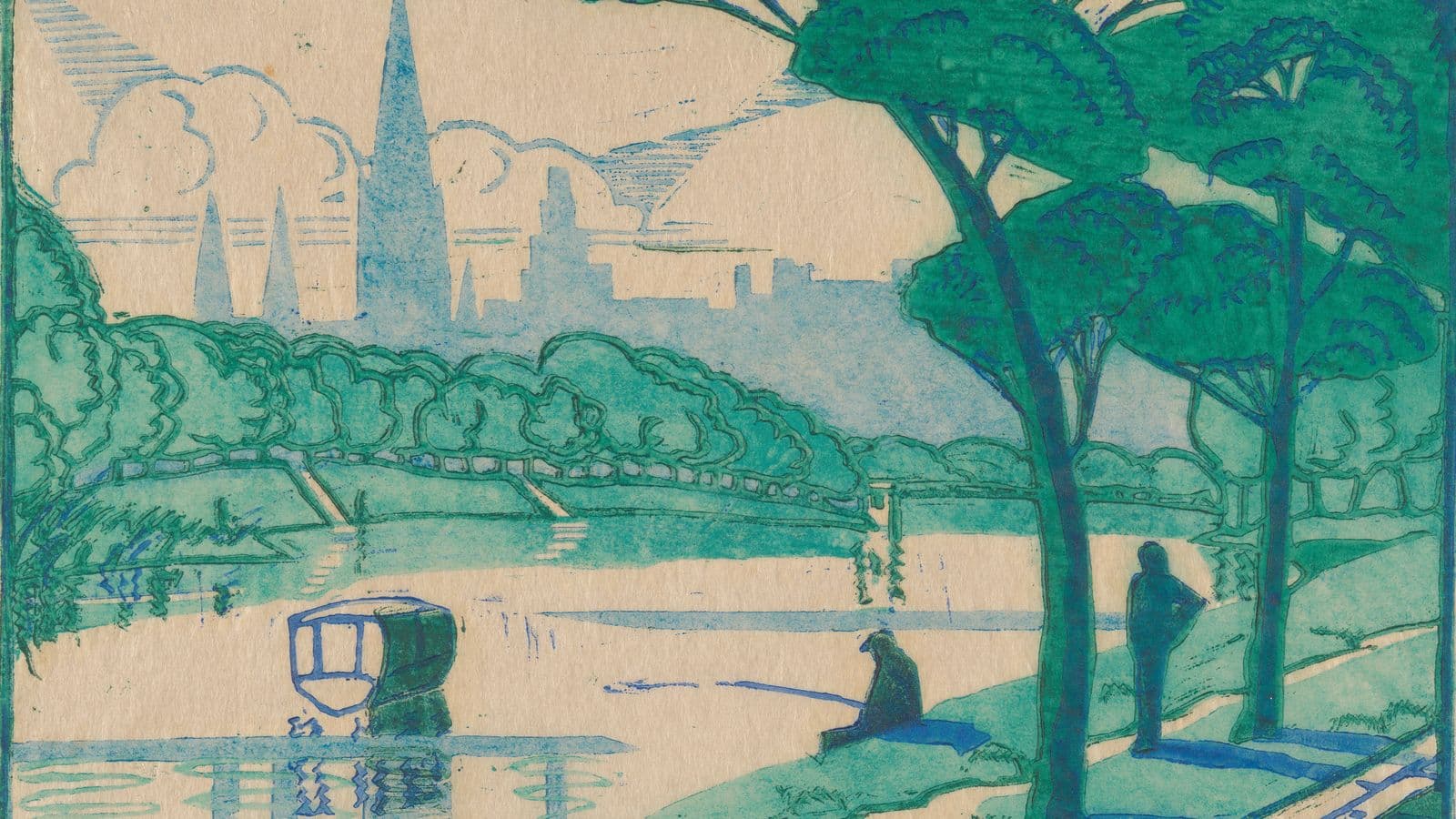 Spowers and Syme Secondary Learning Resource
---
Overview
Part of the Know My Name initiative celebrating women artists, this learning resource encourages secondary school students to investigate and draw inspiration from the groundbreaking prints and paintings of Australian artists Ethel Spowers and Eveline Syme.
The resource supports the National Gallery of Australia's touring exhibition Spowers & Syme and explores a selection of key themes, including About the Artists, Play and Games, Studio Practice, Modernity and Landscapes. Themes are accompanied by Look, Think and Create prompts, offering making and responding activities that foster critical and creative thinking.
Curriculum links
This resource is linked to the Australian Curriculum and is particularly relevant to the Visual Arts learning area. By engaging with the work of Ethel Spowers and Eveline Syme through making and responding, secondary and senior secondary students can extend their use of visual language.
Students can also research and analyse the characteristics of materials and processes and build on their awareness of how and why artists realise their ideas through different visual representations, practices and viewpoints. Students will have the opportunity to adapt, manipulate, deconstruct and reinvent techniques, styles and processes as they create visual solutions to selected themes and concepts.
Teachers may adapt or extend this resource for use with groups of different ages and across learning areas. There is rich potential for connections to be made in the study of English and the Humanities and Social Sciences as there are opportunities for creative writing and exploring continuity and change over time.
The National Gallery values feedback from students and teachers on the resources we produce. To share student work or your feedback, please email learning@nga.gov.au.

The National Gallery of Australia's learning programs are generously supported by Education Patron Tim Fairfax AC, in honour of Betty Churcher AO.