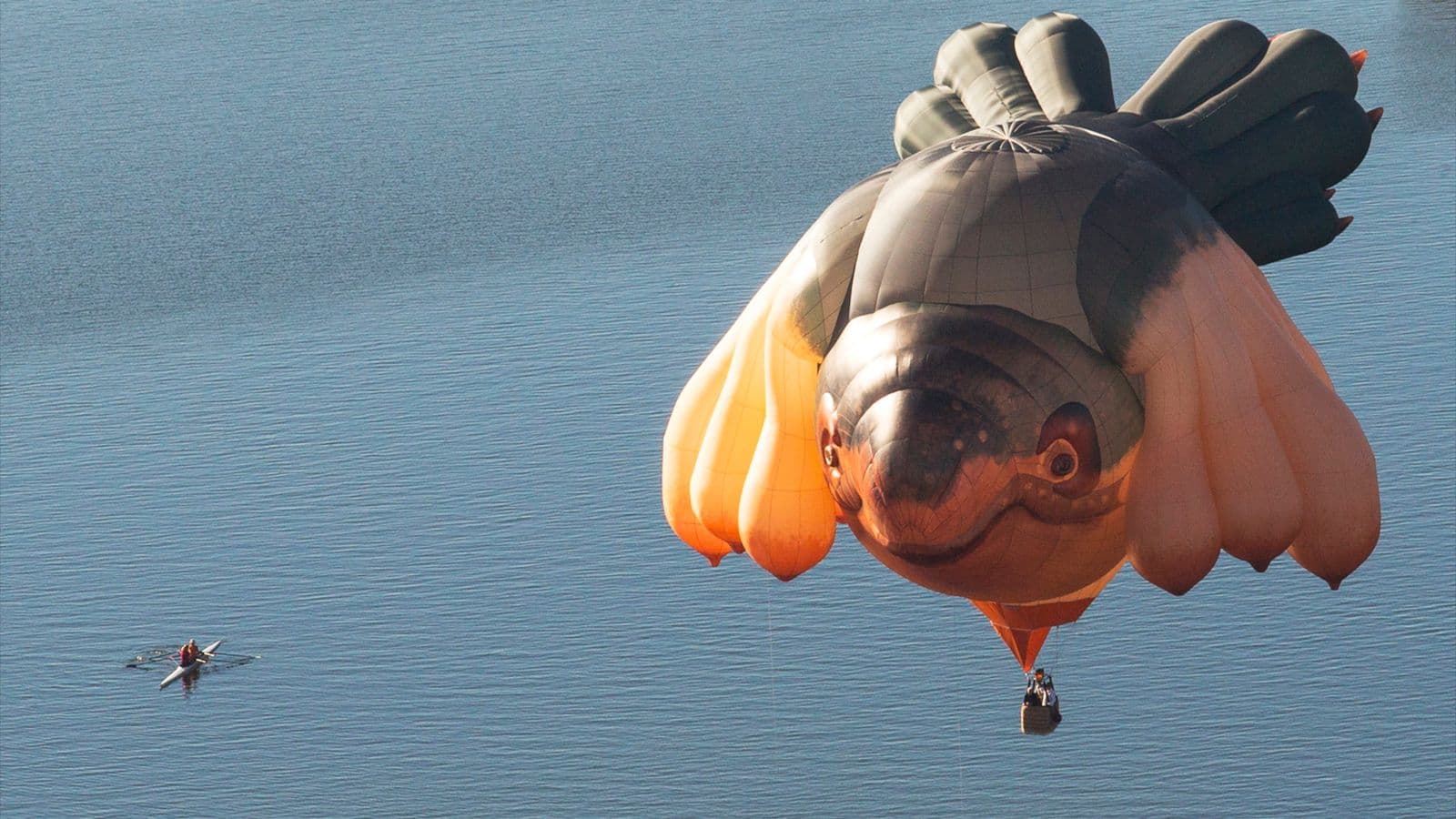 Support Know My Name
A landmark initiative for equity
---
The Know My Name initiative is a national program of exhibitions, commissions, education programs, partnerships and creative collaborations that celebrate the diversity and creativity of Australian women artists.
The initiative includes a number of programs that have been supported by a dedicated group of donors. Their generosity has helped support artists, tour exhibitions, create new learning programs for audiences of all abilities and produce a publication.
Become a Know My Name supporter by making a tax-deductible donation. Your support will help us continue this important initiative and elevate the ongoing achievements of women artists.
For more information or to discuss your gift options, please contact the National Gallery of Australia Foundation team:
Phone: +61 2 6240 6547
Email: foundation@nga.gov.au
To find out about Know My Name partnership opportunities contact the National Gallery's Partnerships team.
Principal Patron
Tim Fairfax AC
---
Major Patrons
Major Patrons list
---
Publication Partner
NGA Foundation Board Publishing Fund
---
Promotional & Retail Partners
---
Supporting Patrons
American Friends of the National Gallery of Australia with the generous support of Geoffrey Pack and Leigh Pack
Antionette Albert
Sue Cato
Penny Clive AO
Helen Cook
Martin Dickson AM and Susie Dickson
Gandel Philanthropy
Kerry Gardner AM
Pauline Harding
Colin Hindmarsh and Barbara Hindmarsh
Phillip Keir and Sarah Benjamin
Alana Kirby
Dr Andrew Lu OAM and Dr Geoffrey Lancaster AM
Elizabeth Pakchung
Suzannah Plowman
Tom Pongrass
Penelope Seidler AM
The Sun Foundation
Rhonda White AO
Ray Wilson OAM
Contributors
Lenore Adamson
Philip Bacon AM
Kay Bryan
Sue Dyer and Steve Dyer
Emeritus Professor Barbara van Ernst AM
Sarah Greer and Damian Clothier QC
Judy Gray and Rod Pilbeam
Wayne Kratzmann
Josh Milani and Danielle Milani
Jan Murphy and Sydney Williams QC
Gary Sands
Dr Sally Sojan
John Story AO and Georgina Story
Wendy Webb
Supporters of the 2020 Gala Fund
The Hon Richard Alston AO
The Aranday Foundation
Philip Bacon AM
Julian Beaumont OAM and Annie Beaumont
Berg Family Foundation
Tony Berg AM and Carol Berg
Kay Bryan
Andrew Buchanan PSM and Kate Buchanan
Robyn Burke and Graham Burke AO
Burton Taylor Foundation
Robert Cadona
Andrew Cameron AM and Cathy Cameron
Terry Campbell AO and Christine Campbell
Maurice Cashmere
Sue Cato
Dr Andrew Clouston
Marilyn Darling AC
The Hon Ashley Dawson‑Damer AM
Tim Fairfax AC and Gina Fairfax
Michael Gannon and Helen Gannon
Julian Goldenberg and Neta Saint
Richard Griffin AM and Jay Griffin
Bill Hayward and Alison Hayward
Sue Hewitt
Sam Hill-Smith
Meredith Hinchliffe
John Hindmarsh AM and Rosanna Hindmarsh OAM
Neil Hobbs and Karina Harris
Jo Horgan and Peter Wetenhall
Mark Hughes
Wayne Kratzmann
Paul Lindwall and Dr Joanne Frederiksen
Dr Andrew Lu OAM and Dr Geoffrey Lancaster AM
Sue Maple-Brown AM
Suzanne Maple-Brown and Anthony Maple-Brown
Dr Michael Martin and Elizabeth Popovski
Fiona Martin-Weber and Tom Hayward
Robert Meller
Naomi Milgrom AO
Jan Minchin
Baillieu Myer AC and Sarah Myer
Rupert Myer AO and Annabel Myer
Roslyn Packer AC
Elizabeth Pakchung
Kenneth Reed AM
Gary Sands and Garth Richardson
Diane Smith-Gander AO
Jane Smyth OAM and Dr Rick Smyth
Ezekiel Solomon AM
Sullivan Strumpf Fine Art
Urban Art Projects
Sally White OAM and Geoffrey White OAM
Ray Wilson OAM
---
Learn more about Know My Name