2018
Contemporary Australian Architects Speaker Series
Wednesdays, 5–26 September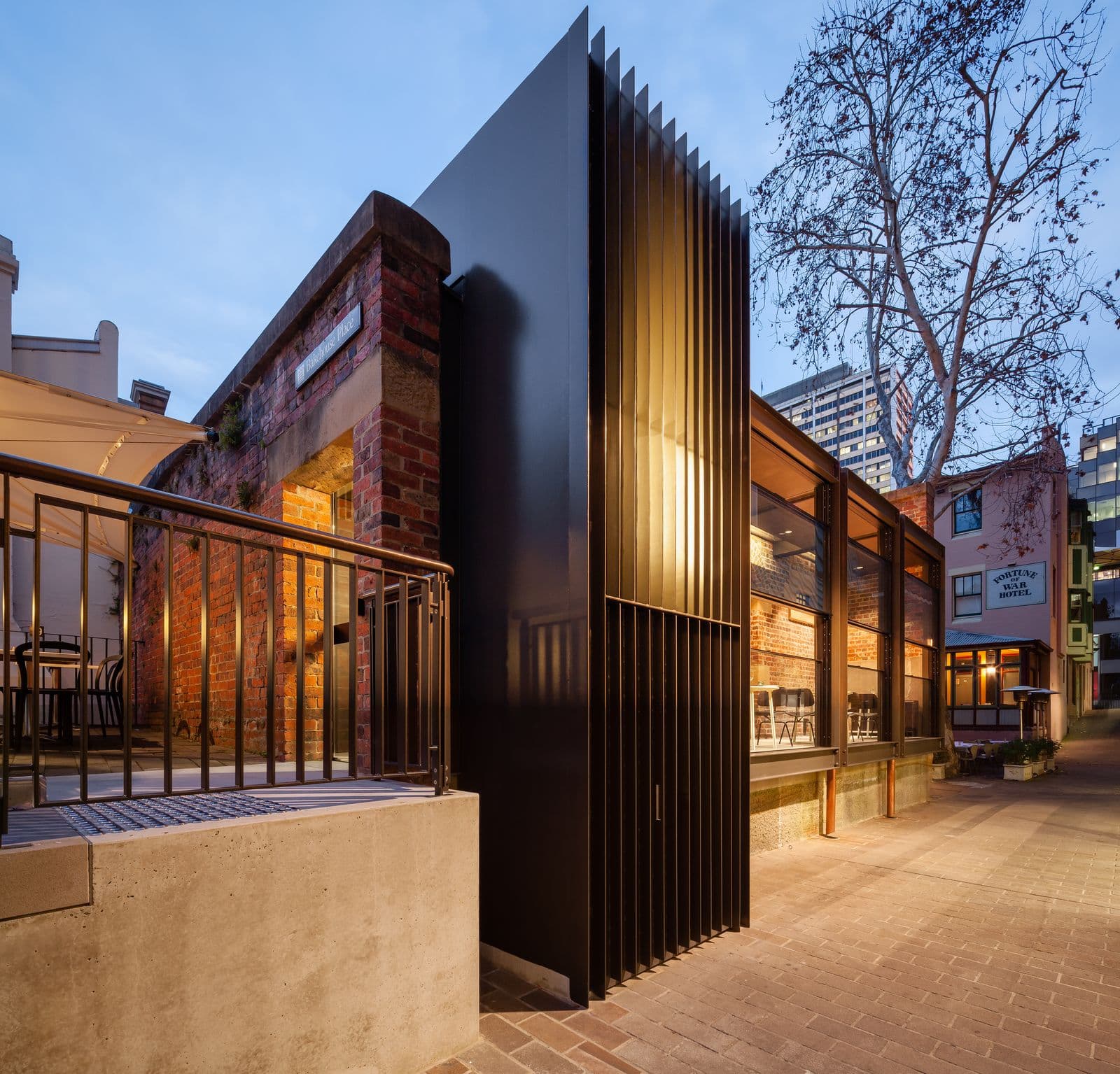 Speakers
Lecture 1 : Shaun Carter
Carter Williamson Architects
Shaun Carter, founding architect of Carter Williamson Architects loves the making of buildings, where the evidence of human hands is always present in the design and built fabric. He believes it connects us to who we are and what we are capable of. It allows us to understand that we are imperfect beings and that we can soar when inspired. He feels our buildings are the embodiment of these ideals.
Lecture 2 : David Welsh and Chris Major
Welsh + Major
The Sydney-based practice Welsh + Major seek an artistic resolution of programme and detail with a focus on context and landscape, memory and material. Their work has been recognised with several awards for design excellence from the Australian Institute of Architects, which include the Small Projects Award in the 2008 Greenway Award for Heritage Architecture in 2009 and the BDP Sustainability Award. David Welsh has tutored at The University of Sydney and the University of New South Wales, and run Masters Studios in environmental sustainability and material technologies at the University of Technology, Sydney. Welsh + Major's portfolio of work spans across public spaces and private homes, restaurants and bars, galleries and shops, workplaces, and the reinvention of historic buildings.
Lecture 3 : Dillon Kombumerri
Office of the Government Architect NSW
Dillon Kombumerri, an Aboriginal descendant of the Yugembir nation on the Gold Coast, Queensland is the Principal Architect in the NSW Government Architect Office and has designed several award-winning projects. With over twenty-five years of experience in architectural practice, Dillon brings his own unique Indigenous perspective to re-imagining the built environment. He has a passion for projects that seek to improve the health, wellbeing and prosperity of Indigenous communities. He has lectured globally in many forums, drawing attention to the value of Indigenous knowledge and how it can deliver better outcomes for the built environment.
Lecture 4 : Richard Hassell
WOHA, Singapore
Inaugural international guest speaker for the series
Richard Hassell from the Singapore-based architecture practice, WOHA, (established by Hassell and Wong Mun Summ in 1994)
WOHA incorporate sustainable design strategies as a response to climate change and widespread urbanization and their unique approach to tropical architecture and urbanism, sees landscape and community space woven through porous structures. Their extensive use of natural vegetation as a building element makes them extraordinary. In addition to architectural practice, both Hassell and Wong have lectured at universities around the world. In March 2016, the 'Garden City Mega City' exhibition opened at the Skyscraper Museum, New York, and the immersive video installation 'Fragments of an Urban Future' – featuring three WOHA buildings – was launched at the Venice Biennale in May 2016.