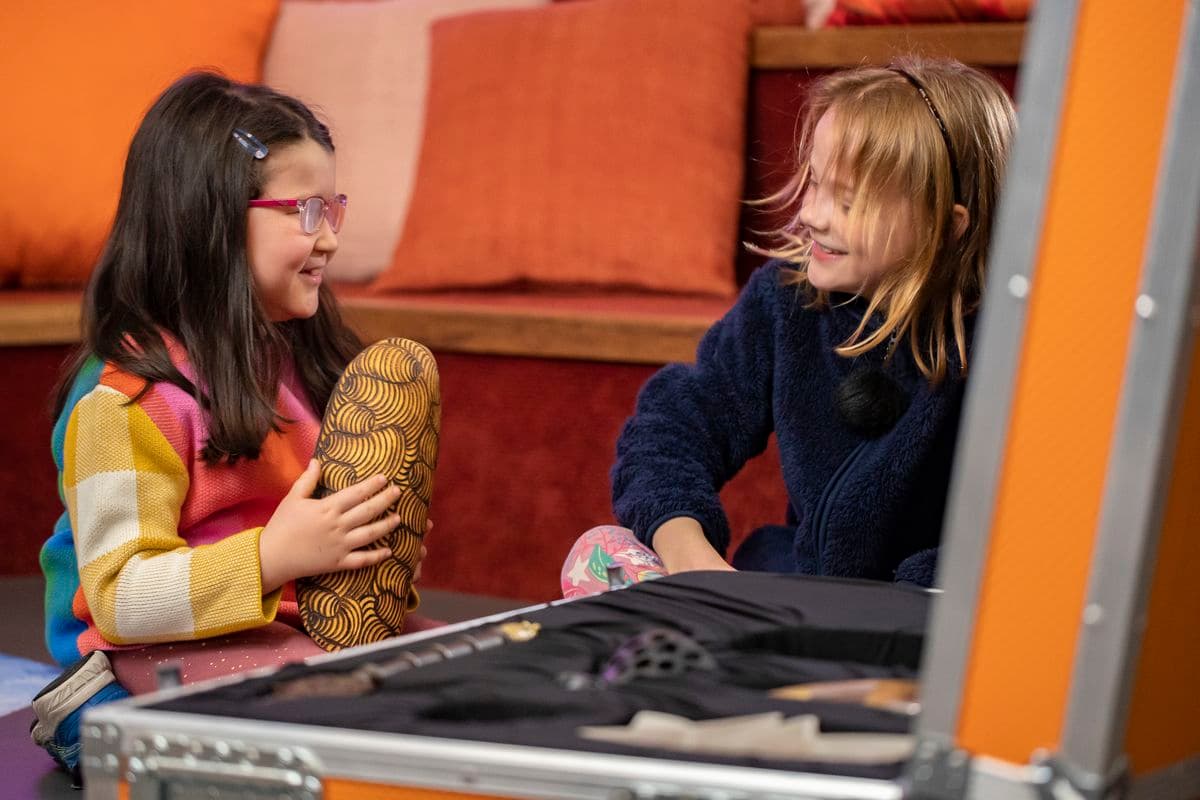 The Art Cases program is a core part of the National Gallery's Touring Exhibitions program. The program comprises five art-filled cases that travel to schools, libraries, community centres, galleries and aged care homes, where the works are discovered and handled by adults and children of all ages for both exhibition and hands-on programs such as art making and story-telling.
In 1998 Jim and Elaine Wolfensohn generously donated funds to purchase interesting and durable works to tour to metropolitan, regional, and remote areas of Australia. Then known as the Jim and Elaine Wolfensohn Gift, two cases began touring in 1990 and were joined by a third case in 2004.
After three decades of touring, the program was expanded in 2021 thanks to the generous support of the Neilson Foundation. Five cases now tour Australia with revised artworks and themes inspiring creativity, inclusivity and learning.
The five cases and their themes are:
Copper – Country
Red – Bodies
Blue – Earth
Orange – Form and Function
Yellow – Past, Present & Future

Contact
Are you interested in hosting an Art Case in your local community? The program is free of charge and freight and insurance are arranged by the Gallery.
Please contact travex@nga.gov.au.
The National Gallery's Art Cases are generously supported by the Neilson Foundation with grateful acknowledgement of founding patrons Elaine and Jim Wolfensohn.
Supported by
Neilson Foundation
Touring Dates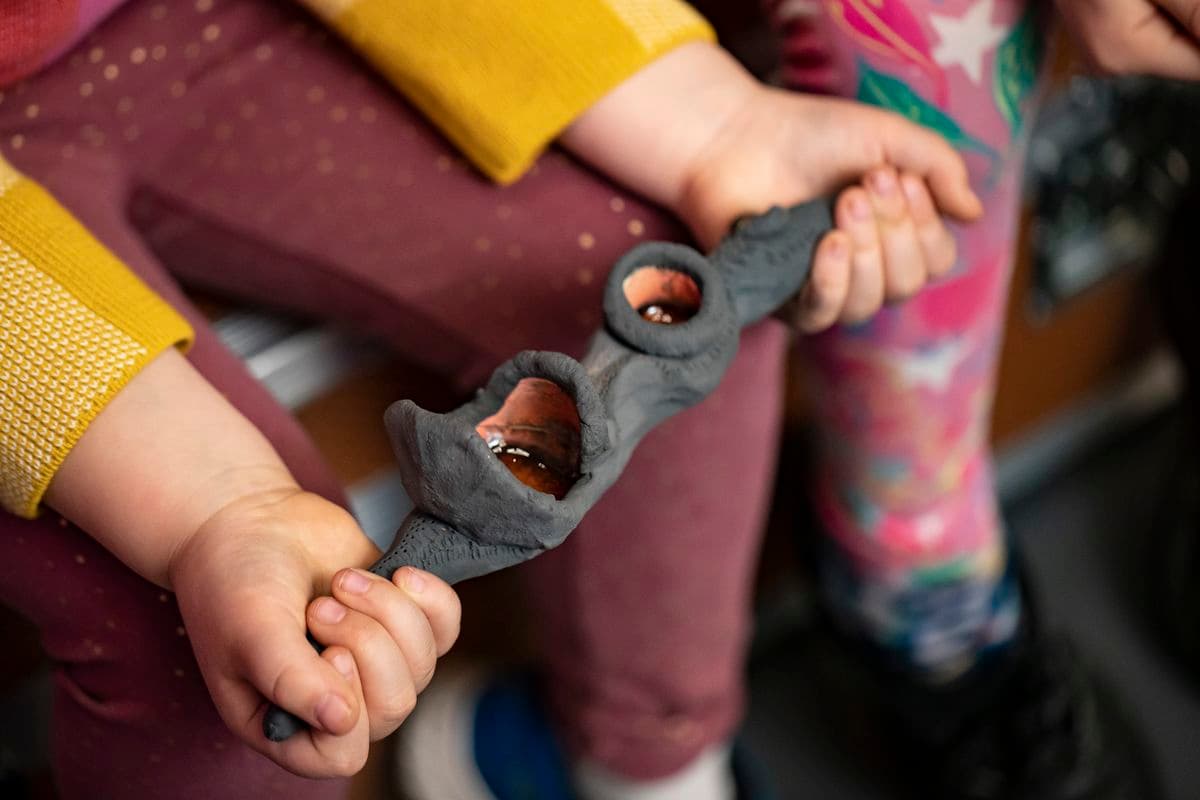 2021
Blue case – Earth
Yellow case – Past, Present + Future 
Central Goldfields Art Gallery, VIC
Foster, Korumburra and Leongatha Libraries, VIC
Canley Vale High School, NSW
Red case – Bodies
Orange case – Form + Function
Southern Vales Christian College, SA
Devonport Library, TAS
Burnie Library, TAS
Copper case – Country
New England Regional Art Museum NSW
Tamworth Regional Gallery NSW
Willyama High School NSW