For people who are deaf or hard of hearing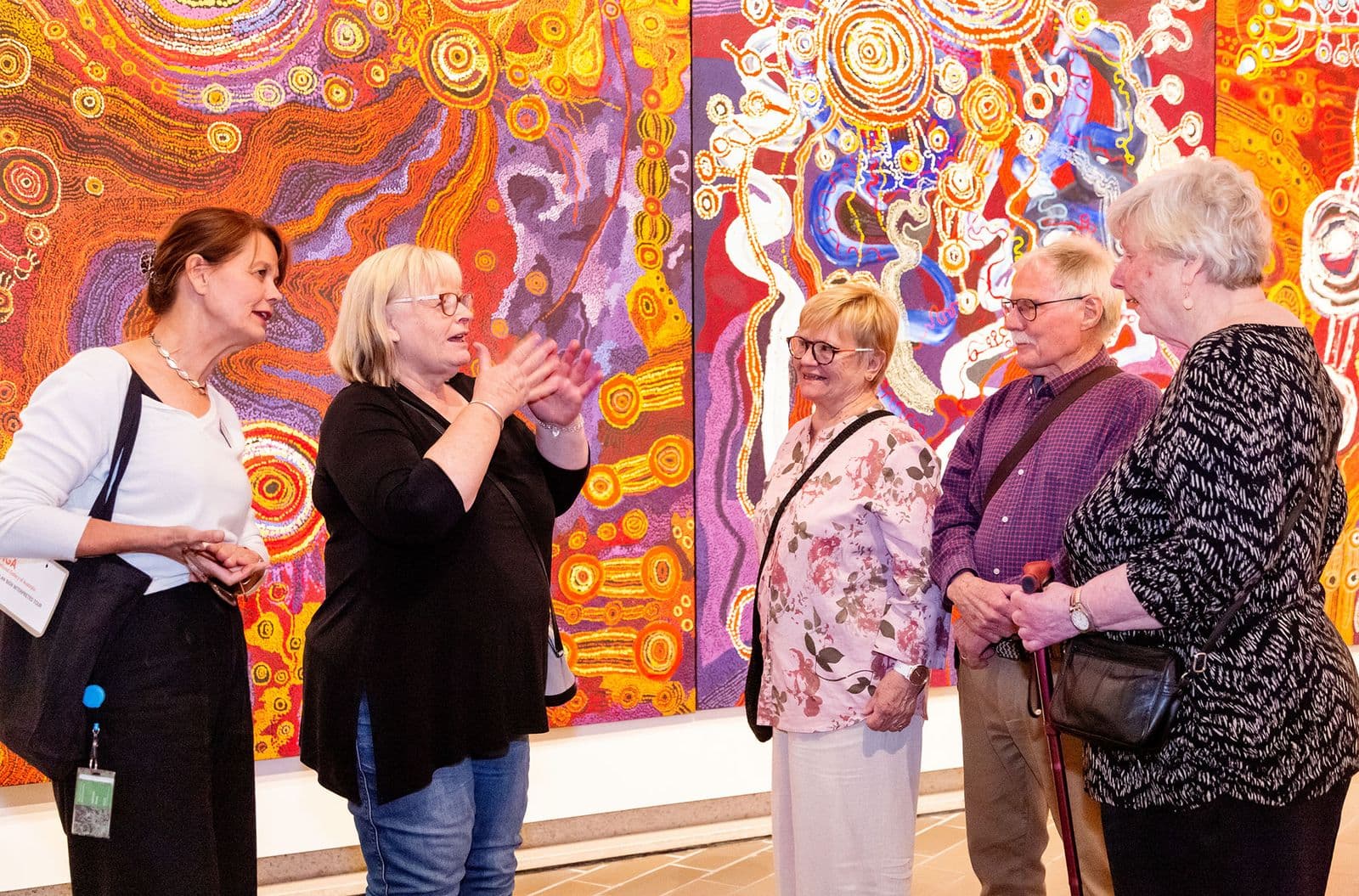 Other programs
Assistive Listening Systems:
Audio loop
There are Audio Induction Loop Systems installed at the main entrance, Gandel Hall, James Fairfax Theatre and Tim Fairfax Learning Studio.
Designed with you:
Auslan Interpretation
Is there an upcoming Gallery event that you would like to attend? The Gallery can provide an Auslan sign-interpreter for lectures, workshops and talks for individuals and groups.
Program details
All ages and abilities
Free (bookings essential)
Please provide 4 weeks' notice
Contact access@nga.gov.au
or call +61 2 6240 6632
Designed with you:
Auslan for Everyone
Expand your expressive tools by learning simple Auslan signs for the visual arts in a 45-minute interactive tour at the Gallery.
Program details
All ages
$10 per person (bookings essential)
Groups can include up to 12 participants 
Please provide 4 weeks' notice
Contact groupbookings@nga.gov.au
or call +61 2 6240 6777