For people with disability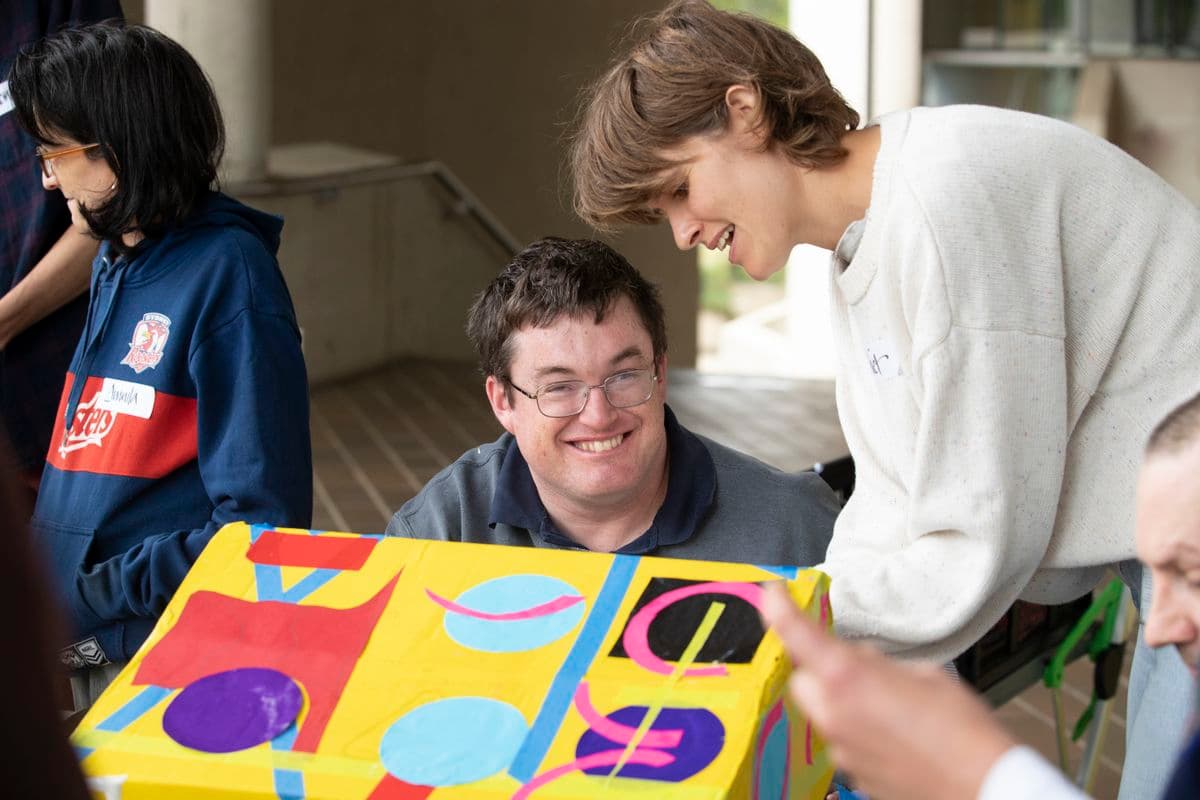 Programs
Access to Art
Access to Art is a quarterly program for people with disability and their care partners to enjoy a group tour and creative activities with a focus on major exhibitions and works of art in the Gallery's collection.
Mobility aids, such as motorised scooters, wheelchairs, and wheelie walkers are available on request from the Information Desk. Call +61 2 6240 6411 to book a motorised scooter in advance
Program details
All ages and abilities
Free (bookings recommended, limited capacity)
What's on
Designed with you:
Access to Art
Do you belong to a school or community group that provides social opportunities and support? Disability support groups and organisations can request a tour.
Program details
All ages and abilities.
Free (bookings essential)
Groups can include up to 12 participants
Please provide 4 weeks' notice
Contact groupbookings@nga.gov.au or call +61 2 6240 6519