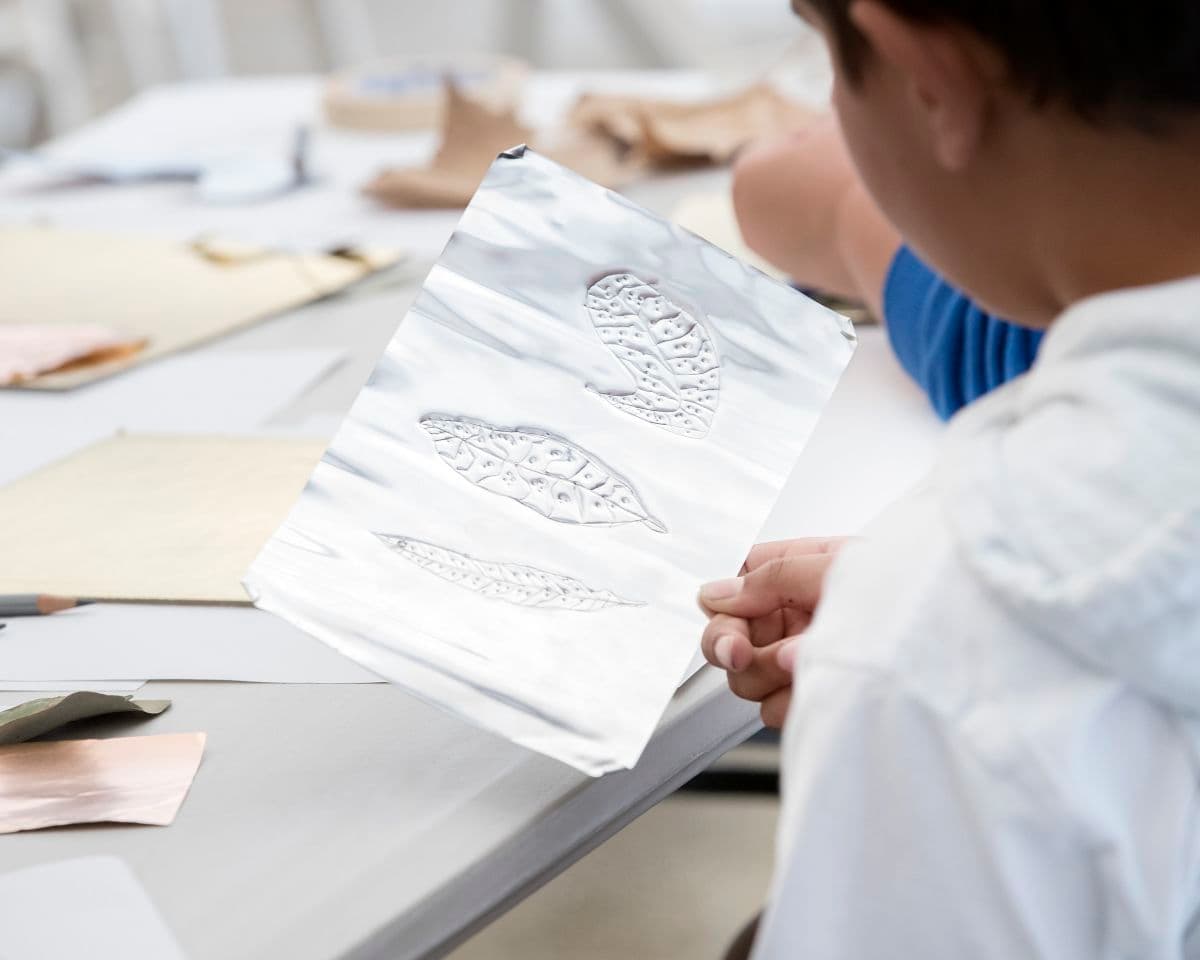 Do you love making? Are you interested in how artists work? Join us from home to discover, create and share.
Looking for ways to fill a rainy afternoon, or a quiet evening? Art From Home is designed for the whole family to roll up their sleeves and get creative.
You can also listen to our range of podcasts, read our stories, or watch videos of artists at work. If you are a teacher or student, be sure to check out our learning resources or book an online program.
Art Steps
Written by artists for kids and families, Art Steps are instructions that invite you to create your own work of art. At the Gallery, join us at the Family Desk. From home, create and share by following the step-by-step instructions below.
Art Steps: Jeffrey Smart
Jeffrey Smart was interested in the visual experience of being in a city. He enjoyed painting the simple shapes and bold colours of signs set in city landscapes.
Make a geometric sign inspired by Jeffrey Smart to display in your neighbourhood.
Collect paper with bold colours
Cut shapes, such as triangles, squares, or zigzags
Arrange the shapes on cardboard to make a sign. How can you use shapes to communicate your message?
Stick everything in place with glue or tape
Display your sign in your neighbourhood
Take a picture and send it to us.
Art Family
We've collaborated with some of the most exciting artists in Australia and the world to put together activities for you to do at home. Download the PDF activity sheets to get started.