Art Steps by Judy Watson & Helen Johnson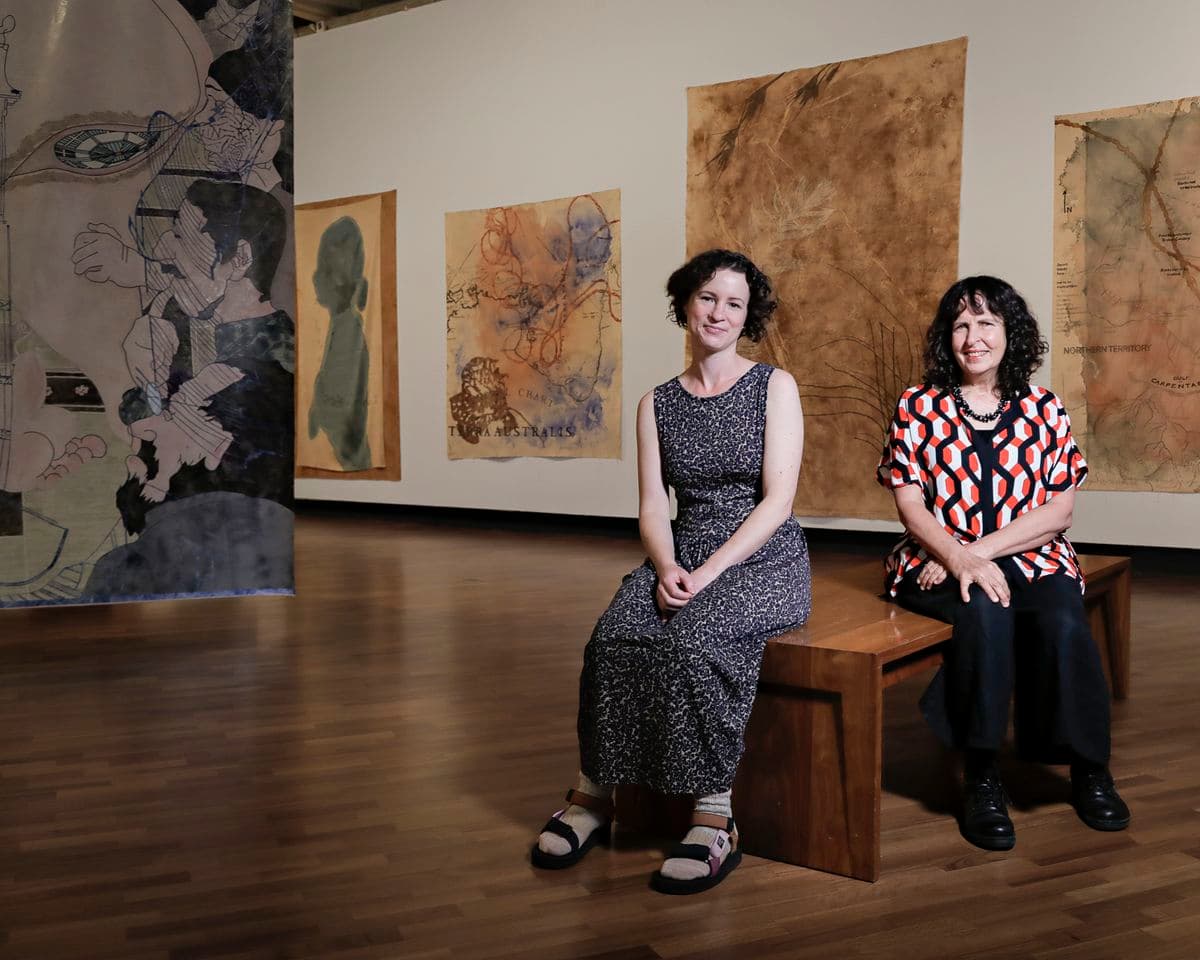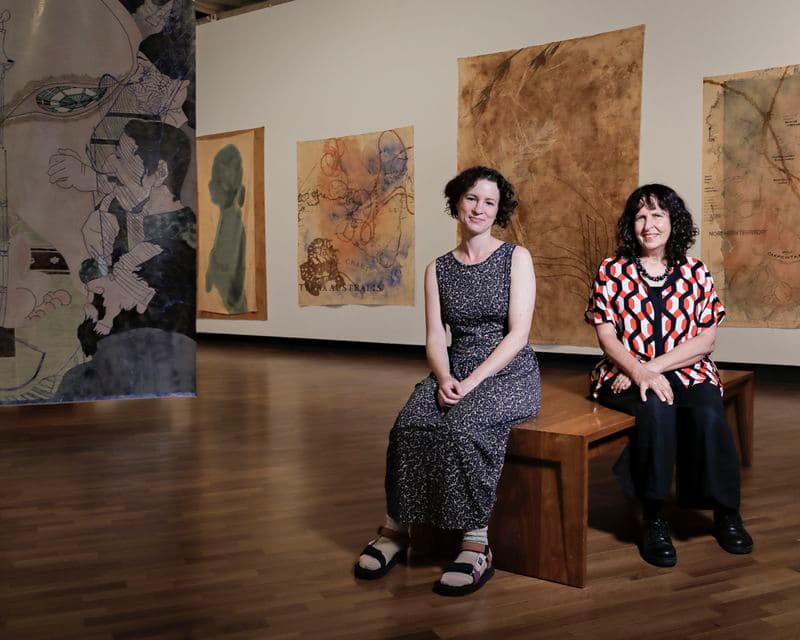 Art Steps Audio – Judy Watson and Helen Johnson
Hello, I'm Judy Watson, a Waanyi woman, whose Aboriginal Country is in North West Qld in the Gulf of Carpentaria. I am living on Jagera/Yuggera and Turrbal Country in Meanjin/Brisbane.
I'm Helen Johnson, a second-generation, Anglo immigrant living on Wurundjeri Woiwurrung Country in Naarm/Melbourne.
As artists we make work about where we live, depicting the environment and the people who have lived here at different times. In our exhibition Judy Watson & Helen Johnson: the red thread of history, loose ends we used different techniques and materials to create layers from stories and memories.
For this activity you can create a layered picture about where you live.
Start by walking around your garden or neighbourhood and collecting things, like fallen leaves, sticks, and interesting objects. Notice the different textures, colours, and shapes.
Lay your collection out in front of you and think about how you might use these elements.
You may choose to draw your objects, or if you have things like leaves or trunks of trees you could lay your paper on top or around the tree trunks and use a crayon to make a rubbing.
You might like to trace around something you collected or cut out the shape and use it as a silhouette layer.
You could cut out your shapes from coloured paper, cellophane or plastic and stick them to a window, so you can see their forms against the outside environment.