Art Together with Joel Bray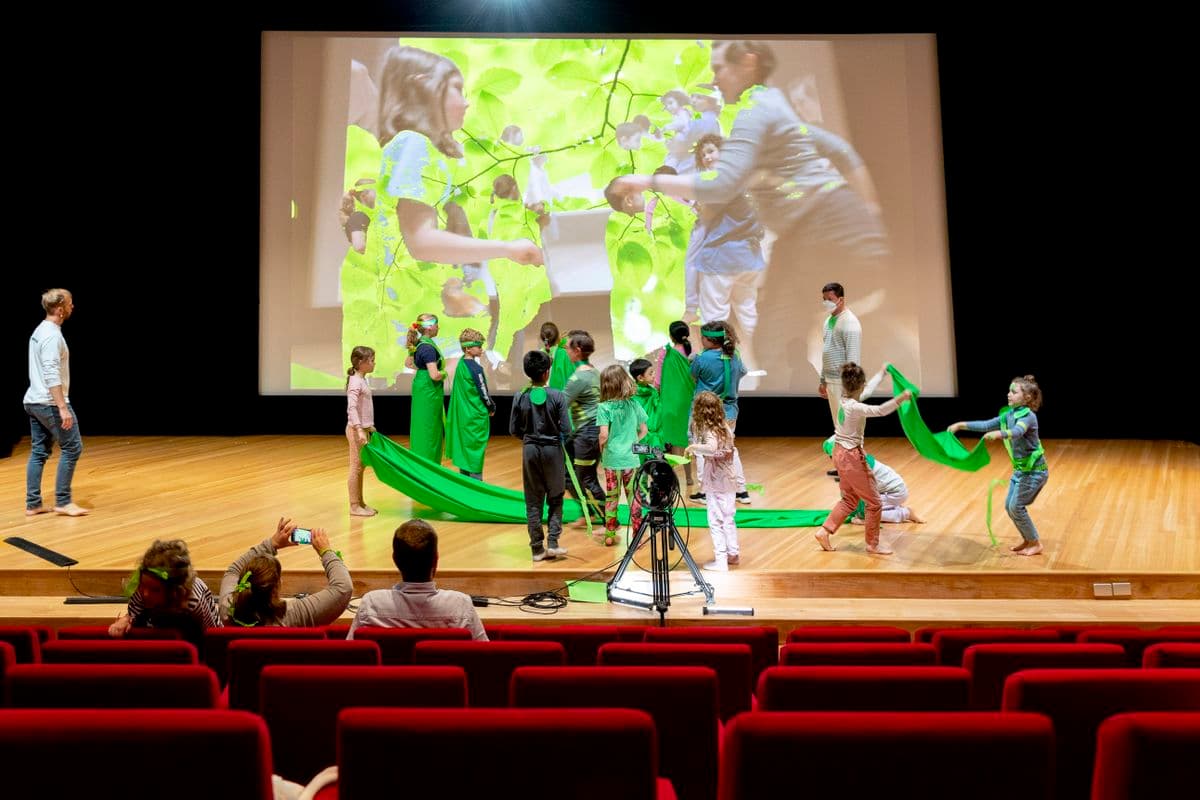 As part of the public program for the 4th National Indigenous Art Triennial: Ceremony, dancer and choreographer Joel Bray, Wiradjuri people, led collaborative performances in autumn and winter 2022.
Joel Bray was featured in the National Gallery's 4th National Indigenous Art Triennial: Ceremony with his multi-channel video installation Giraaru Galing Gaanhagirri, 2022. Bray's live performances are often participatory and rooted in exchange with audiences.
Generously sharing his story and methodologies, Joel Bray created memorable experiences where participants learnt through culture not just about culture. Beginning with a series of games and exercises, participants developed a vocabulary of movements as a group. Taking turns as performers and audience, participants combined these to create a way of dancing together.
During Art Together in autumn participants took inspiration from Joel Bray's promenade performance for the opening weekend of the exhibition and responded to works in the National Gallery Sculpture Garden. The winter Art Together related more closely to Giraaru Galing Gaanhagirri, and participants used green screen technology to transpose pictures of the landscape onto their bodies as they performed.
"This was a great way to introduce my kids to contemporary dance and inspire them."
"We feel it is very important for the young generation to see that art is not only historical and in museums but is among us, is produced by vibrant and alive individuals that they can meet and be inspired by. Bringing art of all forms alive and into their lives is imperative for them to understand the importance of creativity and all of the arts."
"I really valued the opportunity to spend this time with my child and to do something creative together."