Marks and Music
Experiment with mark making and discover lyricism in art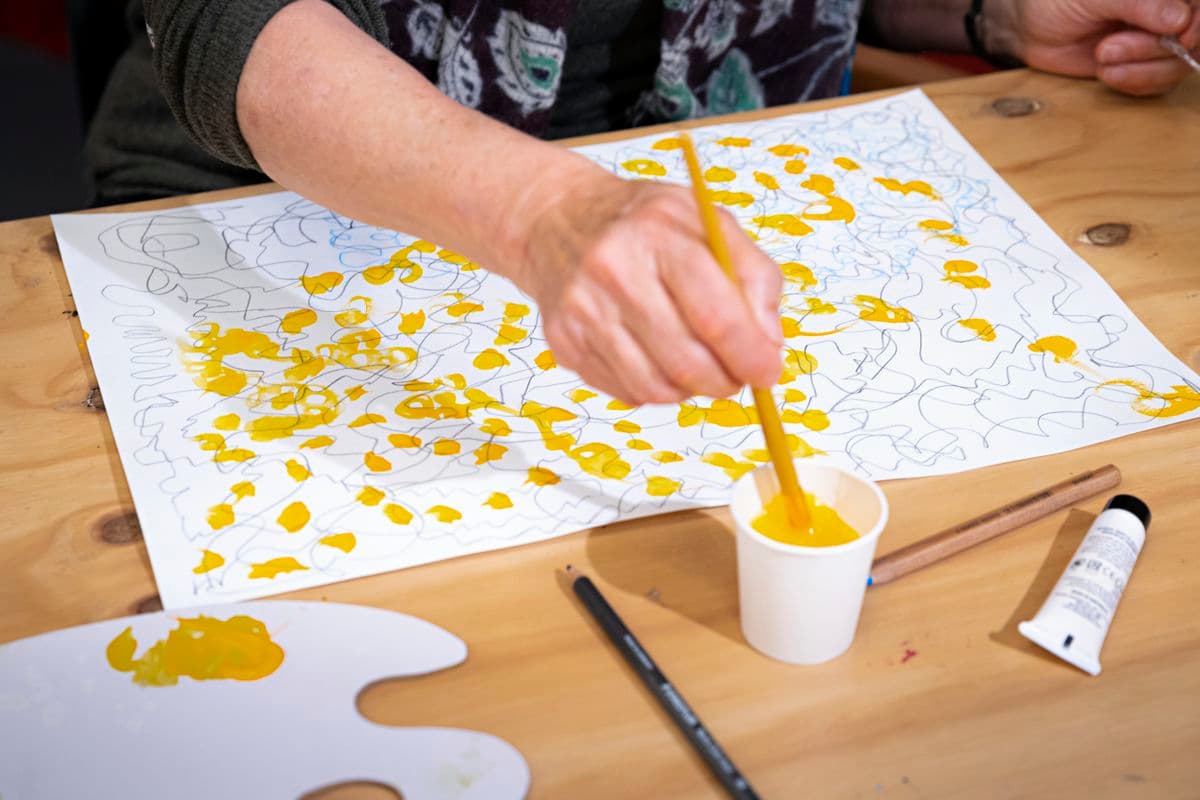 Materials needed:
Large sheet of thick, high-quality paper (cardboard works well)
One coloured pencil
One coloured crayon or oil pastel
A coloured acrylic or watercolour paint
Paintbrush
Cup of water
Start by looking at the works of art listed below. We have suggested some questions that will help facilitate a discussion, then follow the instructional video to create your own work of art.
Artmaking Activity
The video can be watched before you begin artmaking, or it can be watched while you make with participants following along. We encourage you to pause or rewind as required.
Activity steps:
Play a piece of music.
Listen to the music and respond with a pencil on paper. What marks will you make to imitate the beat or the melody?
Experiment with different styles of music and different mediums. How does the experience change if you use crayon or paint?
Choose a workshop
Explore horizon lines and play with perspective

Play with found materials and experiment with pattern

Discover the magic of light