National Visual Art Education Conference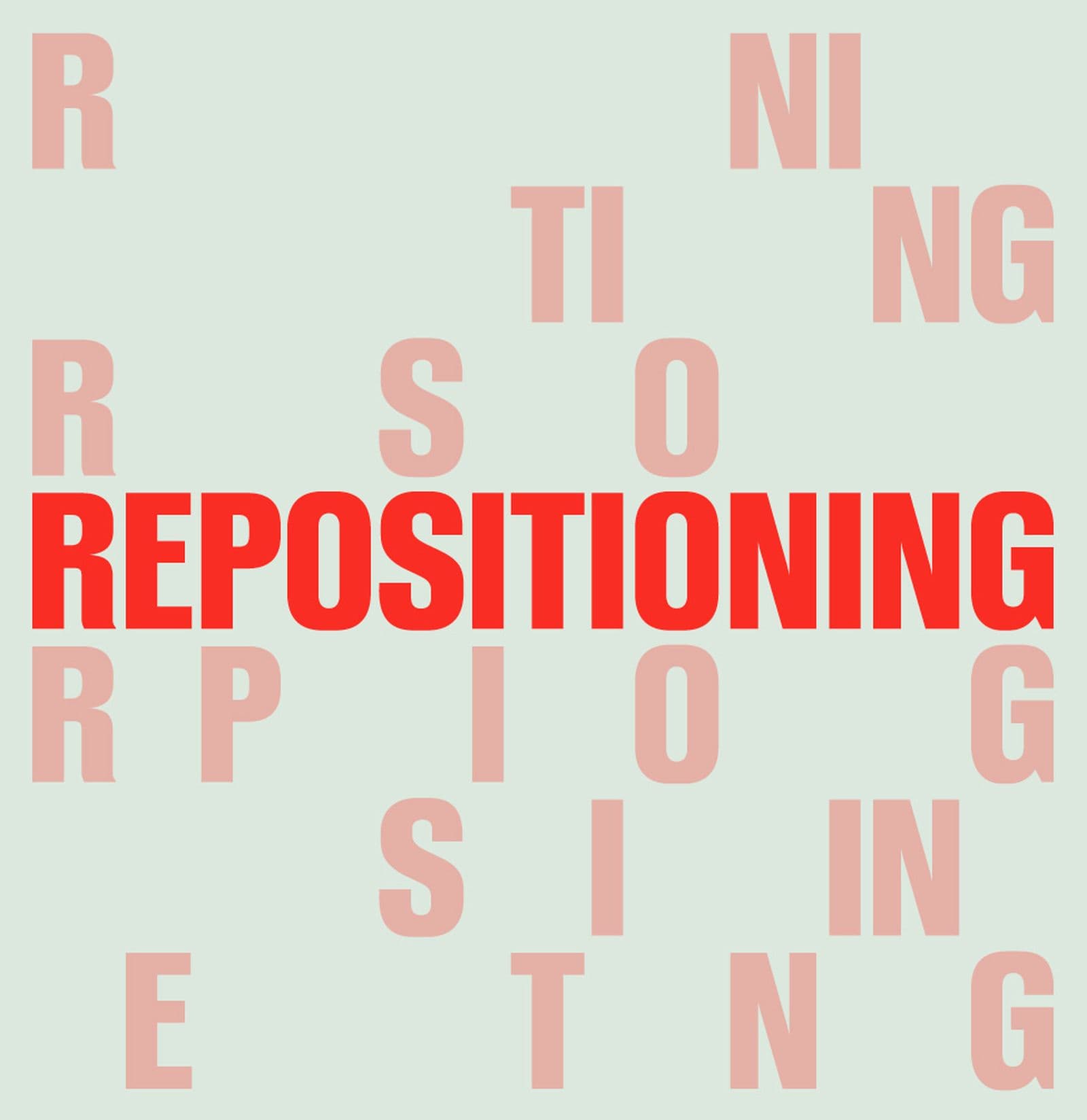 Key information
The National Visual Art Education Conference (NVAEC) brings together teachers, artists, cultural practitioners and thought-leaders to inspire and energise best-practice teaching and learning in the visual arts. NVAEC is a key professional development opportunity for educators working in schools, arts, health and community organisations, with a national focus on arts education.
This year's theme REPOSITIONING challenges us to engage with art, pedagogy, and our changing world through a critical and curious lens looking at the ways we learn, how we can think in new ways about our work and the spaces in which learning thrives. NVAEC 2024 will investigate this theme through several perspectives, including First Nations knowledges, ground-breaking technologies, gender equity, access and wellbeing. Two major exhibitions will be on display at the National Gallery during the Conference – Emily Kam Kngwarray and Jordan Wolfson's Body Sculpture.
NVAEC will begin on the afternoon of Monday 22 January 2024 and conclude at 5pm on Wednesday 24 January 2024.
This program is supported by Learning & Digital Patron Tim Fairfax AC.
Keynote speakers and workshop presenters
Brooke Minto
Brooke A. Minto assumed the role of Executive Director and CEO of the Columbus Museum of Art (CMA) in May 2023. With a career spanning over two decades, Minto has experience working for a range of museums and interdisciplinary arts organisations in the United States and abroad.  Before joining CMA, Minto served as the inaugural executive director of the Black Trustee Alliance for Art Museums (BTA). During her time with BTA, she grew the grant-funded pilot program into a robust nonprofit membership organisation equipping Black trustees with the resources to bring meaningful and lasting change to their institutions. In 2023, Minto was recognised by the American Alliance for Museums for her work advancing diversity, equity, accessibility, and inclusion (DEAI) in the museum field.
Previously, Minto served as a managing director of Advisory Board for the Arts and held senior leadership roles at Zeitz Museum of Contemporary Art Africa in Cape Town, the New Museum in New York, the New Orleans Museum of Art, and Pérez Art Museum Miami. She began her career in the curatorial department of the Solomon R. Guggenheim Museum. A graduate of Dartmouth College, Minto studied art history, and earned a master's degree in modern art and critical studies from Columbia University. Her passion for the arts extends beyond her professional endeavours; she actively contributes to the field by serving on the board of advisors for the Hood Museum of Art, Dartmouth and the board of directors for Print Center New York.
Jennifer Lehe
Jennifer Lehe is the Beth Crane and Richard McKee Director of Learning Innovation at the Columbus Museum of Art (Ohio, USA). There she leads learning programs for audiences of all ages and ensures the museum is continually (re)imagining, experimenting, and evaluating toward deep impacts. Jen is proud to have directed the three-year research-practice collaborative between the Museum and classroom teachers, the Making Creativity Visible initiative, investigating ways to model, foster, and authentically assess creativity in K-12 settings; and to have co-launched the Wonder School laboratory preschool and the Center for Art and Social Engagement, a catalyst for civil discourse around issues of relevance to contemporary life. Jen is the Project Director of Cultivating Creative and Civic Capacities, an initiative of CMA, Project Zero at the Harvard Graduate School of Education, and public school teachers to nurture student imagination, critical thinking, and agency towards a better world. Jen holds a Master's degree in Arts in Education from Harvard Graduate School of Education and a Bachelor of Fine Arts in Photography from New York University.
Jen has presented at conferences for the American Alliance of Museums, the National Arts Education Association (USA), Women in Leadership (Buckeye Association of School Administrators), and serves on the Early Childhood Development and Education Advisory Committee for Columbus State Community College and the Leadership Columbus Advisory Committee.
Ming Wong
Ming Wong (Chinese: 黄汉明; pinyin: Huáng Hànmíng) is a Singaporean contemporary artist who lives and works in Berlin, known for his re-interpretations of iconic films and performances from world cinema in his video installations, often featuring "miscastings" of himself in roles of varied identities. In 2009, at the Singapore Pavilion of the 53rd Venice Biennale, Wong represented Singapore with the body of work, Life of Imitation, for which he was awarded the Special Mention (Expanding Worlds) during the Biennale's Opening Ceremony, the first time a Singaporean artist would receive an award at the Venice Biennale. Wong is currently a Professor in Performance in the Expanded Field at Royal Institute of Art in Stockholm. Wayang Spaceship, commissioned by The Everyday Museum at the Singapore Art Museum, is a major public art exhibition with daily activations from July 2022 to December 2023.
Tony Albert
Tony Albert (Girramay/Yidinji/Kuku-Yalanji peoples) has achieved extraordinary visibility and much critical acclaim for his visual art practice, which combines text, video, drawing, painting and three-dimensional objects.
Examining the legacy of racial and cultural misrepresentation, particularly of Australia's Aboriginal people, Albert has developed a universal language that seeks to rewrite historical mistruths and injustice. Albert is acknowledged industry wide as a valued ambassador for Indigenous community and culture. In January 2023 he was awarded an Honorary Doctorate by Griffith University for his significant contribution to the arts. He is the first Indigenous Trustee for the Art Gallery of New South Wales, a member of the Art Gallery of New South Wales Indigenous advisory, a board member for the City of Sydney's Public Art Panel and member of the Art & Place Board at the Queensland Children's Hospital.
Kelli Cole
Kelli Cole is a Warumunga and Luritja woman from central Australia and curator of Special Projects for the Aboriginal and Torres Strait Islander Art Department at the National Gallery of Australia, Canberra. She has worked on major projects at the Gallery since 2007, including the National Indigenous Art Triennial in 2007 and 2012, 2018, 2021 and assisted in the development of the Aboriginal and Torres Strait Islander galleries in 2010.
She has written on various aspects of Indigenous art for Gallery publications, including the magazine Artonview, and for the 2014 special Indigenous issue of Artlink, and the 2020 September edition of the Australian Vogue magazine, which showcased artist Betty Muffler an Aṉangu Pitjantjatjara Yankunytjatjara (APY) Lands in South Australia.  Kelli has curated several exhibitions including Alive and Spirited 2015. She was employed as a consultant curator at the National Museum of Australia and curated Unsettled: Stories within an exhibition showcasing five leading First Nations artists, responding to the National Museum of Australia's major exhibition, Encounter 2016. Kelli co-curated Resolution: new Indigenous photo media travelling exhibition and Body Language exhibition 2019.
Kelli is the co-curator along with Hetti Perkins of the Emily Kam Kngwarray exhibition at the National Gallery, showing 2 Dec 2023 – 28 Apr 2024.
Mikaela Jade
Mikaela is a Cabrogal woman of the Dharug-speaking Nation of Sydney. She began her career as a national park ranger, drawing on her background in environmental biology. While working in the remote Northern Territory, she started a project that led her to found Indigital: Australia's first Indigenous Edu-tech company.
Through Indigital, Mikaela seeks to develop innovative ways to digitise and translate knowledge and culture from remote and ancient communities. Her aim is for Indigital to help create meaningful pathways for Indigenous people into the digital economy and the creation of future technologies.
Mikaela's visionary work and achievements have been widely recognised. In 2022 alone, Mikaela was announced as one of 15 leaders to be awarded the Schwab Foundation 2022 Social Innovators of the Year award, was nominated for the ACT Australian of the Year Award, and was named ANU Indigenous Alumna of the Year. Mikaela has spoken at the United Nations in New York to demonstrate the impact of new technologies in Indigenous communities, is a member of the WEF Metaverse Governance Steering Group, and a delegate on the UN Permanent Forum on Indigenous Issues.
Onsite program
$410 Early Bird (until allocation exhausted) | $480 Standard | $380 Pre-Service Teachers
Onsite ticket holders attend the conference in-person at the National Gallery with access to onsite presentations and a range of interactive workshops. This ticket includes catering as well as access to recorded sessions from the 2024 program.
Online program
$100 Standard | $50 Concession
Online tickets holders attend the conference online, with access to all online presentations along with a range of virtual workshop experiences. All delegates receive access to recorded sessions from the 2024 program.
Published 15 February 2019
Published 15 February 2019
Published 15 February 2019
Published 15 February 2019