National Visual Art Education Conference Schedule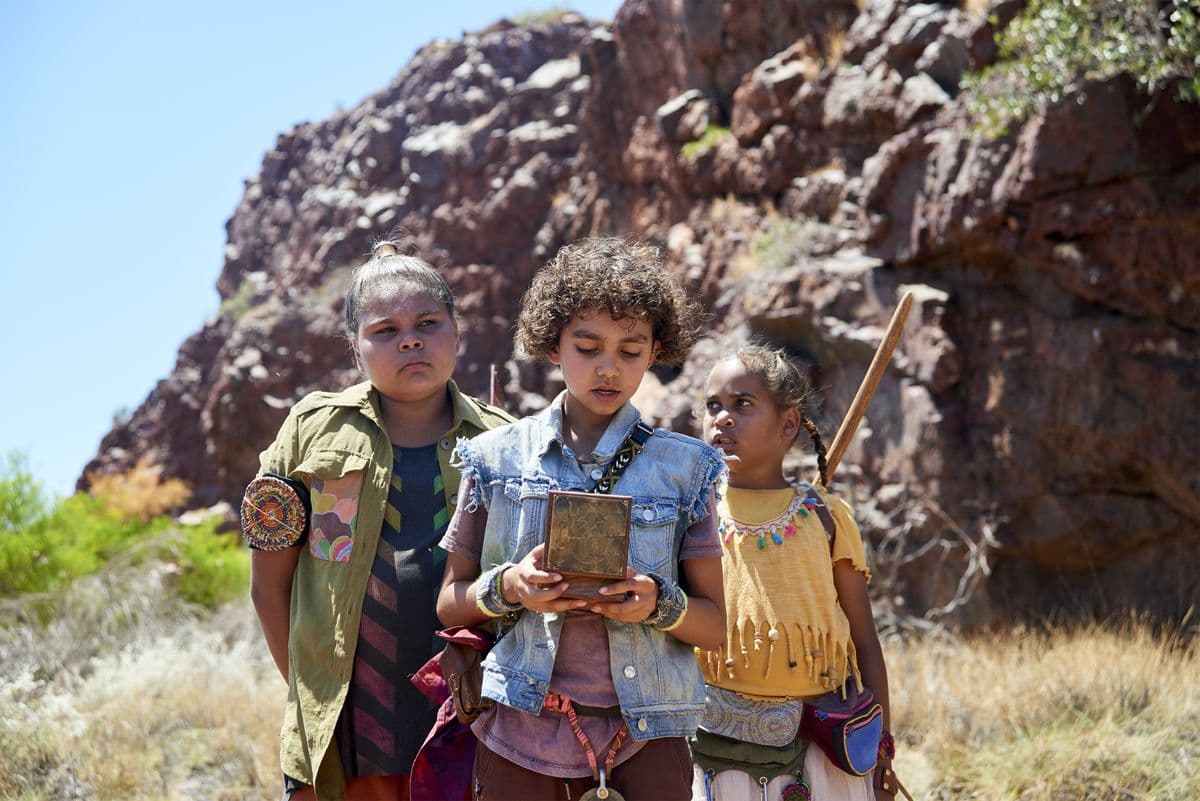 The 2022 National Visual Art Education Conference presents a program of active and activating learning experiences that challenge and empower all educators to embed First Nations perspectives in their practice.
Presented online, with opportunities for in-person attendance at the National Gallery, the conference program combines presentations and artist talks, interactive workshops, opportunities for reflection and conversation, and access to a portal of tools, frameworks and resources to support teaching and learning.
This schedule is subject to change, with additional speakers and workshops to be advised.
*Included in half and full-day program
** Included in full-day program
THU 21 APRIL 2022
Online presentations* From 10am
Hetti Perkins, Arrernte and Kalkadoon peoples, Senior Curator-at-Large, Aboriginal and Torres Strait Islander Art at the National Gallery of Australia
4th National Indigenous Art Triennial: Ceremony

Krystal Hurst, Worimi people, First Nations Lead Artist Educator, National Gallery of Australia 
Art Ways of Learning at the National Gallery of Australia

Joel Bray, Wiradjuri people, exhibiting artist, 4th National Indigenous Art Triennial: Ceremony
Artist Talk
Onsite workshops** From 2pm
Art Ways of Learning
Krystal Hurst, Worimi people, First Nations Lead Artist Educator, National Gallery of Australia
Location: National Gallery of Australia
Hermannsburg Potters: individuals in community, on Country
Krysia Kitch, Manager Learning Programs, and Marina Neilson, Visitor Services Coordinator, National Portrait Gallery
Location: National Gallery of Australia and National Portrait Gallery
Online workshops** From 2pm
Aboriginal and Torres Strait Islander Art in the Classroom – strategies for engaging in a culturally appropriate and meaningful way
Kylie Neagle, Education Coordinator, Art Gallery of South Australia
Curriculum and Culture
Louise Campbell, Gumbainggar Dhungutti Yuin
Special event* 7pm – 8pm
Dr Melissa Chiu, Director, Smithsonian's Hirshhorn Museum and Sculpture Garden
Betty Churcher Memorial Oration
FRI 22 APRIL 2022
Online presentations*
From 10am
Dr Melanie Riwai-Couch, educational leader, Aotearoa, New Zealand
Niho Taniwha: an Indigenous framework for teaching and learning

Joel Spring, Wiradjuri people, exhibiting artist, 4th National Indigenous Art Triennial: Ceremony
Artist Talk

Aunty Mary Atkinson/Charles, Wiradjuri and Ngunnawal peoples, Senior Elder, Educator and Cultural Practitioner​​
Wesfarmers Indigenous Leadership Program

Screening: Nyctinasty
Hayley Millar Baker, exhibiting artist, 4th National Indigenous Art Triennial: Ceremony
Onsite workshops**
From 2pm
Art Ways of Learning
Krystal Hurst, Worimi people, First Nations Lead Artist Educator, National Gallery of Australia
Location: National Gallery of Australia
Dots or Not: Critiquing Curriculum Resources 
Sharon Davis, Bardi and Kija peoples, Director of Education and Ethics, The Australian Institute of Aboriginal and Torres Strait Islander studies
Location: AIATSIS, with return transport from National Gallery
Larry Brandy, Wiradjuri storyteller, a workshop for early childhood and primary teachers
Larry Brandy, Wiradjuri people, storyteller and author
Location: National Gallery of Australia
Online workshops**
From 2pm
Portraits from A to P
Krysia Kitch, Manager Learning Programs, National Portrait Gallery and Marina Neilson, Visitor Services Coordinator, National Portrait Gallery
Curriculum and Culture
Louise Campbell, Gumbainggar Dhungutti Yuin
Reflection sessions**
From 4pm
Reflection Workshop - onsite
Facilitated onsite by Aunty Mary Atkinson/Charles, Wiradjuri and Ngunnawal peoples, Senior Elder, Educator and Cultural Practitioner​​
Reflection Workshop - online
Facilitated online by Aaliyah Bradbury, Erub Island of Meriam Mir peoples and Larrakia people, Producer, National Visual Art Education Conference, National Gallery of Australia
SAT 23 APRIL 2022
Online presentations*
From 11am
Michelle Adams, Yindjibarndi people, Cultural Advisor, & Mark Leahy, Creative Producer, NEO-Learning
NEO-Learning: Future focussed education grounded in community
Onsite workshops**
From 1pm
First Nations stories take us places: skills and strengths in the Thalu series
April Phillips, Galari people of the Wiradjuri nation, First Nations Learning Designer, Australian Children's Television Foundation
Online workshops**
From 1:30pm
NEO-Learning Virtual Classroom Tour
Michelle Adams, Yindjibarndi people, Cultural Advisor, NEO-Learning, and Mark Leahy, Creative Producer, NEO-Learning
First Nations stories take us places: skills and strengths in the Thalu series
April Phillips, Galari people of the Wiradjuri nation, First Nations Learning Designer, Australian Children's Television Foundation